I want to throw a party. Before the summer is up - hold me accountable! I'm officially manifesting that I will throw a giant summer bash.
The culture has already established that it's side character summer. So the stakes are low. I feel no pressure to see and be seen, to have a giant growth arc, to learn lessons and transform. None of that. Instead, I want to emerge only to say something hilarious, further someone else's plot-line, or throw a party.
The scene I'm imagining is cinematic just for the sake of it. But I can't decide what vibe I'm going for. Do I want Euphoria make-up, glitter, and disco balls? Something romantic and OTT, inspired by Bridgerton and Persuasion?
Or both?
Party or Don't Party. There Is No Try.
I've started mood boards for both. I've collected my inspiration pictures from Pinterest and Instagram. And now I'm envisioning how I'll execute. I never do anything half-baked. If I'm throwing a party, a picnic, or merely having a pal over for drinks, you better believe every last thing is planned out to a tee.
To make sure I throw the best party possible, I'm perusing the blogs to figure out what experts are doing.
Queen of all my aspirational event planning inspo — Athena Calderone — is a lifestyle influencer and brand owner of @eyeswoon whose work is a Pinterest constant. Athena's Brooklyn apartment? Instant pin. Her Hamptons home, complete with a pool? On my vision board. And snapshots from her exquisite events? Pinned, pinned, and pinned again.
My rule? Learn from the best, so I devour her blog posts on event planning. Her hosting philosophy is simple and true — focus on the people. "All my guests need is a comfy bed, a full belly, a day in the sun, and they are happy!"
Now while I don't have an Amagansett mansion to offer my party guests, her emphasis on connection and intimacy sticks with me. As I narrow down my options, I conjure a lowkey summer dinner to match the season's mood- bite-sized foods and all. People want to relax in the summer. They want to be full and happy in the sun. They call. I answer.
So You Want To Throw a Summer Feast … How?
"Summer is all about ease," Calderone told Veranda. "The neutral palette of the beach typically inspires the tone for my summer feasts. My go-to summer table has sand-colored dinnerware and foraged beach finds such as shells or wildflowers. At the peak of summer, there's no competing with Mother Nature's beauty and why would you want to?"
To host the summer feast of the season, I'm taking Athena's sage advice and working with nature — rather than against it. Los Angeles provides an abundance of options. I could host on the beach, at a park, or on a rooftop. Whatever I choose, I'll keep the frills to a minimum.
My guests will sit on linen sheets or soft terry towels — from Parachute, where else? I'll prepare fresh, simple foods. I think I'll make name cards for each gorgeous guest with whimsical conversation starters written on them like … What are dreams? Where does a thought go when forgotten? What would you fight for?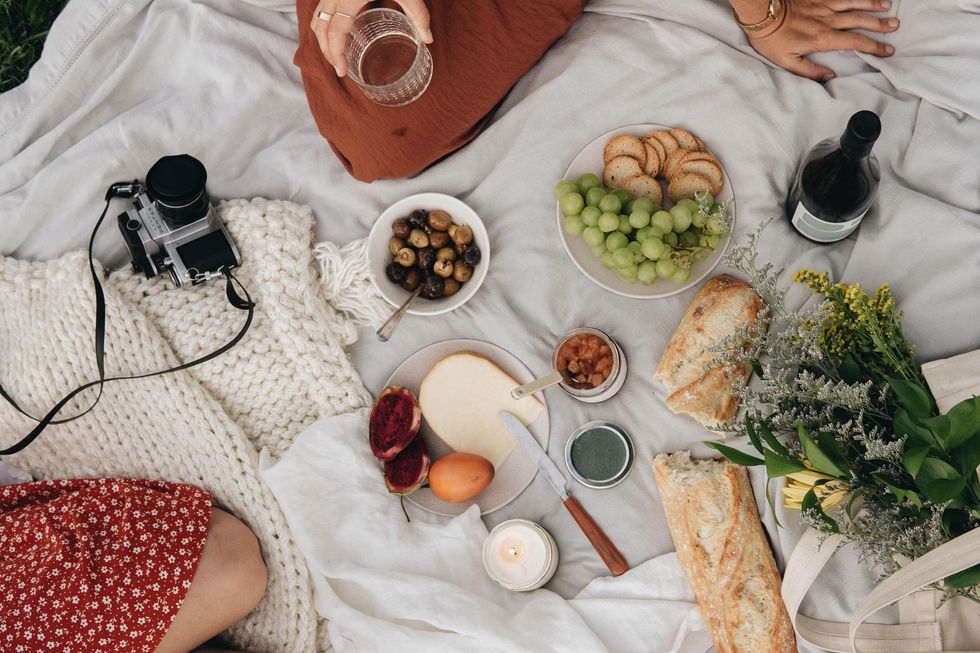 Photo by Mathilde Langevin on Unsplash
In line with Athena's recommendation, I'm focusing on intimacy. And what could be more intimate than carefully curated place settings and a summer picnic?
How To Make People Feel Special
As this party comes together in my mind, it will rest on the details. Toni Morrison said, "people will remember how you made them feel." And as Athena suggests, I want them to feel full and happy!
While I will keep much of the experience quite minimal, the place settings will be elaborate and special. With flatware from Oneida, I can make anything feel like a Pinterest-worthy experience — even a dinner in my apartment composed of Trader Joe's snacks.
And isn't that what it's all about? The drama?
Here are the Oneida items my guests will find at their designated place settings. No switching seats allowed.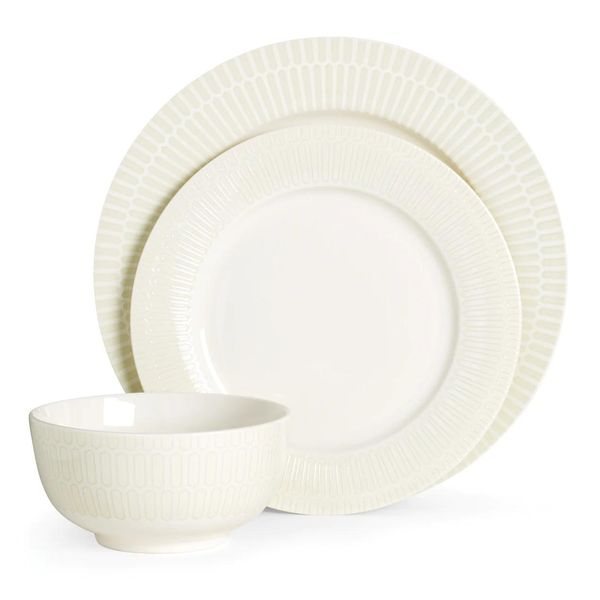 via Oneida
My studio apartment can be generously called a 0.5 bedroom (and believe me, they charge for that half). But no matter how humble my abode, this dinnerware set will instantly elevate the setting. The details lend an air of generationally inherited china. Maybe one day it will be.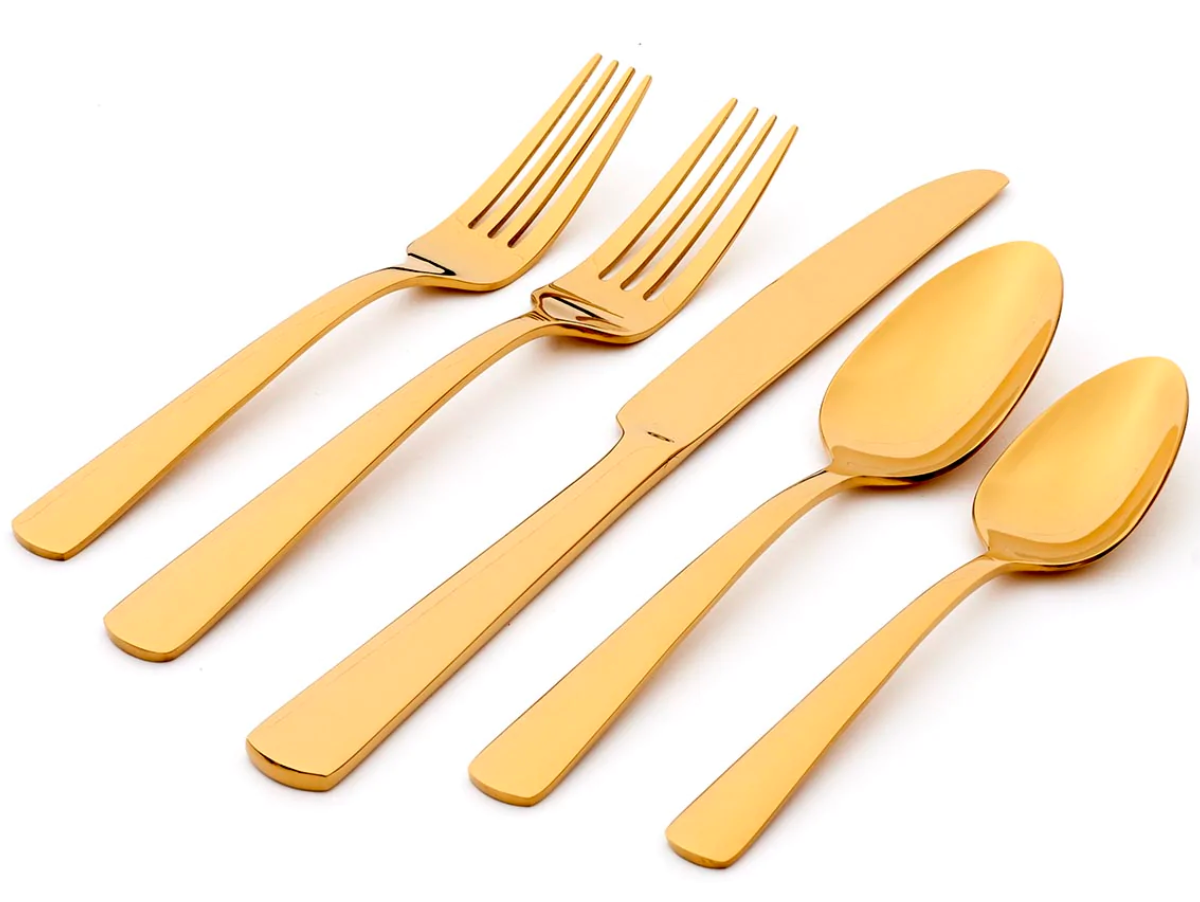 via Oneida
Like, c'mon — isn't golden flatware just soooo dope? It's glam, it's elevated, it's statement-making. Plus, when all my guests leave I'll still get to enjoy it.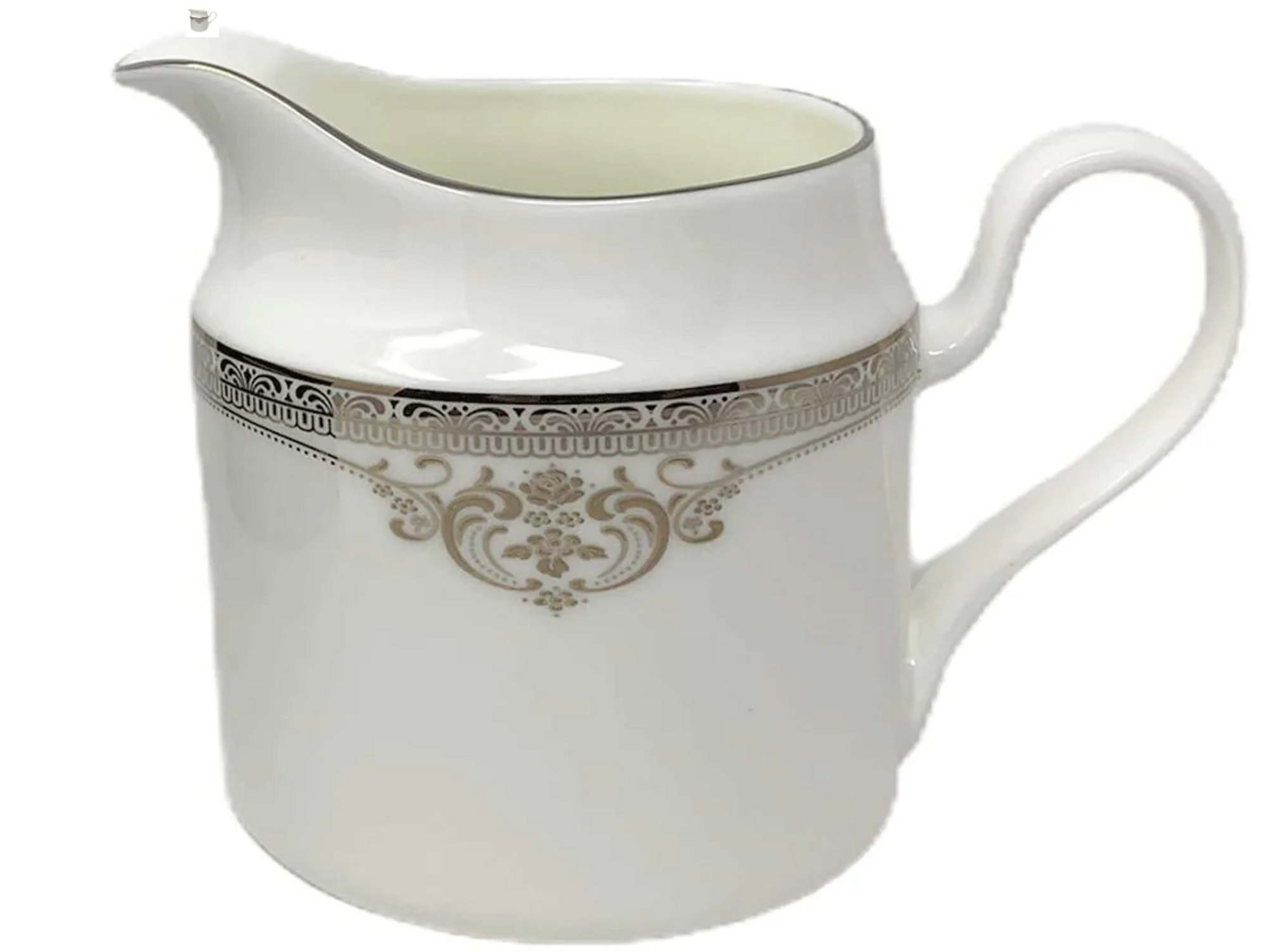 via Oneida
Every table demands a statement piece. Even if I use this vintage creamer to hold the gravy, you can bet my guests will be in awe.