Want a dash of cuteness with your cappuccino? Look no further than New York City's very first dog-friendly coffee shop and café, Boris & Horton. Department of Health-approved and already beloved by dog owners and canine-crazy city dwellers, this adorable new place is perfect for people and their pups seeking a bite to eat and a friend to meet.
Unlike many cat cafés, no dogs live at Boris & Horton full time awaiting companionship and a potential adoption. Here, customers can bring along their furry friends rather than leaving them at home awaiting their owners' return. They host special adoption events and pet-related fundraisers too. For fans of man's best friend, Boris & Horton is good for the heart and soul.
But what about the food? This is no ordinary coffee shop with a couple of coffee drinks and some crumb cake. Boris & Horton offers an all-vegetarian menu and caters to vegan and gluten-free customers, too. Their delicious specialty coffees give Starbucks a run for their money.
Naturally, there are coffee drinks named after dogs Boris & Horton, the pets of the "pack" – the folks that own and operate the café. "The Boris" is a double shot of espresso and "The Horton" is a latté with house-made cinnamon spiced mocha syrup. Some other notable drinks include the matcha latté, hot cocoa, a unique latté with house-made lavender syrup, and their chai latté, plus an array of hot and iced teas.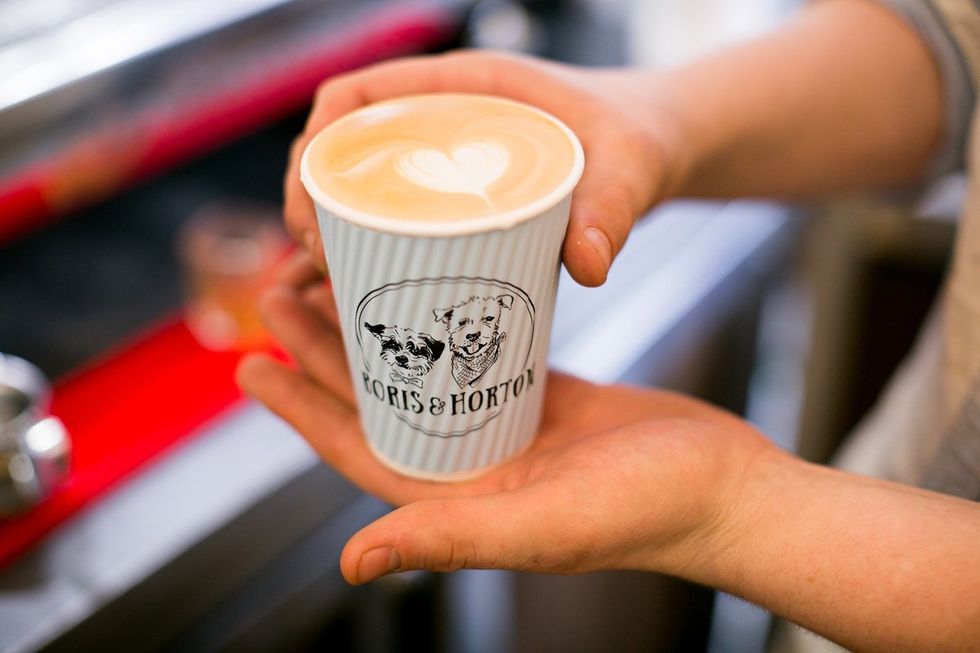 borisandhorton.com
As for food, labneh and banana toast with slivered almonds, honey, and cinnamon is a sweet tooth's dream, and the selections of avocado toasts are plentiful. Top yours with cotija cheese, slow roasted tomato, sliced hard-boiled egg, pickled carrots, or chopped red bell pepper. Go for tahini toast for something savory and special, with an array of toppings to take it up a notch. Come evening, swap your coffee or tea for craft beer and wine. Cheers to that!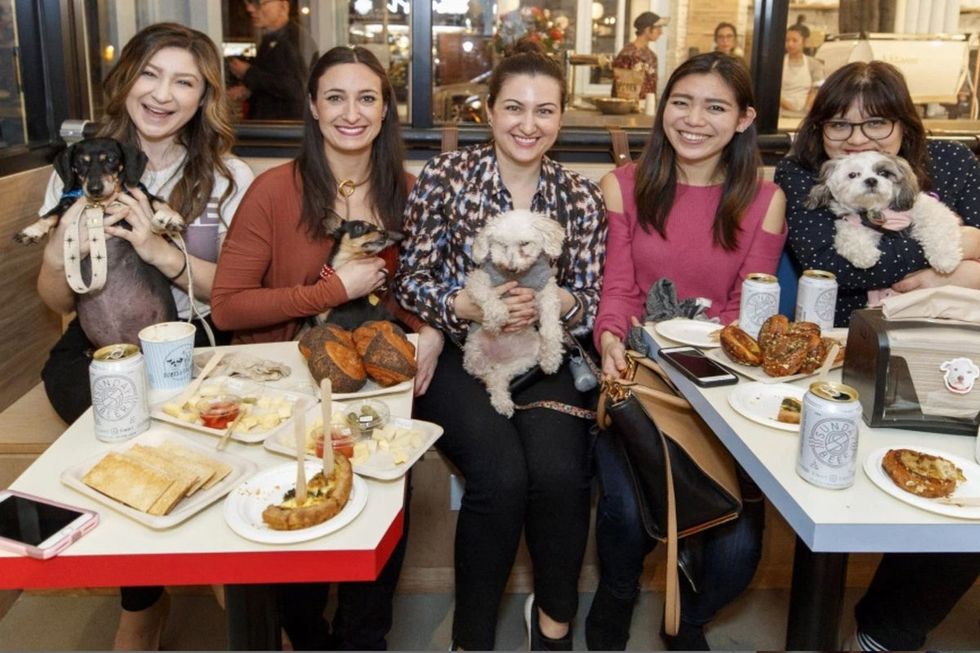 borisandhorton.com
There is a designated "dog side" and "café side" due to health regulations when serving food where there are animals, folks are still lining up to spend time with their precious pals in a coffee shop setting. Once the humans finish their beverages and bites, everyone gets together on the dog side for playtime, petting, and plenty of panting. Meet like-minded dog-lovers who enjoy a great cuppa Joe as much as they do hanging out in a first-of-its-kind dog-friendly establishment.
You don't have to let the fun with Fido end once you leave the café. Head to the Boris & Horton shop and pick up something fun for yourself or your pooch. Adorable Boris & Horton logo mugs, clothing and hats, tote bags, bandanas, bags of "Boris Blend" coffee to brew at home, leashes and collars, greeting and gift cards, and of course, treats for your buddy… for when he's a good boy.
Even if you do not have a pet of your own, Boris & Horton welcomes you to enjoy their fresh food and coffee and visit with the animals who are there with their proud owners. Be sure to check their events schedule for upcoming adoption events, and you may just go home with a new companion!
Dogs are finally having their day. Boris & Horton is sure to pave the way for more doggie cafés to open up in Manhattan and beyond. Visit at:195 Avenue A, New York, NY 10009.
What a great way to sip, sit and stay!