It used to be bars, not cafés, where the writing community socialized, collaborated, and gossiped. And though Greenwich Village has largely been replaced by Brooklyn (which might soon be replaced) as the writers' neighborhood, you can still explore the history of New York City's vibrant and important literary scene. Design the best tour around the following ten famous homes and hotels, bars, cafés, exhibits, literary scenes and landmarks.
1. Minetta Tavern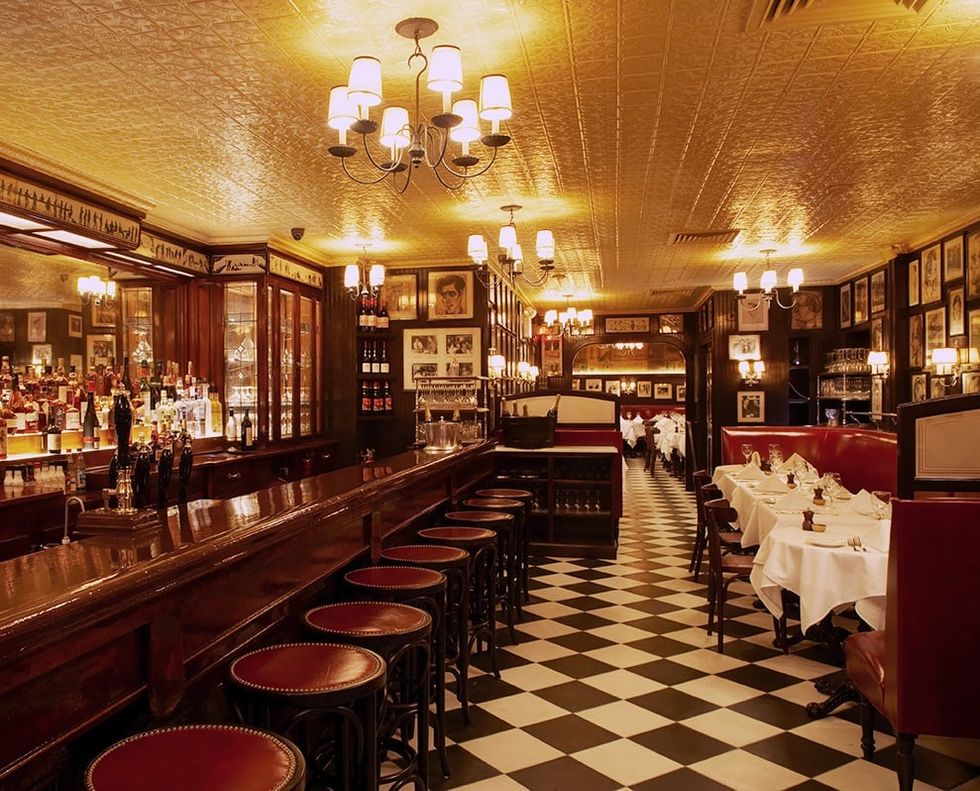 Open since 1937, the Minetta Tavern was a favorite social spot and drink fountain of such great authors as Ernest Hemingway, Ezra Pound, Dylan Thomas and E. E. Cummings. It was also the semi-home of Joe Gould, the writer who wanted to write the longest book in history. It was the birthplace of Reader's Digest and has now become a Michelin-star rated restaurant after renovations in 2009. You won't find the cheap drinks enjoyed by early-20th-century writers but you will be able to order duck breast and a $33 burger while you talk knowledgeably about Pound's best work.
2. White Horse Tavern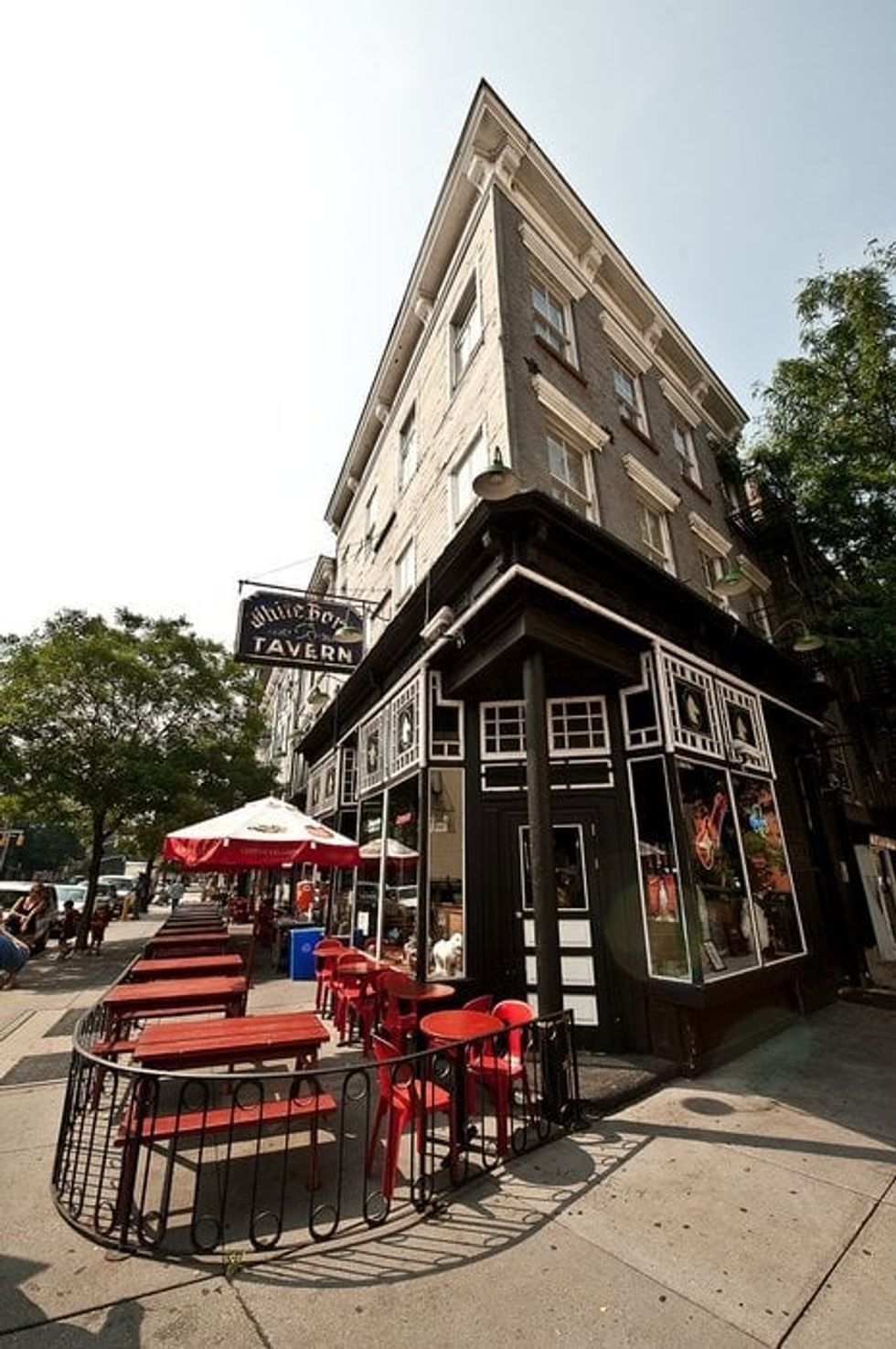 Rather than an upscale remodel, you'll find at the White Horse Tavern a gorgeous bar and restaurant bearing the marks of history since its construction in 1880. Dylan Thomas was also a regular of this tavern and, according to legend, drank himself to death here with eighteen shots of whiskey. Other famous patrons include James Baldwin, Norman Mailer, Jack Kerouac (someone carved "Go home, Kerouac!" in the bathroom) and Frank O'Hara. Take time to admire the memorabilia on the walls but probably don't try to beat Thomas's fatal record, especially if you want to make it any further on your tour.
3. The Algonquin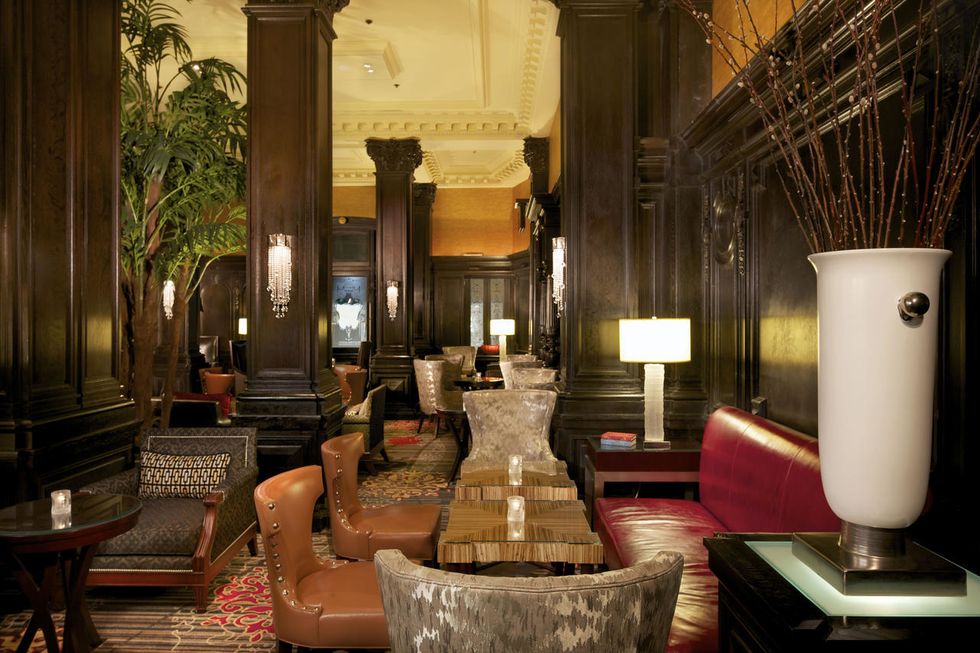 In midtown, The Algonquin opened in 1902, when a single room cost $2 per night. It's home to the famous Round Table, where writers and artists met and conversed for years. Members of the elite group included Dorothy Parker, Robert Sherwood, Alexander Woolcott and Edna Ferber. John F. Kennedy once said, "When I was growing up, I had three wishes – I wanted to be a Lindbergh-type hero, learn Chinese and become a member of the Algonquin Round Table." Food doesn't come cheap anymore but its rich history might be worth the price.

4. The Plaza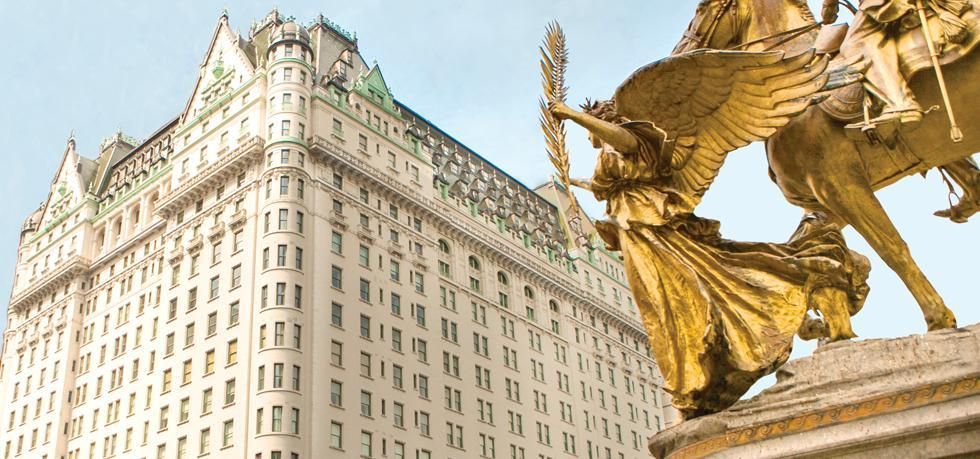 A bit north of The Algonquin, The Plaza Hotel sits at Central Park and was the site of several famous literary events. Truman Capote held his Black & White Ball in the hotel in 1966. And what defines luxury and vitality more than being part of the setting of The Great Gatsby? It opened in 1907 and five decades later was the site of filming for Hitchcock's North by Northwest. The hotel's website quotes Hemingway as having once advised Fitzgerald to "give his liver to Princeton and his heart to The Plaza."
5. Old Town Bar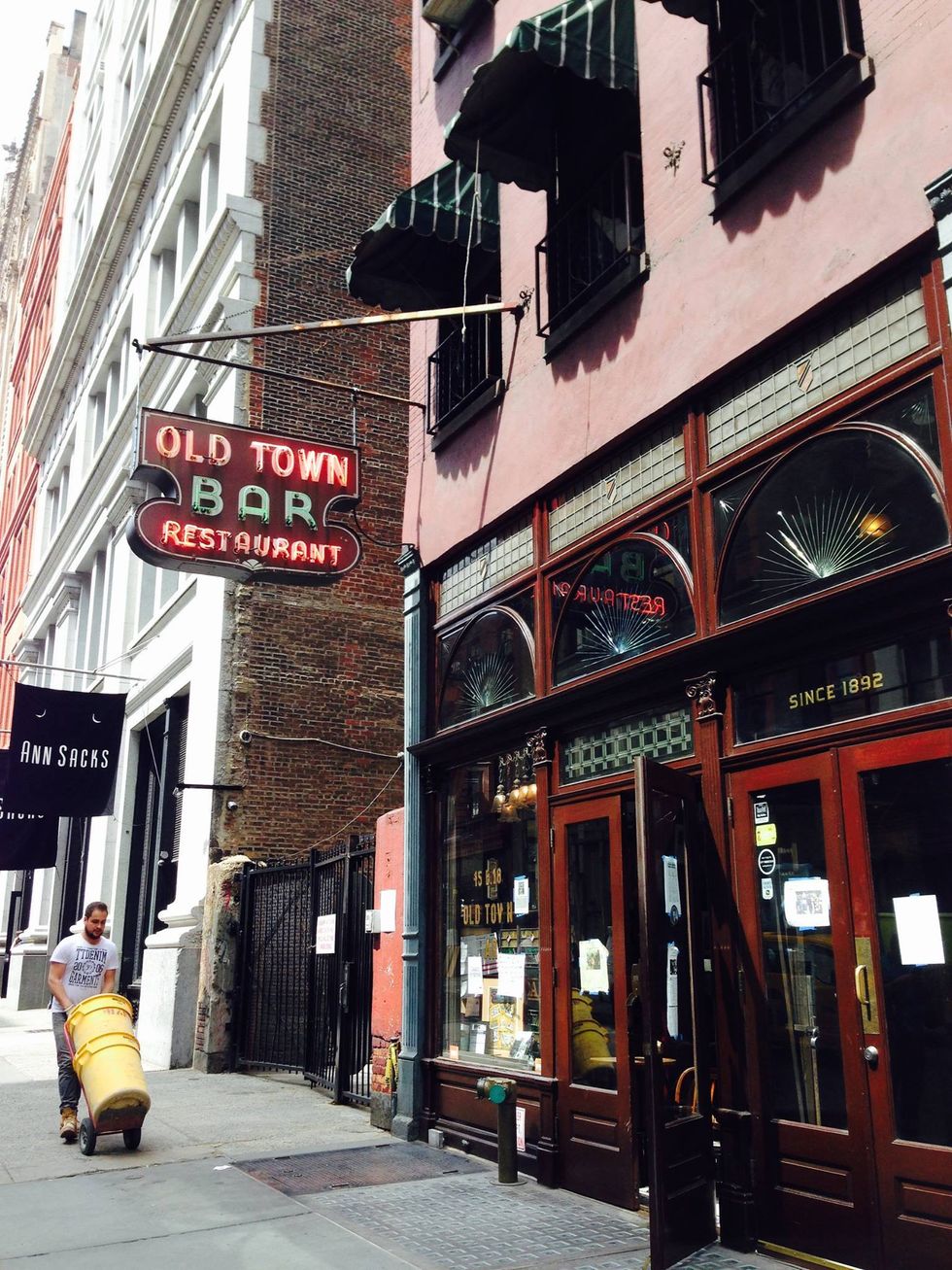 Open since 1892, the Old Town Bar has been a favorite of writers such as Seamus Heaney and Billy Collins. Madonna, another kind of star, shot a music video there, starring Christopher Walken, a bigger star depending on who you ask. So you have a choice of artistic history to discuss over drinks at the bar. Also of note: in 2010, the urinals in the men's bathroom had a 100-year birthday celebration. Heaney, Walken, and world-famous urinals—now that's a tour stop.
6. Morgan Library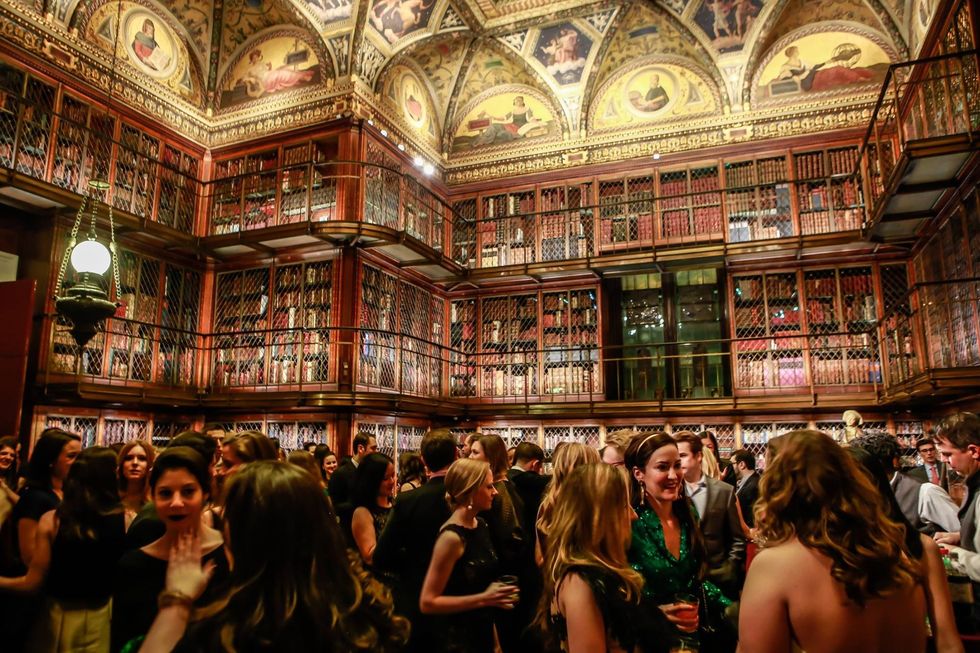 In between food and drinks, the Morgan Library and Museum makes for a worthy stop to see the manuscripts and notes of New England Transcendentalist Henry David Thoreau. An upcoming exhibition called "This Ever New Self: Thoreau and His Journal" promises to be the "most comprehensive exhibition ever devoted to the life of one of America's most influential authors and thinkers." Permanently on display are artifacts including journals and diaries. For more on the stunning Morgan Library and its prizes, including a Gutenberg Bible, check out The Journiest's profile.
7. New York Public Library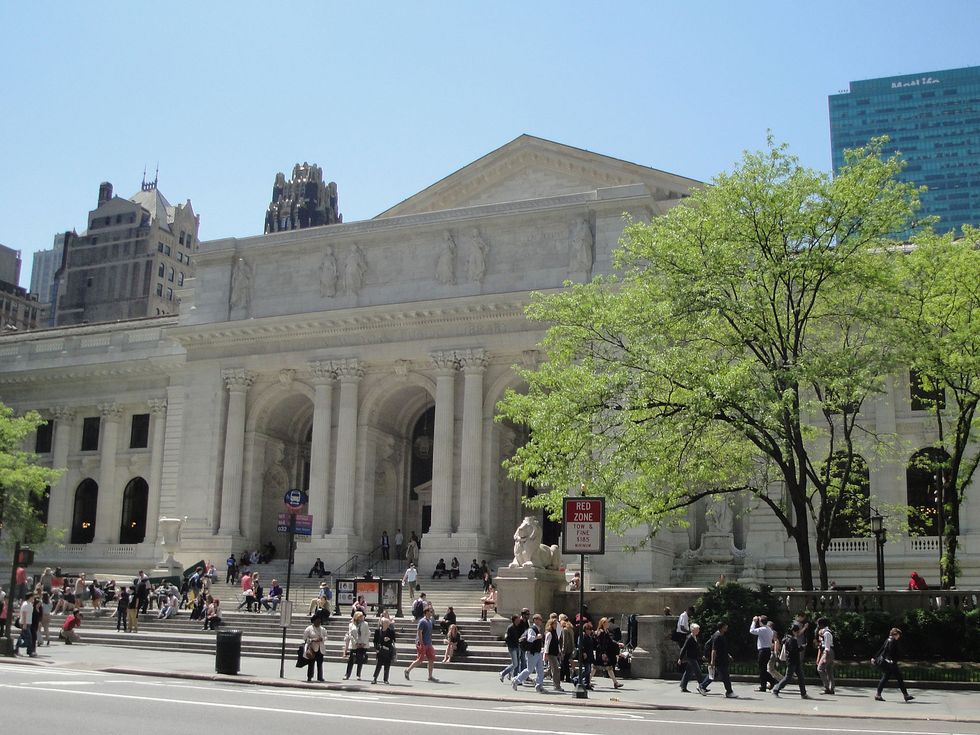 Certainly a necessary stop for many reasons, one particular draw is the real-life Winnie the Pooh bear at the New York Public Library's Children's Center in the Schwarzman Building on 42nd Street. Young readers and kids at heart will enjoy the history of the teddy bear that inspire A. A. Milne to write his beloved Winnie the Pooh stories for his son, Christopher Robin. While you're there, take a moment or longer to relax in peace in the beautiful and finally renovated Rose Main Reading Room. Its high, painted ceiling and majestic wooden interior make it a perfect spot to rest your feet and page through a book or scroll through social media.
8. Lillian Vernon Creative Writers House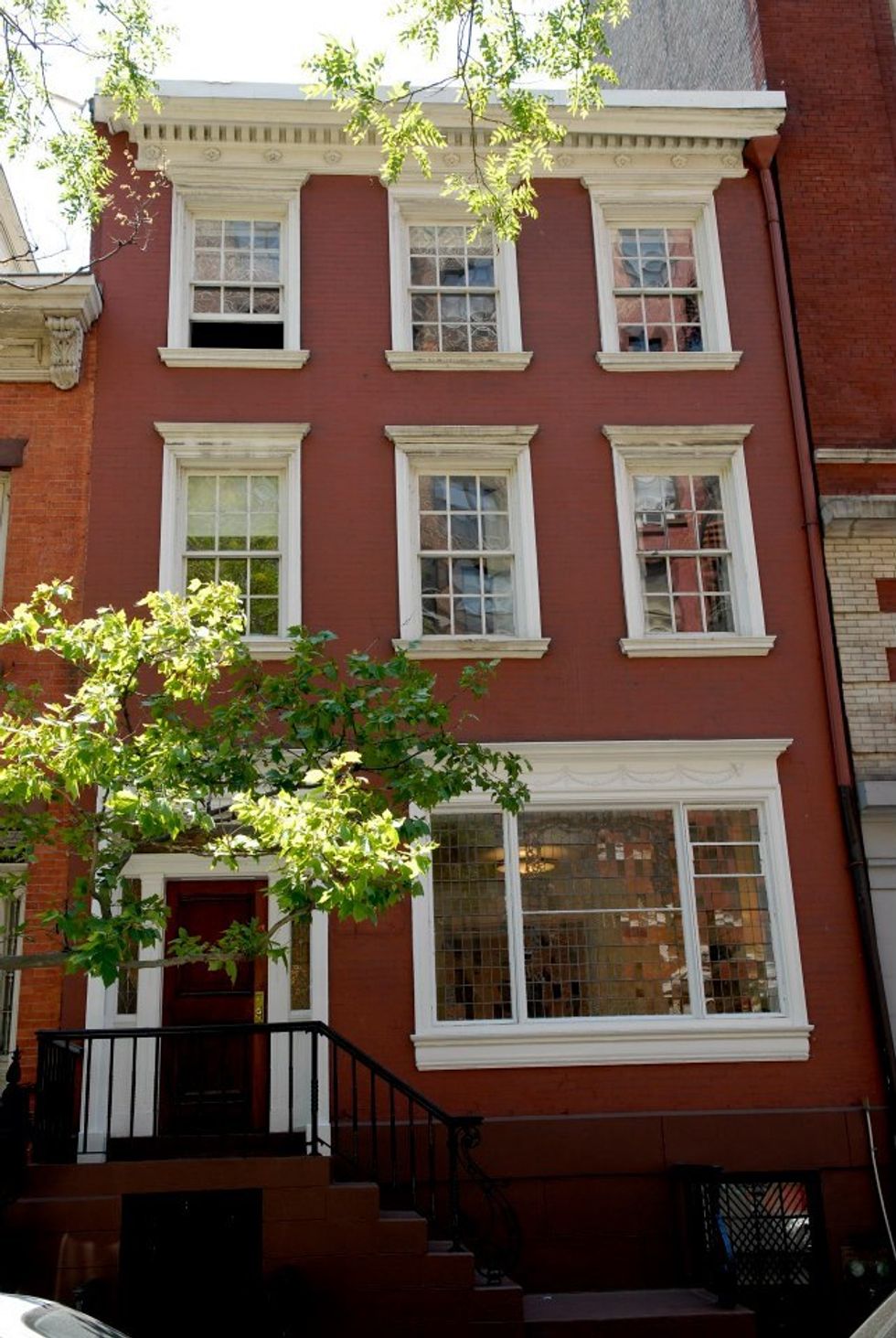 The Lillian Vernon Creative Writers House on West 10th Street was built in 1836 and has a vast artistic history over almost two centuries. Situated in the center of a neighborhood whose past residents—including Mark Twain, Willa Cather, Richard Wright and Marianne Moore—are often listed in metal plates next to their front doors, the Writers House is currently home to a weekly reading series hosted by NYU. It became the hub of NYU's creative writing program in 2007 and has hosted authors such as Zadie Smith, Joyce Carol Oates, Michael Cunningham and Charles Simic. Their reading series continues, free and open to the public on most Thursday and Friday evenings.
9. Otto Enoteca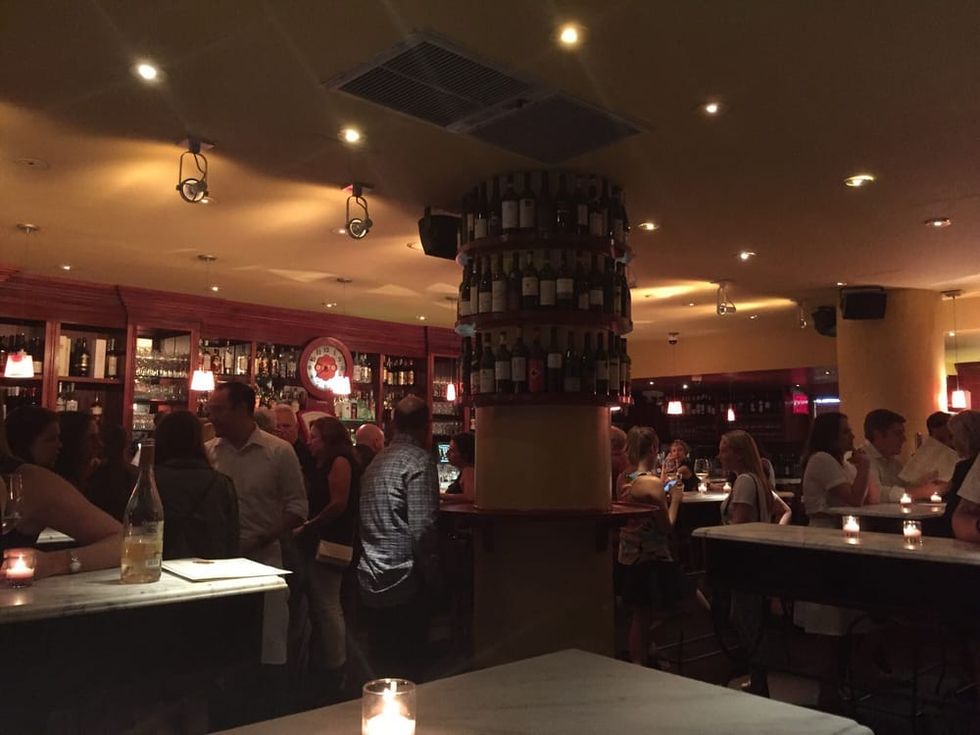 Explore the modern literary scene starting at Mario Batali's 8th Street pizzeria and bar, Otto Enoteca. Its kitchen stays open until midnight and the spacey bar area serves a wide variety of wines and spirits, including the restaurants own brand of wine and they even offer twice-weekly wine classes. Those ingredients help make the somewhat hidden restaurant popular with late-night patrons, many of whom might turn out to be writers, publishers or critics. A trip from the Morgan's bookshelves to Otto's wine shelves is a good plan for an evening's adventure.
10. KGB Bar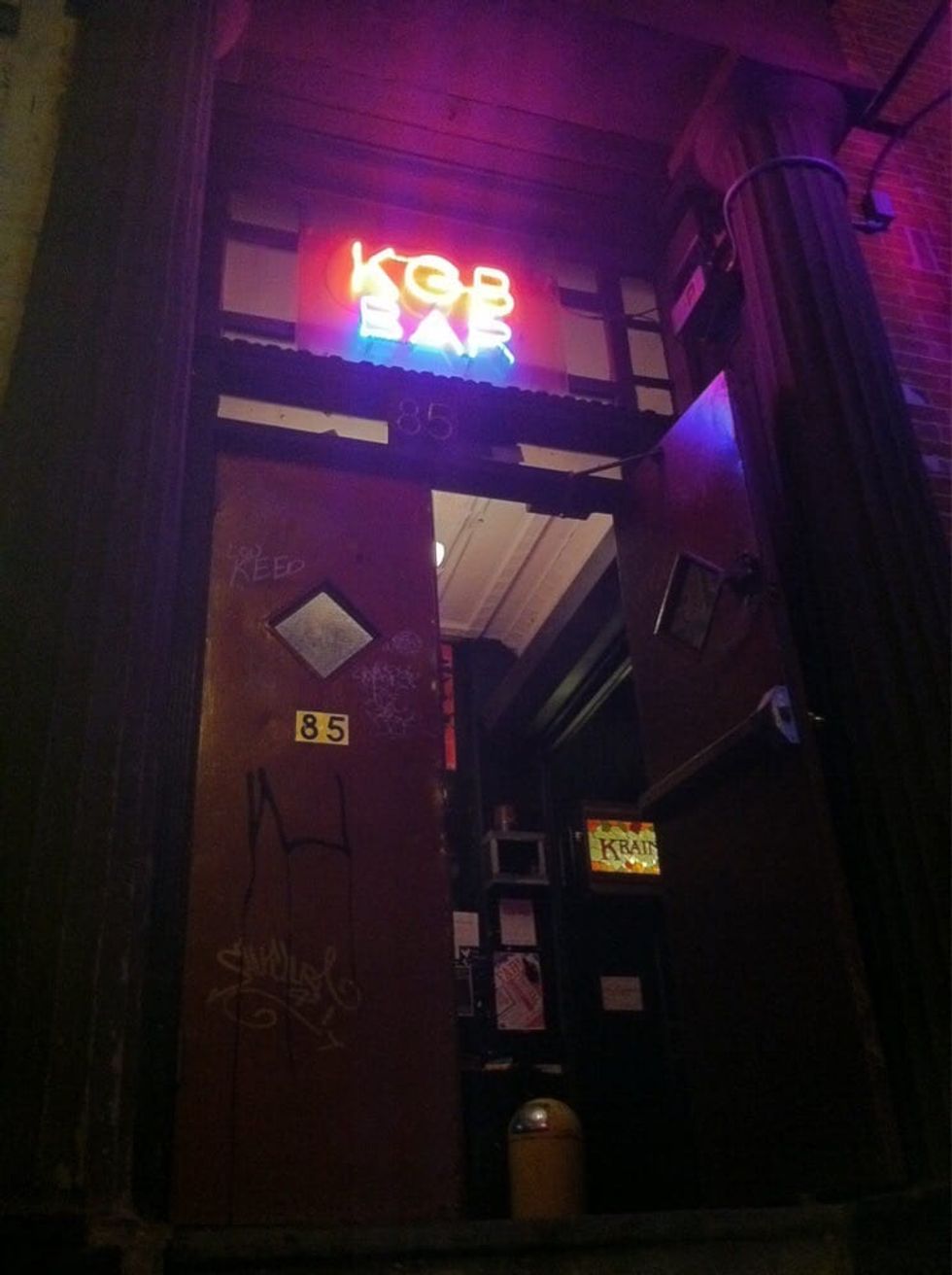 The KGB Bar on East 4th Street is difficult to find but once you're inside, the dark, Russian-themed bar doesn't seem like the most social of places to meet writers and talk books. Nevertheless, KGB hosts many fiction and poetry readings in its tiny space. It's so devoted to the literary scene, in fact, that it publishes its own online literary journal. Once a month, on the third Thursday, the bar hosts "Drunken! Careening! Writers!" its ongoing comedy-based, alcohol-influenced reading series. Arrive early for a seat at one of the several tiny tables or pull up to the bar and admire the barely-lit Russian memorabilia hung on the walls.
Don't forget:
Other fabulous stops include: The Strand, Housing Works Cafe & Bookstore, Overlook Lounge, the Library Hotel and McSorely's Old Ale House.