As long as the COVID-19 pandemic is ongoing, it's important to keep our distance from one another, but is it necessary to be stuck indoors?
With many of us quarantining in small homes with little access to the outside world, a lot of people are starting to get a little stir-crazy. But now that the weather is getting warm, is it possible there's a solution that can take the claustrophobia out of isolation? After all, there are no infected doorknobs in the mountains, and there's more than enough great outdoors for everyone to spread out and breathe in the fresh air without fear of contamination. But is it even possible to plan a camping trip during the lockdown? And what do you have to keep in mind?
Thankfully the answer to the first question is yes. It is possible to go camping right now, otherwise this would be a very short article. In fact, if you look at CDC guidelines, camping may be the only safe(ish) form of travel for the time being. So as long as you are not currently under a strict 14-day self-quarantine order due to symptoms or likely exposure to the novel coronavirus, you should be able to drive to an appropriate camp site and get away from the world. That said, there are a number of restrictions and challenges involved in camping right now. You can't just throw a tent and some sleeping bags into a car and hit the road. So expect to do some extra research, planning, and preparation—and be ready to get a little dirty.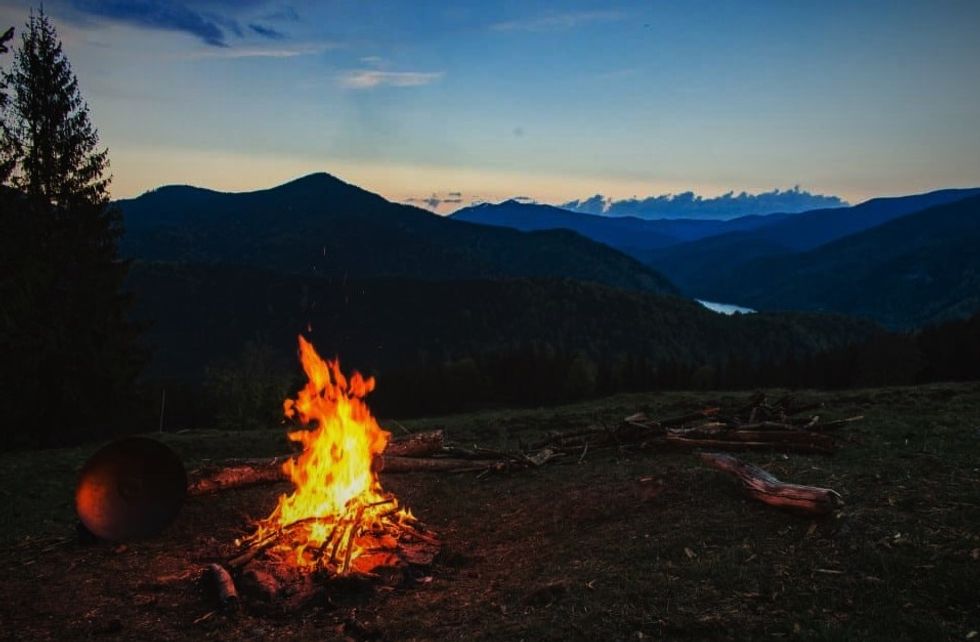 For a start, many of the most popular camping destinations are closed. While it's still possible to visit certain national parks, for example, their facilities are mostly closed, and few of them are currently allowing any camping. Private campgrounds and RV parks in some parts of the country are considered "essential" and are still operating, but they usually involve tightly-grouped campsites and central facilities that don't really offer the best conditions for social distancing. So what are your options if you want to camp safely?

The short answer is: You're going to have to rough it. The easy options—that offer showers and toilets and a camp store on site—are either closed or at risk of becoming disease vectors, but there are "dispersed," "undeveloped," and "primitive" campsites scattered all over the country, as long as you're willing to get a little dirty, take everything you need with you—including a toilet (or at least a shovel to dig a hole).
The Bureau of Land Management and the U.S. Forest Service offer the most options, and many of their campsites are listed on resources like Campendium and iOverlander where users can leave reviews, photos, and descriptions that should help you figure out which sites suit your needs. Some of these sites may have a fire ring or a camping table, but others will just be a flat patch of ground, so do your research. And while you're at it, keep in mind that some locations may be inaccessible for normal vehicles, so be sure that you know if your car is up to the task, or if you need to carry all your supplies on your back.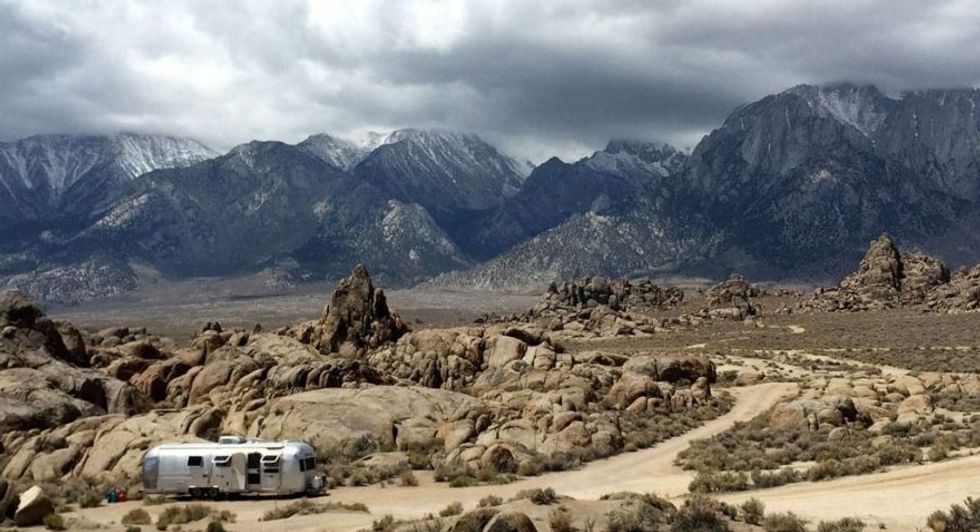 Wanderly Magazine
Many of these sites are empty most of the year, but with fewer options available (especially for people who live permanently in campervans and RVs), some of them are sure to start filling up. And since this kind of camping operates on a first-come-first-served basis, you may want to have a couple backup locations in mind—in the worst case scenario, the limits on where you can camp in a national forest are minimal. Depending on the site you choose, you may be all alone or have a hundred neighbors scattered at a safe distance—so be sure to bring some form of privacy when you're ready to put your camping toilet (or the hole you just dug) to good use. If you don't want to bother with a camping toilet and prefer to bring a shovel, be aware that it's illegal to dig in a National Forest, so you'll need to find a BLM site and dig your hole at least 200 feet from any paths or waterways.

Something else to keep in mind is the importance of minimizing supply runs. Do your best to bring everything you will need with you so that you won't need to make any trips to stores where you risk contracting or spreading the virus. Bring plenty of food and water, and check your inventory three times before you head out. Either get what you need delivered, or make one big shopping trip—with the requisite face mask and liberal use of hand sanitizer.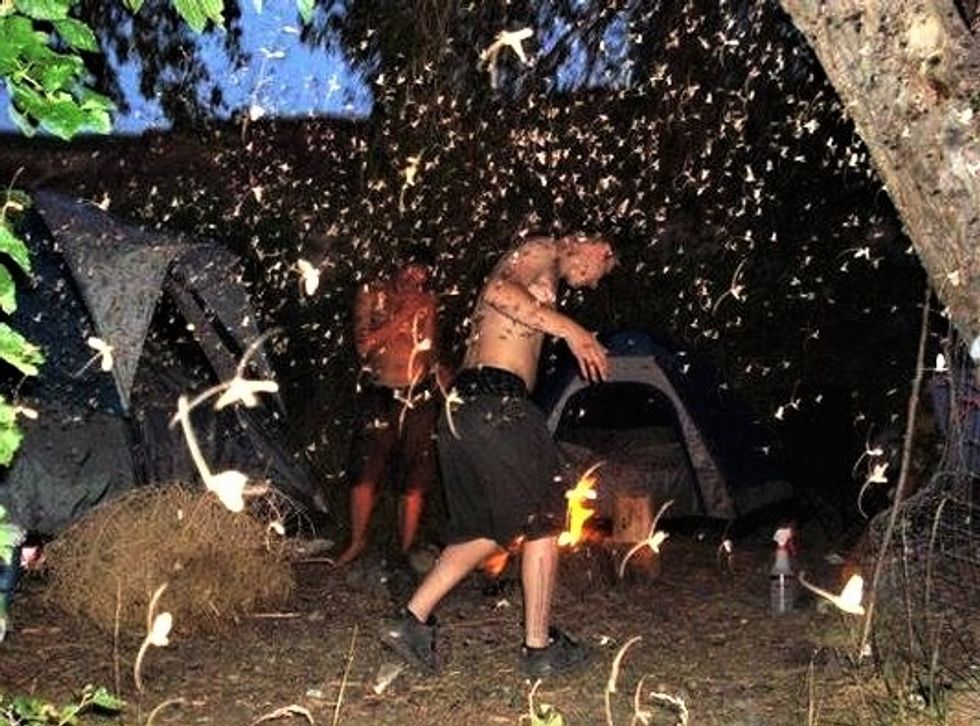 If you manage to get through the stress of all the research, planning, and preparation, then you'll be ready to hit the road and do some relaxing away from the fear of the pandemic—with only bears, mosquitoes, rain, bees, tics, snakes, spiders, and the pungent smell of a latrine to keep you up at night. Ah, nature.