Summer is in full swing and with it, summer leisure activities and summer fashion. Paris Couture Fashion Week — AKA Semaine des Créateurs de Mode, where designers show the most dazzling, strange, and intricate creations of the season — just ended, gifting us with a gamut of wild celebrity looks while promising an inspired, summery trendscape full of color and whimsy.

One trend that's emerging — tennis. Tennis fashion is a persistent athleisure trend that's a favorite amongst designers as a nostalgic nod to prep. This contempo fascination connotes a simpler life — hey, slow down, focus on your health, play tennis.
So, yuppie style is back in a big way. From 2000s era polo to vintage Ralph Lauren vibes and Grandpa style, Princess Di is the moodboard now more than ever. Now that sweatpants and leggings have become ubiquitous, the next trend on the athleisure horizon is the sport of kings . . . court tennis.
Do not worry! This is not the revival of last decade's American Apparel skirts — although those will likely be back soon, and the Depop girls are already hiking up the prices … run! But rather, I'm talking actual tennis looks and vibes.
If life were good and things were easy, I'd play dress-up and tennis interchangeably for the rest of my life. In the summer, I can sometimes imagine that my life feels like this: filled with gorgeous clothes and green tennis courts. But it's not just about the activity or the tennis whites. It's about being in a tennis state of mind.
Don't forget that tennis is a lifestyle. It carries the cache of leisure and luxury, not to mention the easygoing coolness of sportswear and athletic gear. Brands are blending the aesthetics of tennis with the effortlessness of streetwear as its own, niche trend.
From the tennis courts in Positano to the lives of Naomi Osaka, Serena Williams, and other tennis stars who epitomize cool, this aesthetic is also aspirational. Designer brands are releasing pleated skirts and racquet-inspired bags while niche streetwear brands feature tennis accessories and even custom tennis balls. Influencers are even releasing capsule tennis collections. Case in point: Sporty & Rich, or even WeWoreWhat.
But that doesn't mean you have to break the bank to get the look.
Athleta is focused on empowering women's athletic and wellness goals. Their clothes are well made, often engineered in sustainable and recyclable materials, and super comfy. Whether you're playing a sport or just rushing around the city adopting a casual look, Athleta is made to keep up with your lifestyle.
Their tennis line is made for both the sport and real life. With such a wide variety of clothes on offer, Athleta allows you to shop by sport. Simply click on tennis so you can catch the season's latest trend.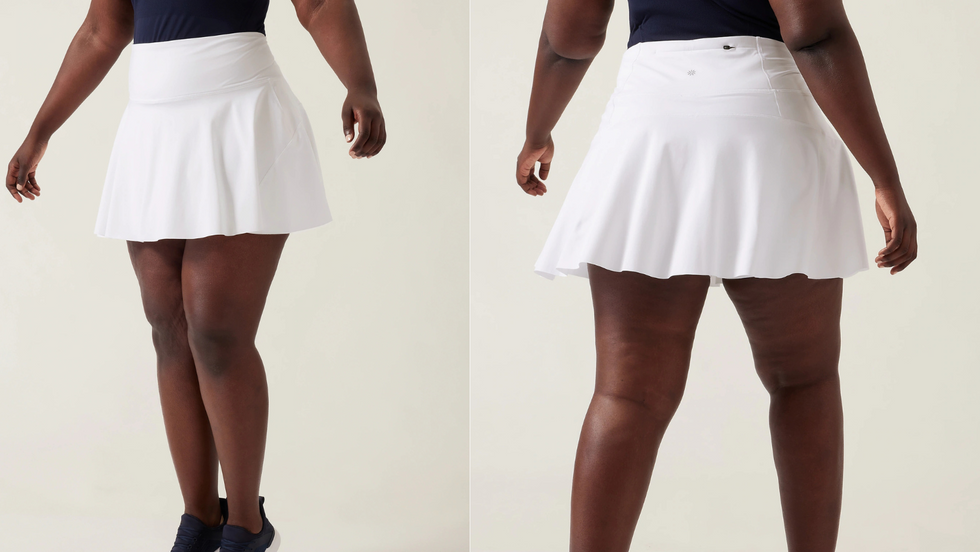 When you think of tennis, you automatically think tennis skirt. The Ace Tennis Skort blends a skirt with the comfort and security of shorts. The high-rise waistband creates a flattering fit, and extra comfort. It's also built for function with moisture-wicking material and quick-drying technology.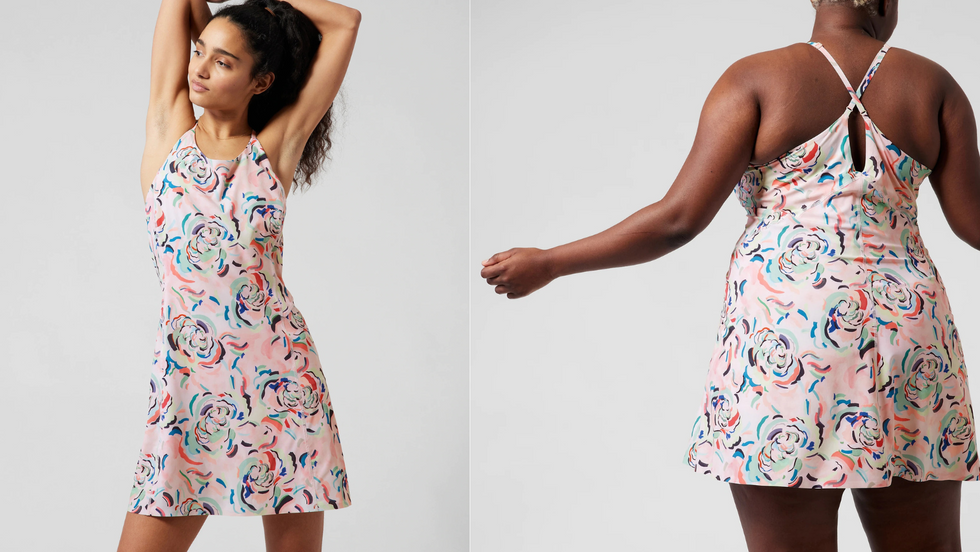 Take the confidence of a winner wherever you go with the Infinity Printed Dress. The rise of the athleisure dress is more than a welcome one. Dresses are the ultimate go-to when you're too lazy to get dressed but still want to look fine. Combining lightweight material with supportive compression, this tennis dress is the ultimate in cool.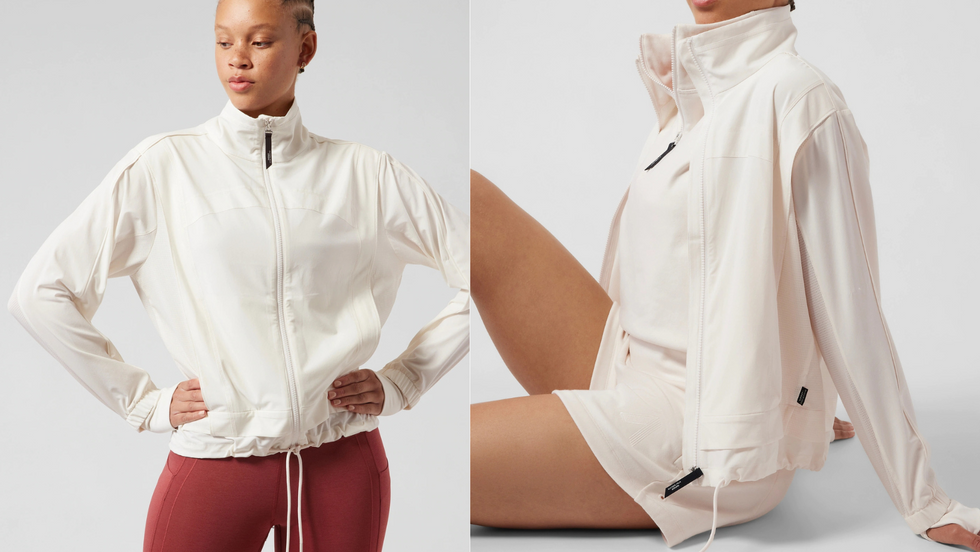 You'll need this jacket to carry you through spring! This Bomber Jacketis a lightweight, semi-fitted shape for a casual — but chic — vibe. Are you stepping off the court? Are you headed out for a night on the town? Both? No one will know, but they'll want to.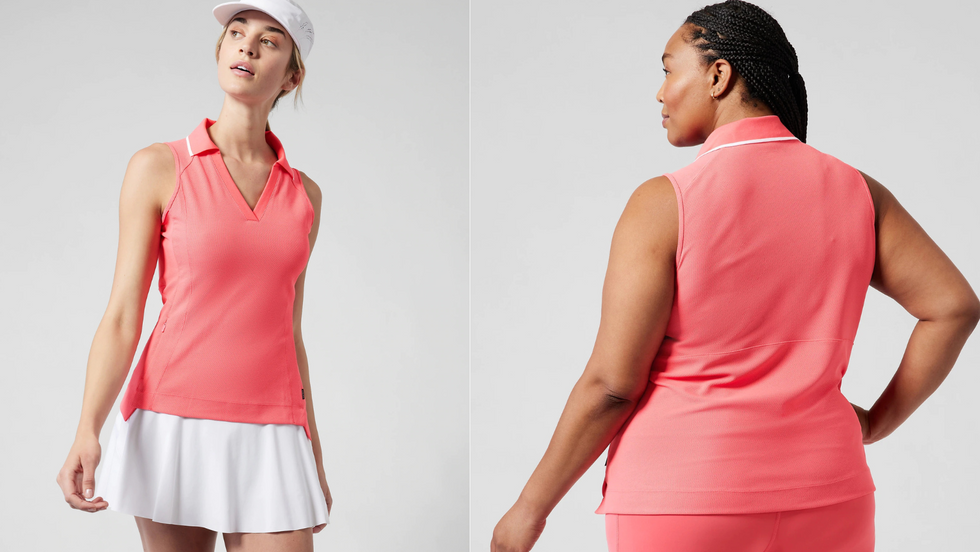 Tennis wear doesn't have to be boring. Traditionally, tennis is associated with pared-down white outfits. However, the hottest tennis stars are fashion icons for daring to wear bold prints and bright colors — think Serena or Naomi Osaka. The Everyday Polo Tankwill accompany you on all of your Princess Diana-inspired errand runs. Moisture-wicking tech will keep you comfortable all day. And flattering silhouettes are suitable for any occasion, from heading to the gym or meeting up with friends.