Attention Spring Breakers: The U.S. has recently issued many new Travel Advisory updates for everyone's favorite Spring Break destination: Mexico. With the increased risk in many popular destinations within Mexico, it's smart to consider if you should pivot your Spring Break plans.
With horror stories flooding the news about wide-eyed vacationers being harassed in Ubers and even new warnings about potential kidnapping, travelers must be cautious. In October, three Americans holidaying at an Airbnb in Mexico City died of carbon monoxide poisoning which caused a crackdown on Airbnb regulations.
Many parts of Mexico — Mexico City in particular — are being rapidly gentrified which is affecting local communities and driving the Airbnb boom. With all this in mind, travelers have been warned by Travel Advisory, to exercise increased caution while traveling to a number of hot spots including:
Baja California Sur state due to crime
Mexico City due to crime
Nayarit state due to crime
Oaxaca state due to crime
Puebla state due to crime and kidnapping
Quintana Roo state due to crime and kidnapping
San Luis Potosi state due to crime and kidnapping
This is not to scare you away from Mexico altogether, but maybe wait it out — especially during Spring Break which is supposed to a euphoric break in the calendar that ushers in the warmer months and should be filled with carefree revelry.
But where can you go that checks all the boxes: fun, warm, safe? Plus, given the unfortunate brevity of Spring Break, you can't expect a whirlwind world tour. And there's always the budget to consider — don't blow all your cash on Spring Break … only to regret it once everyone you know is in Europe this summer but you. You can have it all, you just have to be a bit strategic.
There's also the notion of avoiding cliches. During those fateful weeks in March, Florida beaches are a minefield. And while, just by the nature of the season, many places will experience increased traffic, you can skip the overwhelming crowds and have much more fun.
So, whether you're a college student looking to party beyond the confines of your dorm room, a parent planning travel while your kids are home, or a solo traveler looking for their first trip of the year, there's a load of options close to home.
If you're really in a rut, Trip Advisor has a quiz to tell you where you should go with expert-curated selections. But here are some of my picks to consider for your Spring Break plans.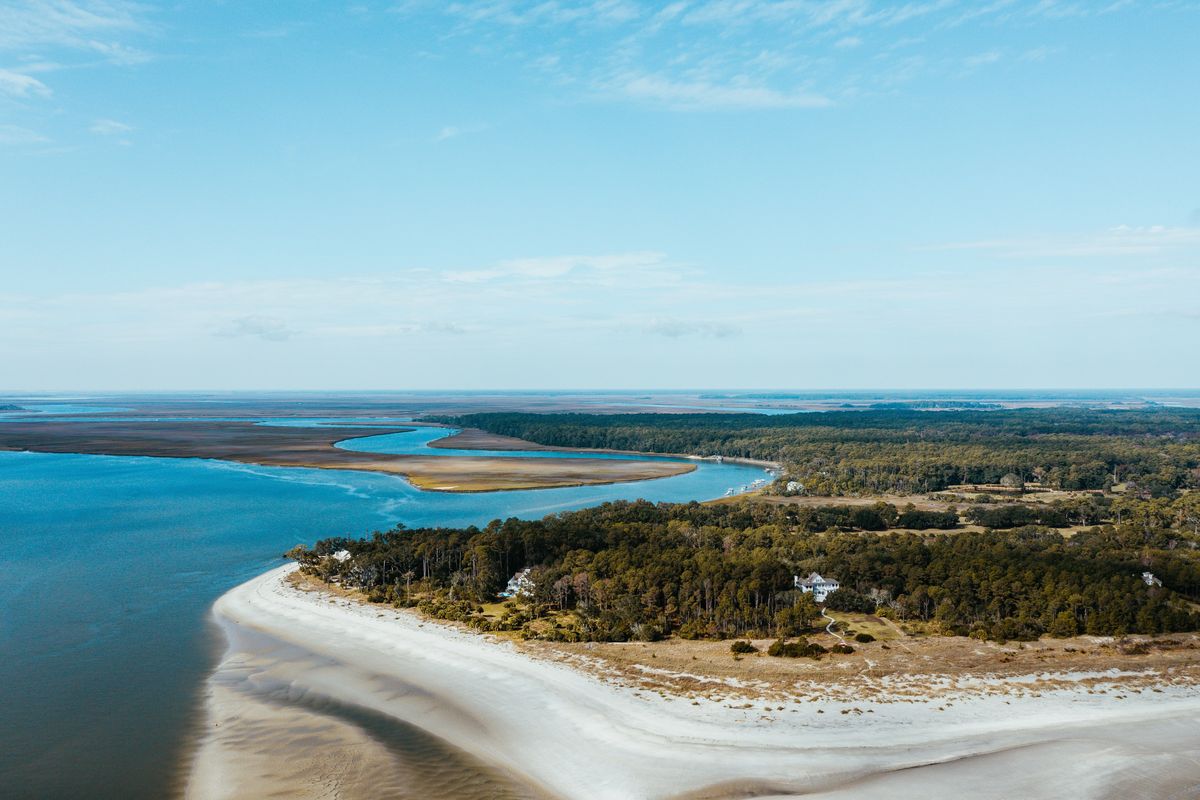 Photo by Yohan Marion on Unsplash
Filmed in South Carolina, Outer Banks Season 3 is here. It's inspiring me to release my inner Pogue and go explore the best of the South. Just like in the show, Hilton Head Island has something for everyone. Upscale and hipster fare for those looking to relax, and plenty of water-based adventures for anyone looking for a thrill. It's good for families or friends. Drink all the sweet tea you can stomach.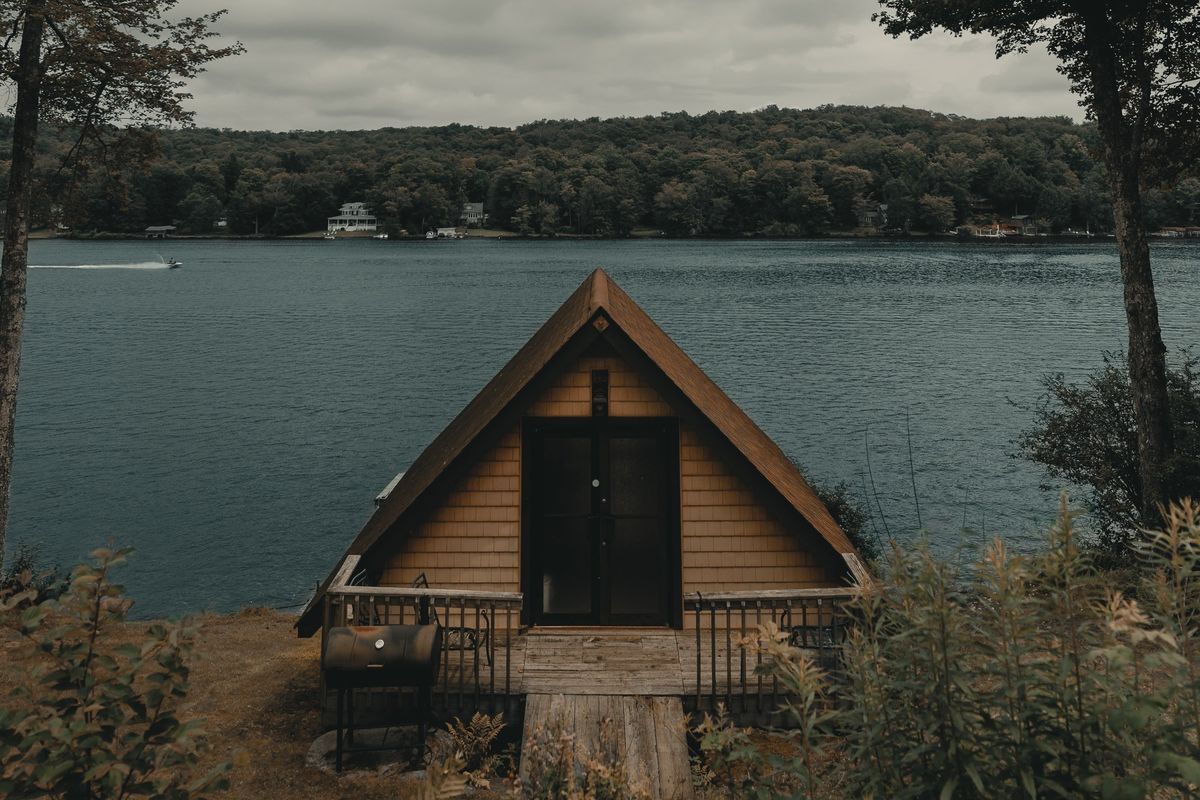 Photo by Clay Banks on Unsplash
​Hamptons season is not upon us yet, halleluiah. But Upstate New York is a treasure trove, especially in the Spring. The weather is warm, the crowds are smaller than during the summer, and there are plenty of lakeside rentals to share with your friends for wholesome days and house-party-filled nights.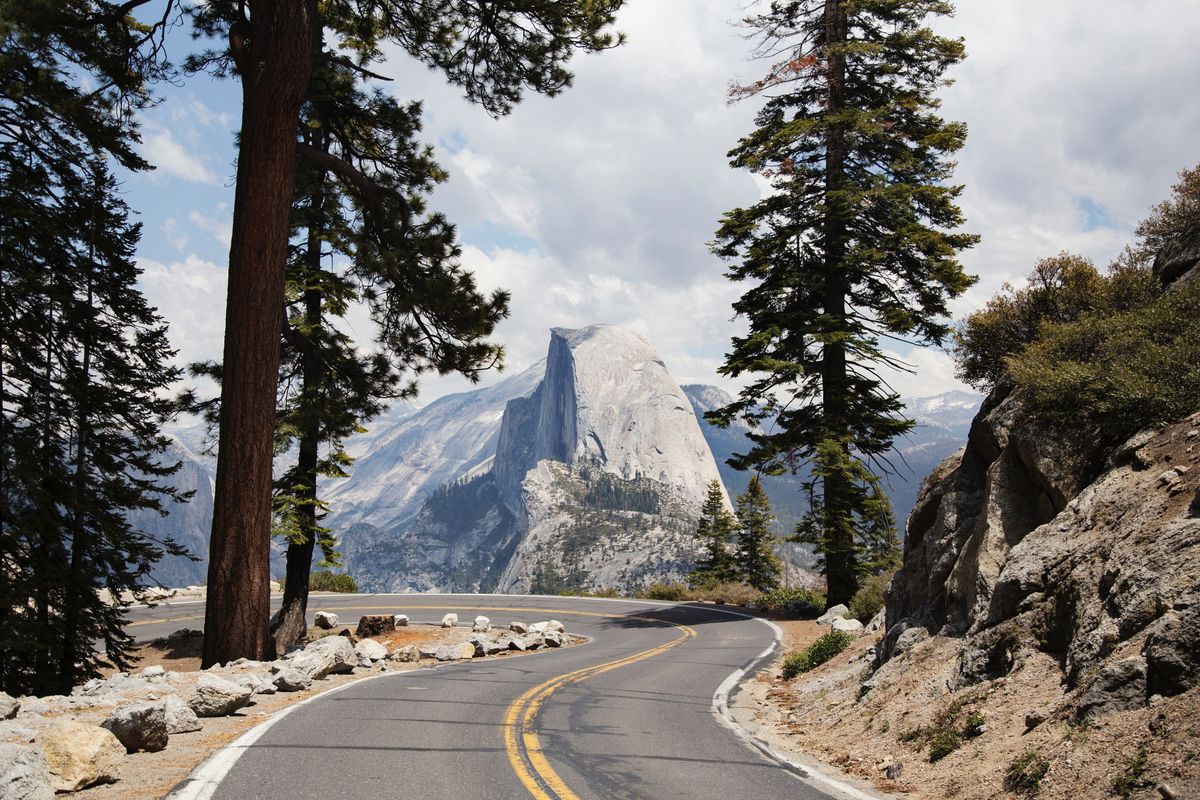 Photo by Josh Carter on Unsplash
For those looking to escape the hustle and bustle by going back to nature and getting grounded, tick this expansive national park off your list. Hiking, climbing, and taking in the views never get old at Yosemite. Take a road trip, camp out, and make the journey solo or with your friends or family for an unforgettable experience.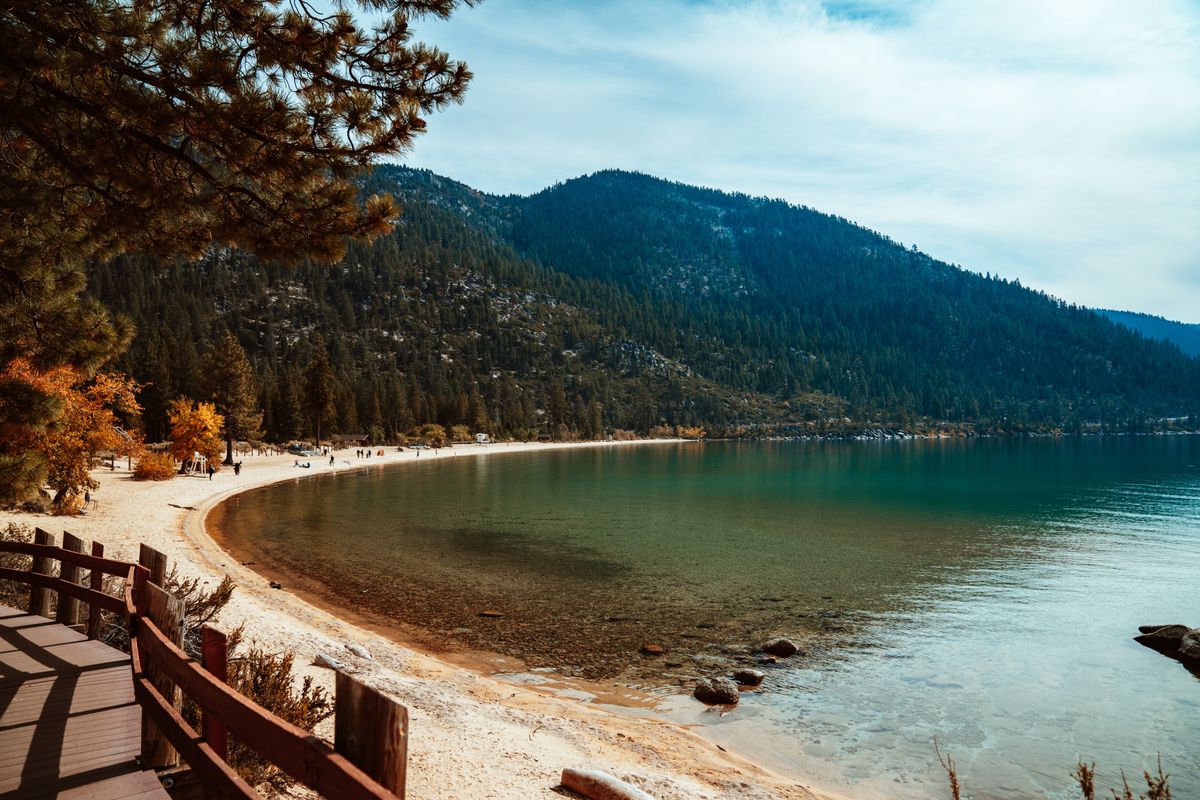 Photo by Meritt Thomas on Unsplash
Skip Southern California and head to Lake Tahoe and marvel at this Northern California wonder. The lake is whatever you make of it, so tailor your trip to your company and spend the whole week exploring Lake Tahoe and the beauty of the Bay Area.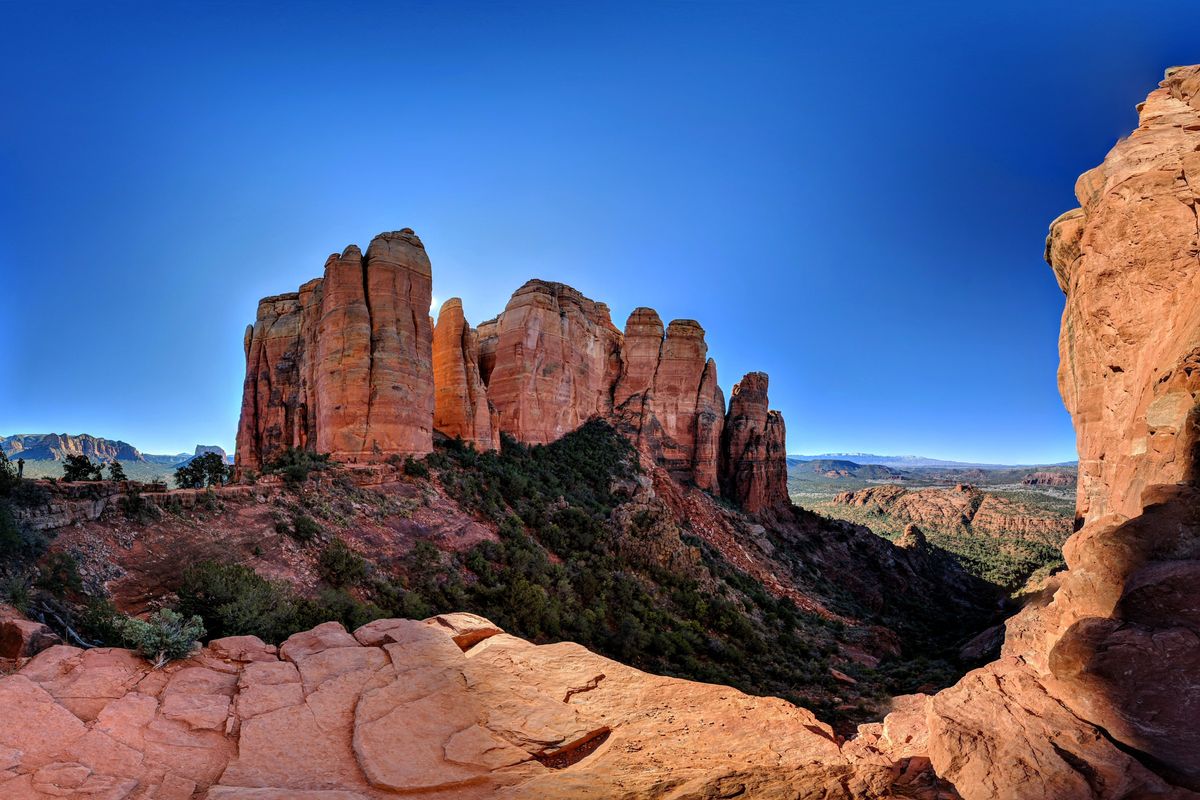 Photo by Brock Koch Nichol on Unsplash
Spring is an exquisite time to visit Arizona. The days aren't yet unbearably hell-hot and those desert nights aren't bitingly cold. Hike, bike, or horseback ride on winding trails through Sedona's iconic Red Rock National Park, or take a well-deserved rest at one of Arizona's many wellness spas.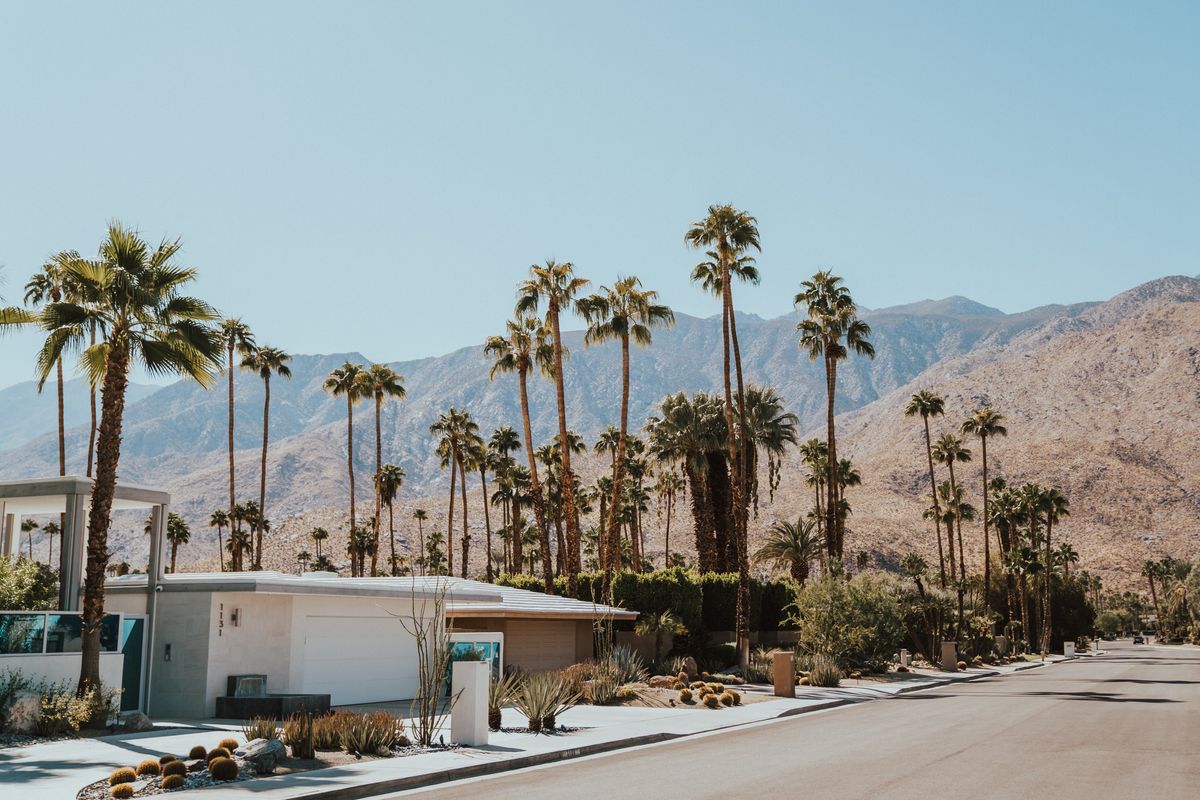 Photo by Cody Board on Unsplash
For a hip desert trip, opt for Palm Springs. Unlike the debauchery of Palm Beach, Palm Springs offers a high-times in a chic, stylish setting. That setting is the same as Don't Worry Darling. Need I say more?
All products featured are independently selected by our editors. Things you buy through our links may earn us a commission.