If you are planning a trip and are struggling to decide whether to stay at a standard hotel or venture into bed & breakfast territory, it's time to ditch the concierge and check in with mom and pop instead. The bed & breakfast AKA B & B is a charming place to spend your vacation, bringing a homey and inviting feeling to your stay.
Small and rustic, a B & B makes for a different type of getaway. There's peace and quiet, wonderful service, and that sense that you are in a home away from home. Only you don't have to lift a finger.
Need more proof that staying at a B & B is the best? Check out these persuasive perks of the A+ delights of a B & B.
The breakfast!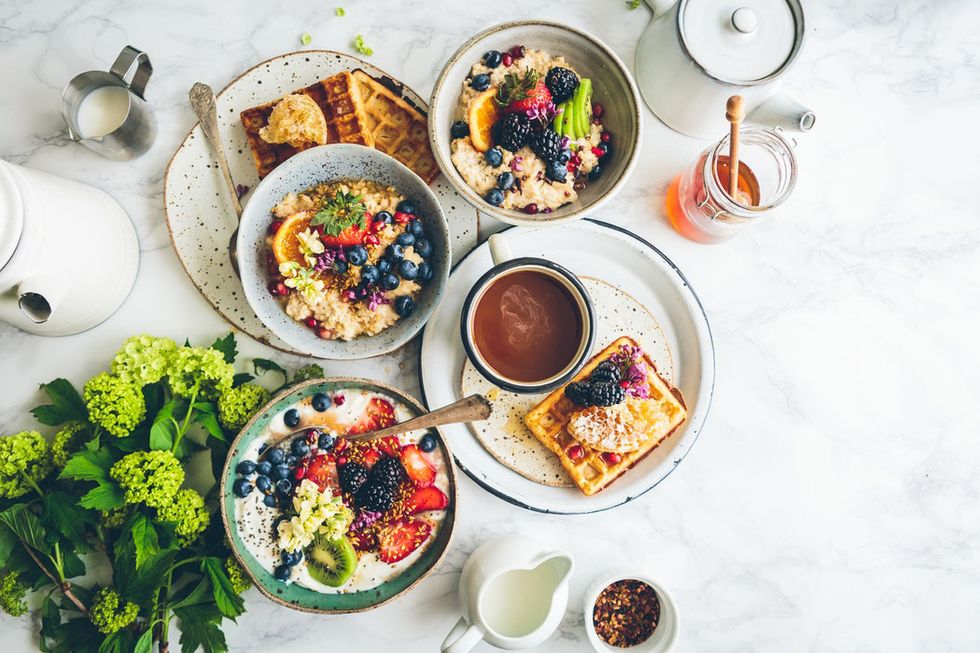 Via unsplash.com
Obviously, you're planning on staying overnight, so the idea that there will be a bed in your package is not a concern. And by the way, most beds at B & Bs are beyond comfortable and nothing like some of those hard-as-a-rock hotel beds. The sheets smell fresh, the pillows are fluffed, and you'll sleep like a baby.
But we're talking breakfast. Sure, plenty of hotels offer a free buffet in the lobby, but rubbery, cold eggs and a bowl of bran flakes isn't vacation dining at its finest. Enter the homemade breakfast you'll wake up to at your B & B. Think just out-of-the-oven muffins and scones, hot and juicy sausages, made-to-order omelets, and freshly-squeezed juices. Many B & Bs use local ingredients for the tastiest breakfast you've had in ages.
For instance, Along River Ridge Bed & Breakfast serves a gourmet spread. And breakfast is included in your nightly rate.
When they say, "Wake up and smell the coffee," they mean it!
Plenty of privacy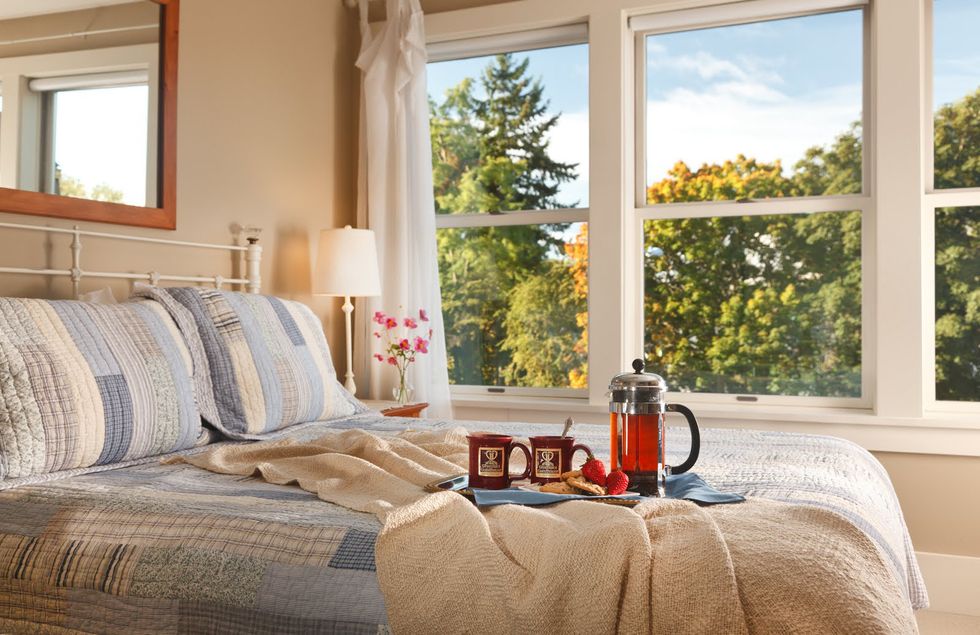 Via financialtribune.com
If you're looking for romance or just a quiet getaway, a B & B is the place to be (& be). Crowded hotels are full of hustle and bustle that make for a less-than-quaint experience. Most B & Bs have only a few rooms, so you won't be stuck in an elevator with a dozen people who can't remember which floor to get off on.
The rooms are private, and the space is peaceful. Many B & Bs are nestled upon a large lot of land too, making you feel like you're in your own special hideaway. No major highways with congestion and noise to ruin your stay. LikeSuperpagesnotes, "Unlike hotels, B & Bs are often found off the beaten path."
An inside scoop on local charms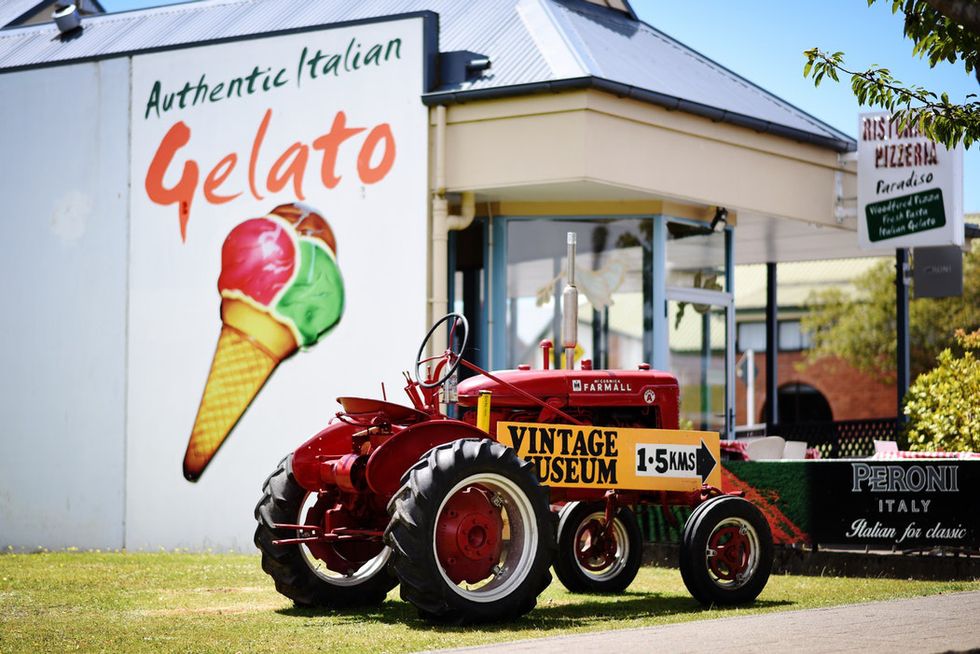 Via unsplash.com
When you stay at a B & B, there is more one-on-one service and personal attention. This way, you have time to learn what's fun to explore in the area by chatting with the owners. They can give you the inside scoop on where to dine, what to see, and how to get a true sense of the area. The "touristy" places won't make your getaway as special as it ought to be. As per Along River Ridge Bed & Breakfast, "You're more likely to have a cookie-cutter tourist experience if you stay at a hotel."
Head over to family-owned shops, dine on local favorites, and see attractions you may have never known existed. B & B owners are proud of their community and love to share the wealth with those they've had the pleasure of hosting.
Thinking of booking that B & B? Here are a few across the U.S. you'll be sure to love.
Beltane Ranch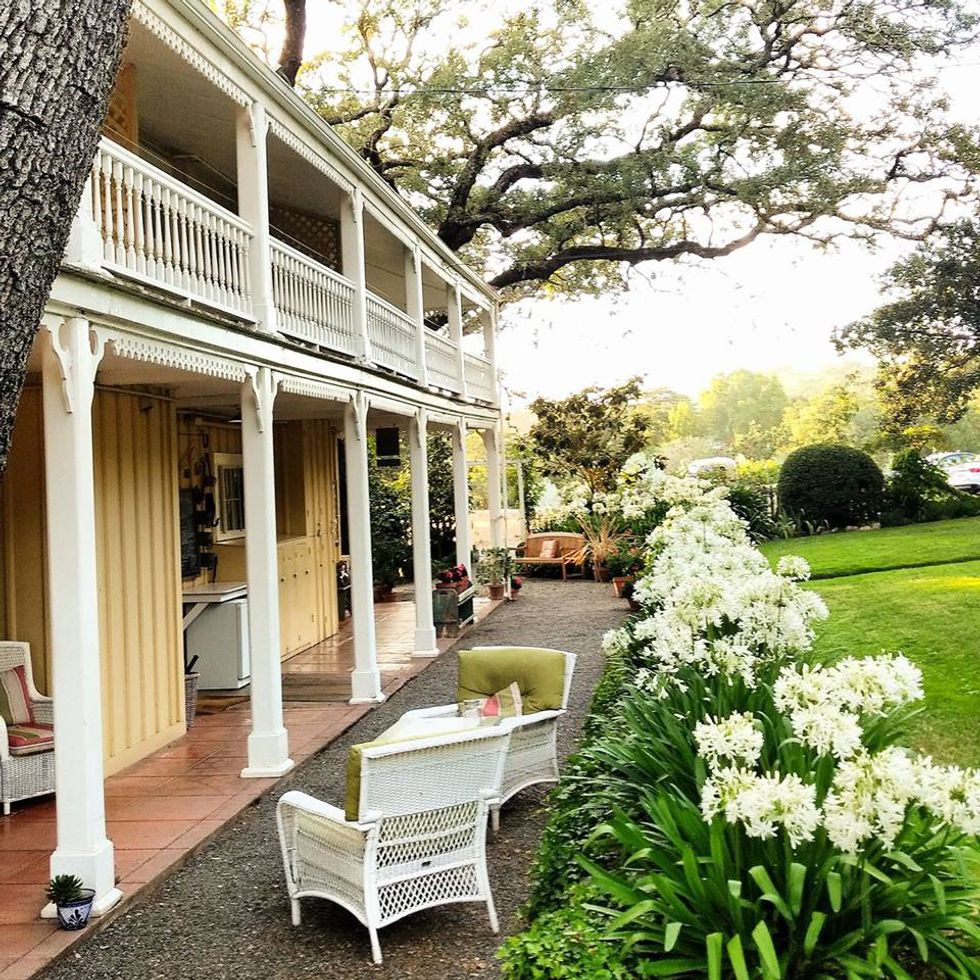 Via justluxe.com
This 19th century hillside B & B was rated "Top Luxury Farm Stay" by Forbes. It is nestled on 1,300 acres of beautiful land and there's a farm, orchard, and winery on premises.
11775 Sonoma Highway, Glen Ellen, CA
707-833-4233
Foley House Inn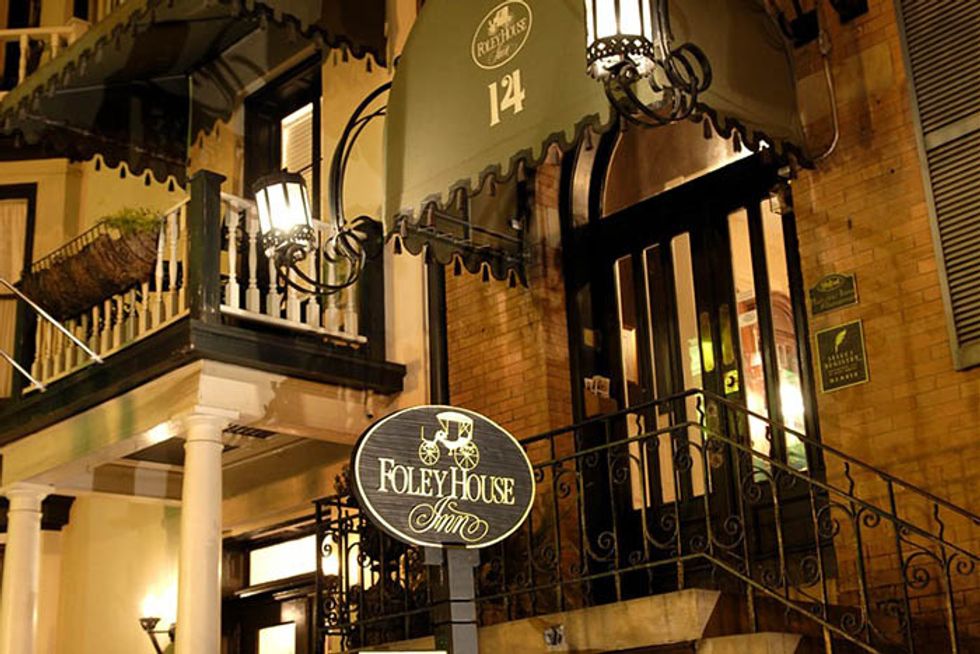 Via bedandbreakfast.com
Located in the historic district of Savannah, this 19-guestroom B & B which was renovated from a mansion is elegant and charming. The breakfast is southern dining like it ought to be.
14 West Hull Street, Savannah, GA
800-647-3708
Shinn Estate Vineyards Farmhouse Inn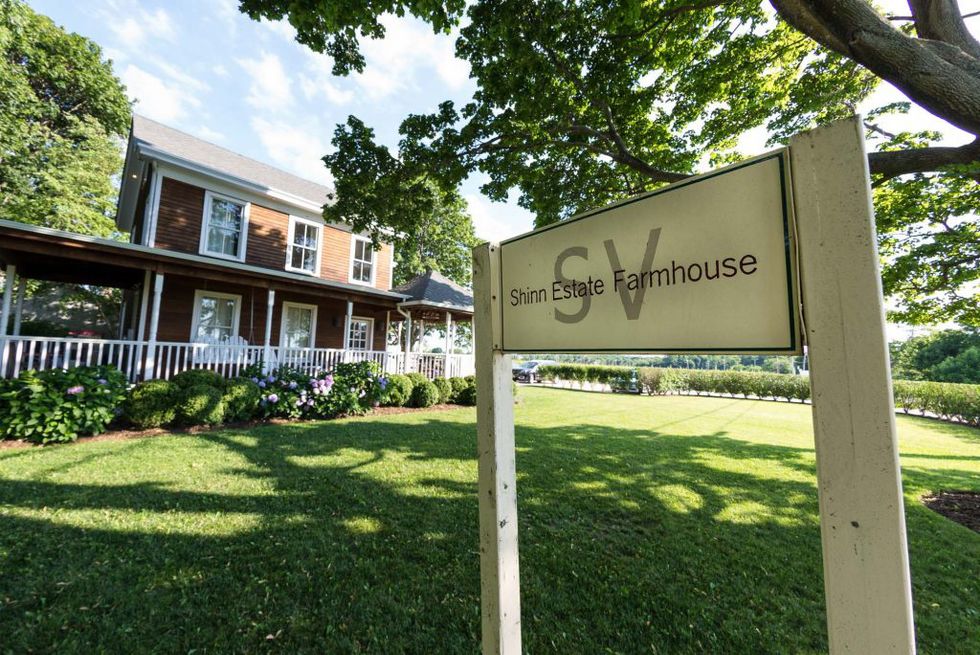 Via shinnestatevineyards.com
Head to eastern Long Island's wine country and stay the night among the glorious grapevines. Learn about the area, eat local fresh fish, and sip some of Shinn's palate-pleasing wines.
2000 Oregon Road, Mattituck, NY
631-804-0367
http://shinnestatevineyards.com/farmhouse-inn/