Everyone who is anyone is having a "Euro Summer," it seems. Maybe you're like me watching everyone else's outrageous vacations on your social media feeds — Instagram stories, TikToks, and even BeReal updates.
Or maybe you're one of the lucky ones, and you're counting down the days til the wheels of your plane lift off and you are in flight. If this is you, congratulations, I'm officially jealous. If you were me and I were you, I'd be planning every single thing down to the last infinitesimal detail: where I'd eat, the cafés and museums I'd visit, and I'd definitely curate my travel wardrobe...
Just because everyone is traveling doesn't mean you have to travel like everyone. The travel industry is booming right now, so expect long waits, unexpected delays, and plenty of surprises. Pro-tip to everyone braving the skies this season: pack snacks!! But there's light at the end of the tunnel: the vacation you've dreamed about.
Try stalking social media for destination posts to watching movies or shows — if you're a post-Emily in Paris Francophile — to inspire your trip. You might have big expectations, some unrealistic, but a critical part of travel is about immersing yourself in the culture... And that means not sticking out like a sore thumb.
As the New York Times' style advice column, Open Thread, put it: "everything once out is in again. And, as is its wont, fashion has embraced all of the above. The erstwhile gauche is now global and can even be chic, depending on your appetite for irony. That does not mean, however, that there aren't certain … national stereotypes that still apply."
Social media may have broken down barriers and outdated norms and democratized summer abroad fashion, but there are some abroad-style faux pas you'll want to avoid.
The Times guidelines for sartorial sense abroad tread the middle path: don't look too costumey, but also don't look too casual.
"Instead, think neutrals: black, white, beige, navy, olive green. Which, in any case, can be mixed and matched at will and are thus good for packing …The point is that there's nothing basic about the basics when traveling; they are now universal. The basics you choose give away your point of origin."
I consider myself a pretty expert traveler at this point. I've lived on three continents, including some of the biggest cities in the world (NYC and London, I miss you). Flying across them to visit family is the most convenient excuse to plan a few detours along the way.
Honestly, I've made mistakes, like bashing and bumping a gigantic wheely suitcase over cobblestoned European streets to losing my luggage in Africa with nothing to wear but a sweatsuit in the summer. But now I'm an expert on planning a trip that's efficient, enjoyable, and Instagrammable. It all starts with what you wear.
I'm already outlining my own Euro Summer 2023. Here are my pro tips I'll be employing to look chic ... rather than ostentatiously American in my European fashion.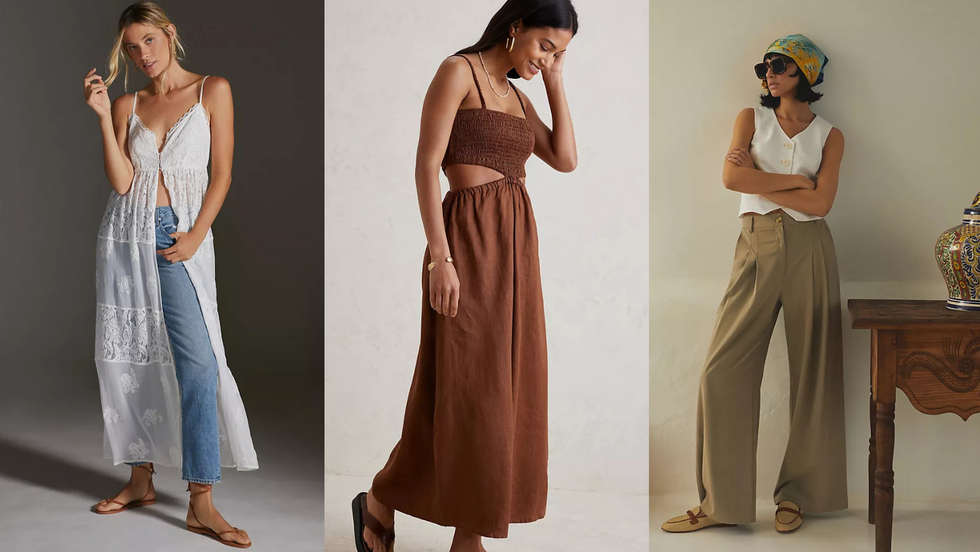 via Anthropologie
The secret to any efficient wardrobe is opting for quality, long-lasting fabrics. Linen, 100% cotton, and other well-made fabrics that breathe and elevate your closet — especially for travel.
Choosing better fabrics makes each item more dynamic with a sustainable assortment of items. Anthropologie is a great place to shop for affordable, unique designs in breezy fabrics that are perfect for summer excursions.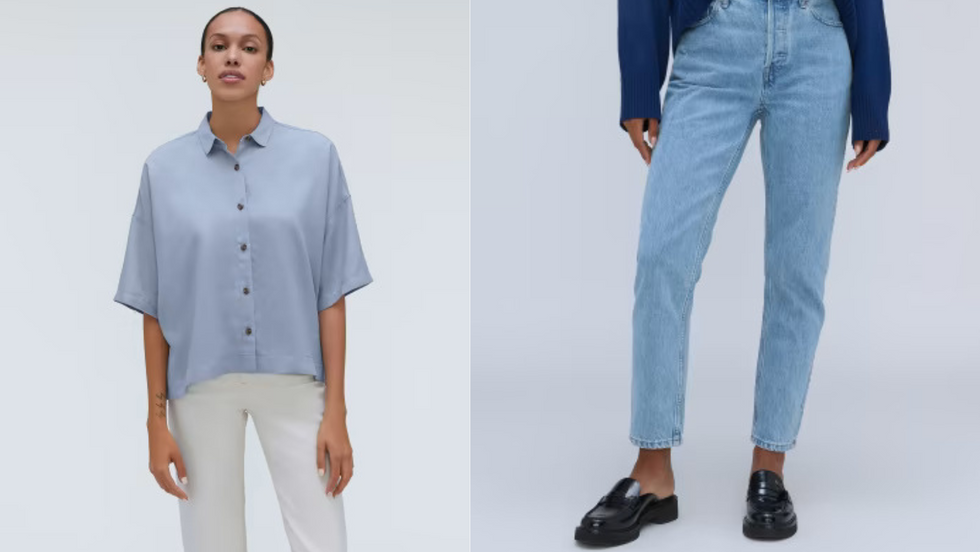 via Everlane
Basics are the building blocks of your closet. Even when I overpack for travel, the pieces I actually end up wearing are my trusty basics. My basic tanks, my trusty white tees, and my blue jeans always find their way into my outfits. So I invest in them.
The basics from Everlane are top tier. No more dingy whites or flimsy fabrics that don't last.
Everlane
makes basics you'll keep forever.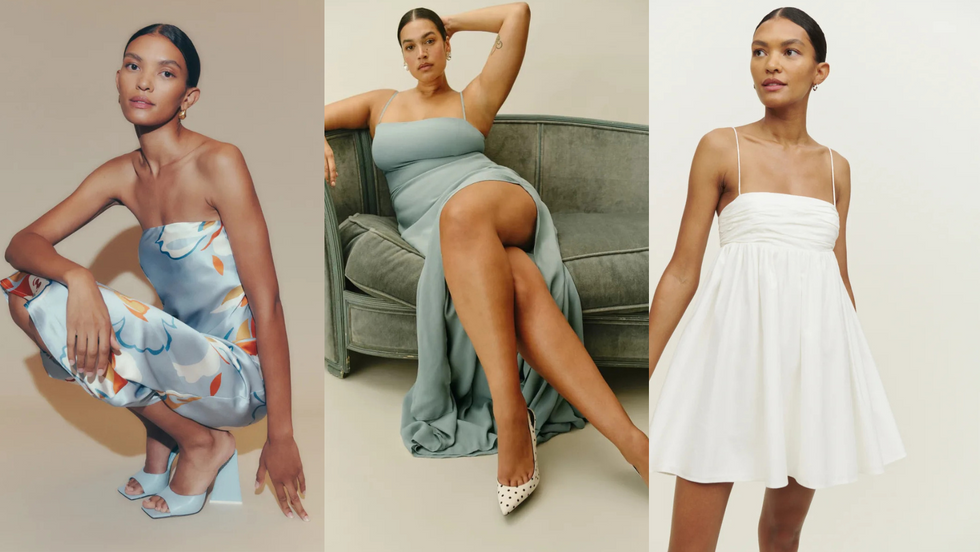 via Reformation
Rookie mistake: packing only statement pieces. Balance out your exciting colors and prints with the aforementioned basics to avoid looking like Emily in Paris.
Statement tops, dresses, and unexpected pops of color and prints
make dressing up fun. But realistically, you'll only wear them a few times on vacation. Invest in a few pieces from
Reformation
that will last
multiple
vacations.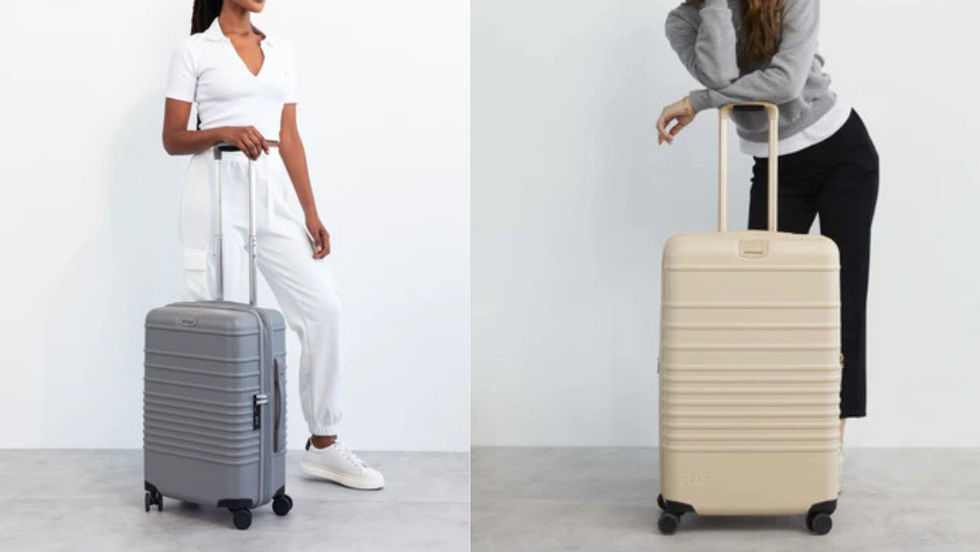 via Beis
Nothing is more obnoxious than traversing European streets with an overstuffed bag. Streamline your travel with smaller bags — Beis is my favorite because it's both stylish and efficient — which will force you to rethink your outfits.
Go for items you can mix and match for multiple different looks. This means neutrals and versatile pieces. Your look will blend in seamlessly and you'll feel exuberant, you Citizen of the World!