Swimming and summer are synonymous. When it's hot outside and feels like the heat will linger all day, there's nothing better than dipping, diving or canon balling into a cool body of water. Sure your backyard or community pool is a great place experience one life's simplest pleasures. But sometimes a short hike to one of nature's swimming pools, where the water is cool and the scenery is relaxing, just can't be beat.
Here are six of nature's best swimming pools to add to your bucket list.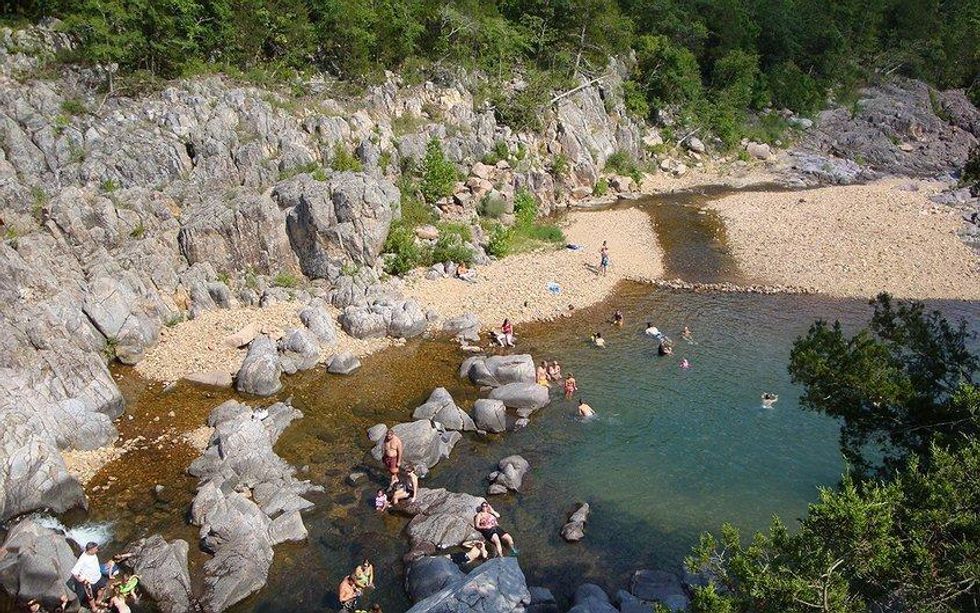 Missouri Division of Tourism/Flickr
Just a little part of the Missouri Ozark's, Johnson's Shut-ins State Park has a natural water park created by part of the East Fork Black River's many shut-ins. Volcanic rock that's been smoothen after years of erosion make a great diving point. Middle Brooke, Missouri
2. Paradise Falls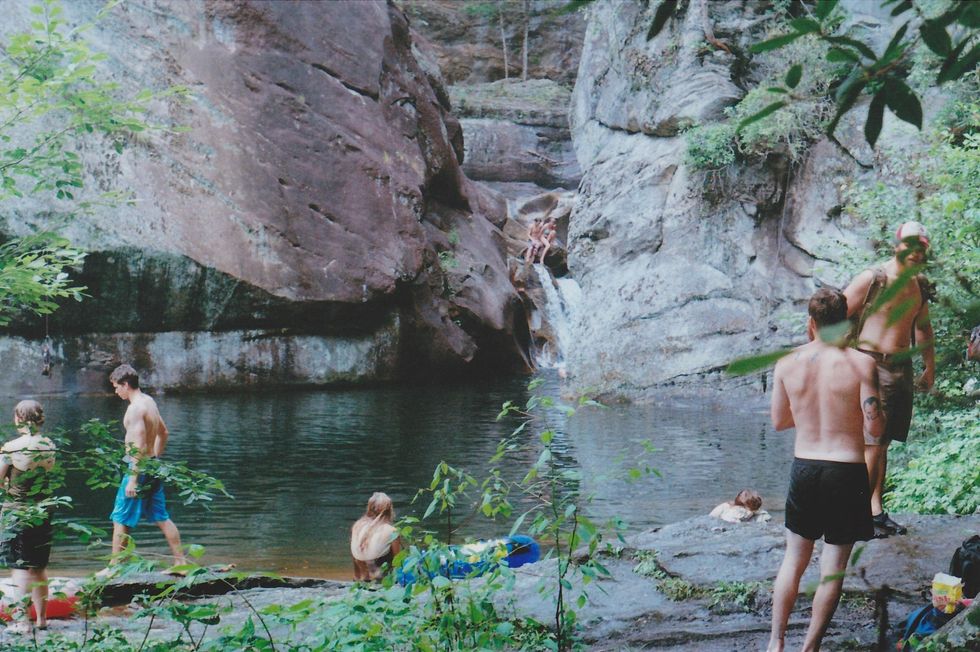 Austin Kerr/Flickr
Quiet, secluded and only for the adventurous, Paradise Falls is a hidden gem in the Nantahala National Forest. An unmarked and rugged 1.5-mile trail will take you to the three-tier waterfall and swimming hole. The view from the pool is pretty spectacular and the water is cool. Nantahala National Forest, North Carolina.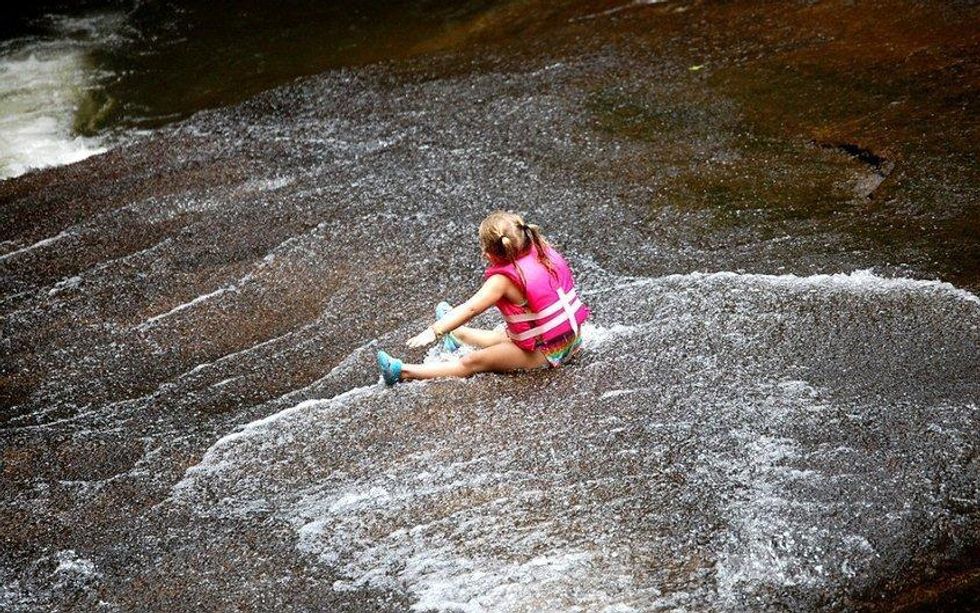 Leslie/Flickr
You know what makes a swimming hole better? A waterslide. Sliding Rock, located in Pisgah National Forest, is a 60-foot slide waterfall with a gentle slope. Sliders will be dropped into a large pool at the bottom of slide. Slide anytime during daylight hours. Brevard, North Carolina
4. Cummins Falls State Park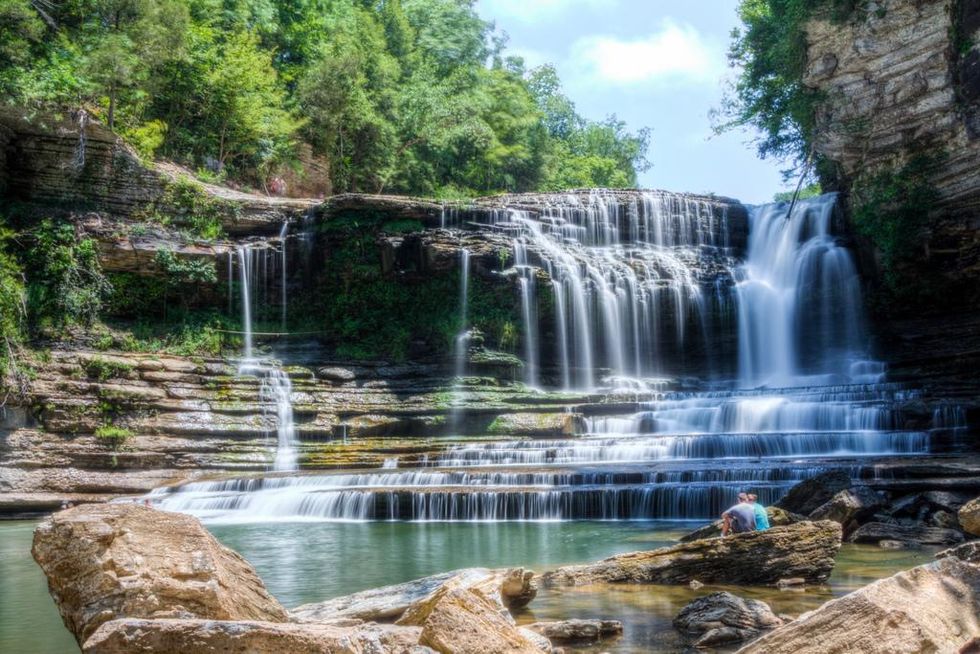 Michael Hicks/Flickr
The 75-foot Cummins Falls cascades into Blackburn Fork State Scenic River, one of the most popular swimming holes in the country. Located in the northern Tennessee, the Cummins Falls State Park is a rugged 211-acre day-use park. There is a little more than a mile to hike before getting to the gorge and waterfall, so take only the essentials. Opened 8 am-6 pm daily. Cookeville, Tennessee.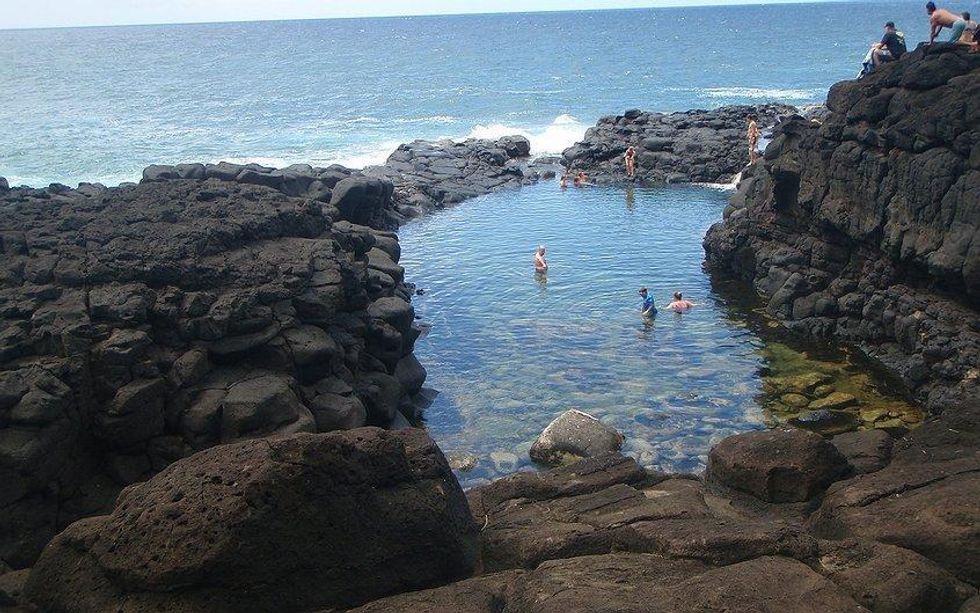 3nglishN3rd/Flickr
Want to swim looking out into the Pacific Ocean? Queen's Bath is nature's infinity pool. Formed from a sinkhole and surrounded by igneous rock, the swimming hole is located of the Hawaiian island Kaua'i. A short hike past a waterfall takes you to the inlet. Only swim there when the waves are four feet high or lower and never jump in the sinkhole since the depth fluctuates. Kauai, Hawaii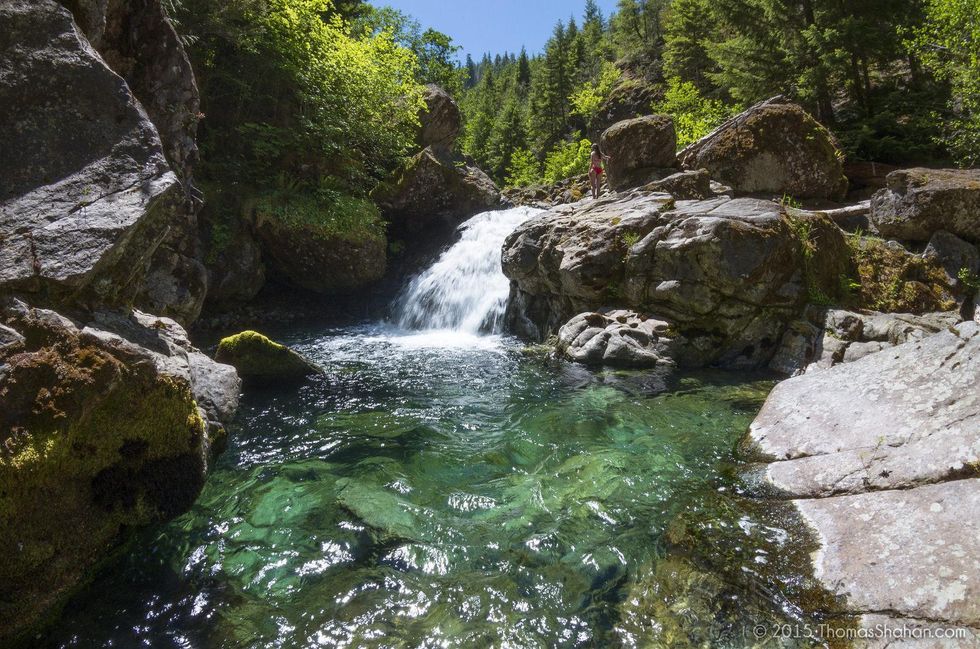 Thomas Shahan/Flickr
Perfect for a secluded date, the Oregon Creek is made of small falls and rock formation. Swim in the shallow whirlpools or swim past the falls for a soak in a natural tub. This is not the place to go diving. Dry out on the large rock slabs. MiddleYuba River, California