There's no shortage of Irish Bars in Manhattan, that's for certain. It's a celebration of New York's Irish heritage that you don't have to be Irish to enjoy. But how do you tell a good Irish Bar from a bad one? The yardstick I have always used is The Crooked Knife on 30th street in Midtown. Located between Madison and Park avenue, The Knife, as it is known by regulars, has been serving good food and beer since 2007. I have been frequenting it ever since my arrival in New York in 2011, and you could safely call it my favorite NYC bar. Let me see if I can explain why.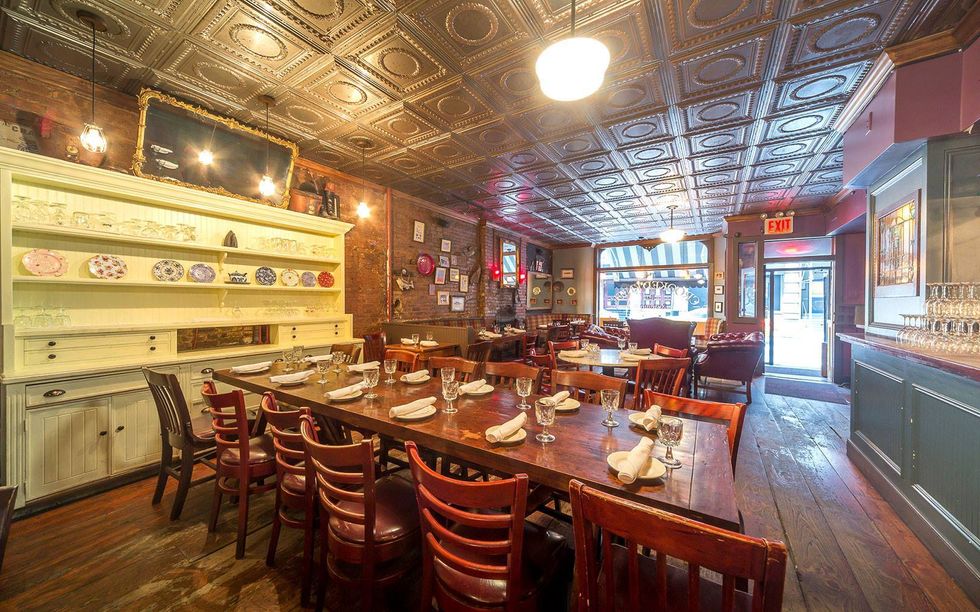 Photos by Alex Campos
Like most New York bars, they have a great drink selection. You'll find seven beers and one cider on tap. This includes conventional favorites, with a few surprises thrown in. The choice of bottles is above average, the wine list is on par with similar bars in the area, and the bartenders know how to get creative with spirits if you ask nicely. The bar runs down the middle of the building, dividing the pub's sit-down dining area from its bar area. This makes for an unobtrusive meal experience, and a jovial, close-knit drinking area. The lighting is warm, and the decor is a kind of metropolitan rustic. Classic Irish gastropub feel, with ritzy modern flair. There's also on-street dining, which is divine in the New York summer.
"The brunch menu here is killer..."
I'm usually there for a drink, but I've eaten at The Knife plenty over the years. Their menu has gone through various incarnations, but has always stuck to a successful formula. Like their draft list, it's old favorites with a few surprises thrown in. You can come here and get fish and chips, or bangers and mash, and they will be prepared for you ad-excellence using the finest ingredients available. You can also order a croque monsieur, a portobello mushroom burger, or fettuccine bolognese and they won't bat an eyelid. Chef Robert knows his stuff, and has you covered no matter what the occasion.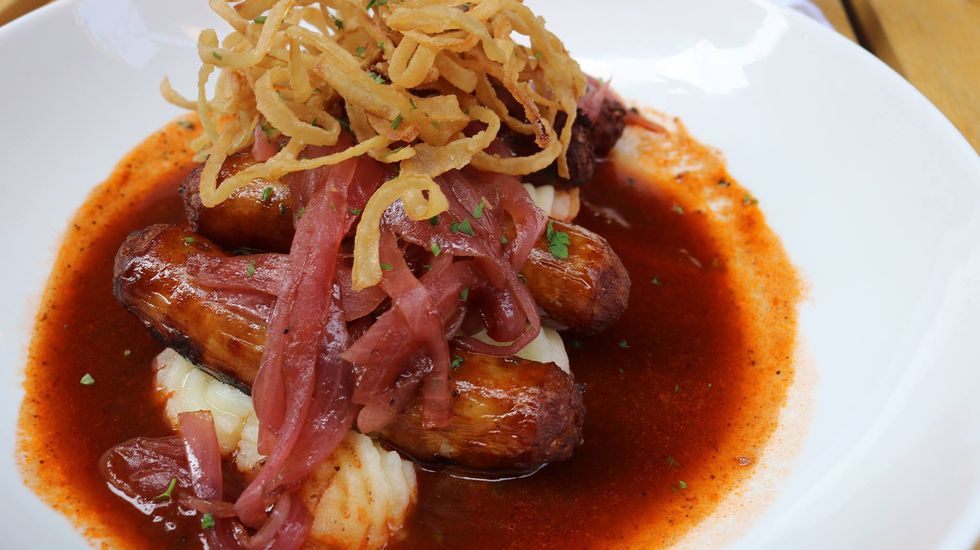 The brunch menu here is killer, hitting all the high notes, and offering the obligatory bottomless brunch option that New Yorkers love to love. But that's not the only weekly event that lights up The Knife. Tuesdays offer live Irish music from Mary Courtney and Donie Ryan (as well as Guinness and oyster specials); the bar's $5 happy hour is weekdays from 3-8pm (Friday included); there's a Monday-Wednesday Prix-Fixe special, as well as a Saturday night three-course deal; and (a favorite of regulars) Sunday night is Rainbow Night, featuring an all-night happy hour and karaoke hosted by drag-diva Jacklynn Hyde.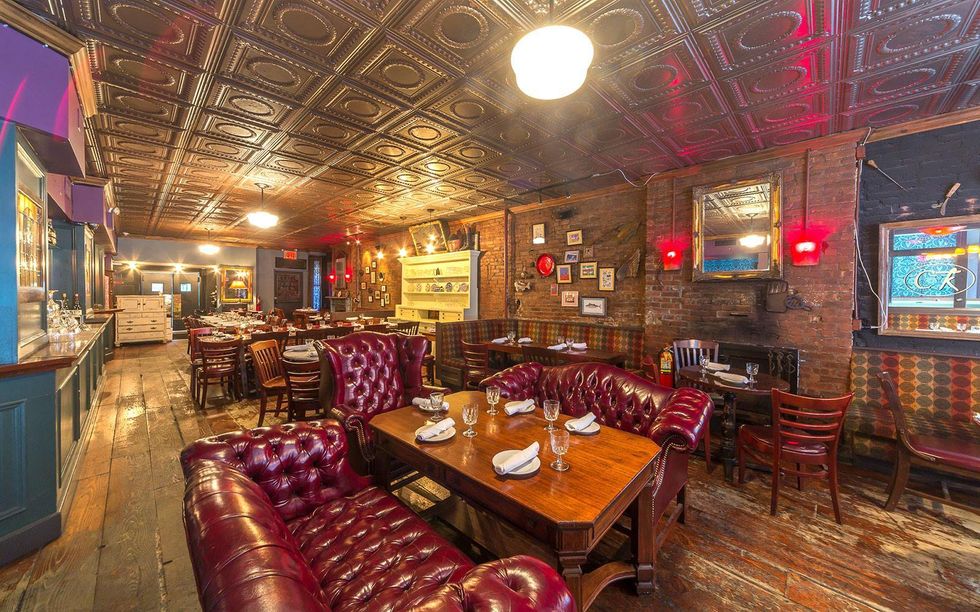 I think the best thing about The Knife is that it can be whatever you need it to be. I've been there for raucous parties, quiet family dinners, fabulous karaoke, and intimate conversations. With no obtrusive TVs, and music pitched low enough for conversation, the place allows you to dictate the atmosphere that you want, without making you work for it. It is a frequent refuge for neighborhood locals. These include Midtown socialites, families, and aspiring actors from the American Academy of Dramatic Arts around the corner. The staff are friendly, the food and drink is great, and the atmosphere is golden. That's why when I think Irish pub, I think Crooked Knife.