Think a New York City museum visit is beyond your budget? Fear not: some of the best are free. And don't overlook those that offer free or pay-as-you-wish admission (even as little as a dollar or a dime). Even some of the paid museums, with admission prices of $25 or higher, offer certain days and hours where that same $1 bill will buy you a ticket. Before you give up on seeing that Picasso or Josef Alber exhibit, check out the list below for the best museums that you can visit for little or no money.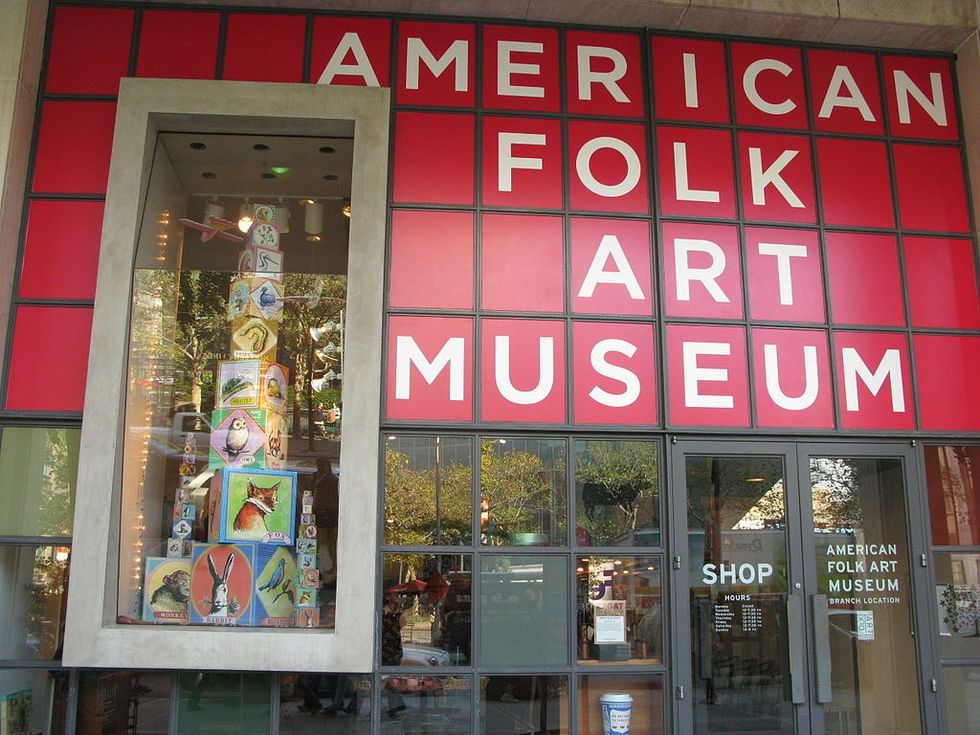 Image courtesy of the American Folk Art Museum
Completely free. All the time.
The big names might ask for at least a donation to get in but you can enjoy several exciting museums around the city for nothing at all, every day. The American Folk Art Museum sits on 65th St. and Columbus Ave., just a few blocks up from Columbus Circle. There, you can see the exhibition "Vestiges & Verse: Notes from the Newfangled Epic," featuring works by self-taught artists from the 19th, 20th and 21st centuries.
Head north on the D or B train to the Bronx Museum, the borough's free admission museum. Current exhibitions include "Gordon Matta-Clark: Anarchitect" and "Angel Otero: Elegies." They also regularly host Moth StorySLAMs and other events, such as dance performances, film festivals and food events.
BRIC House, located a few blocks north of Barclays Center, is currently focusing on art from the Dominican Republic, Haiti, and their Diasporas, as well as Katie Shima's wall relief sculptures, called "What time is it there?"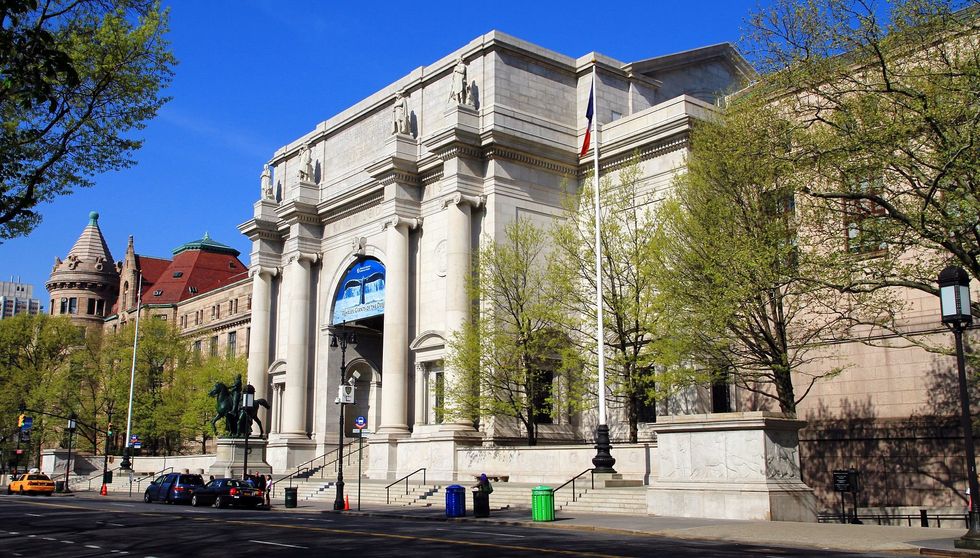 American Museum of Natural History. Photo: Ingfbruno
Pay-what-you-wish, when you wish
The American Museum of Natural History, on Central Park West, explores the nature of the world, its life and the whole universe for the almost-free price of your chosen donation (just don't use the electronic kiosks; those will charge you full price). Current exhibitions include Unseen Oceans, Our Senses, a Butterfly Conservatory and more. Dark Universe is a film, narrated by Neil deGrasse Tyson in the museum's planet-shaped theater, that explores the monumental scientific discoveries that have created our current model of the universe (it's an upcharge but worth it).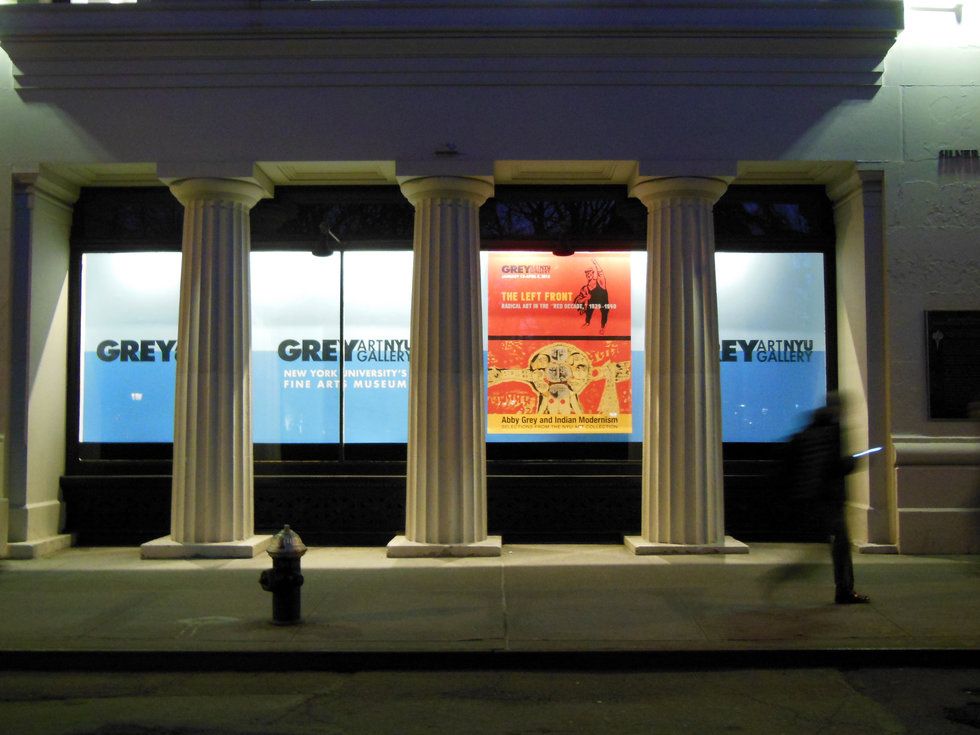 Grey Art Gallery greyartgallery.nyu.edu
Downtown at Washington Square Park, NYU's Grey Art Gallery is showing Drawings of Santiago Ramón y Cajal and is preparing the exhibition, Landscapes after Ruskin: Redefining the Sublime, opening on April 17. It's closed in between exhibitions but is always admission by donation.

Across the river at the Eastern Parkway stop of the 2 and 3 trains, the Brooklyn Museum presents another giant collection of fantastic art and a regular schedule of events. Definitely check out David Bowie is, the new exhibit that features handwritten lyrics sheets, original costumes and more until July 15.
The Queens Museum, across from the zoo in Corona Park, also boasts a large and varied collection of art. Opening on April 8 is Mel Chin: All Over the Place, an exploration of four decades of the artist's work that will also display art in Times Square and at the Broadway-Lafayette subway station.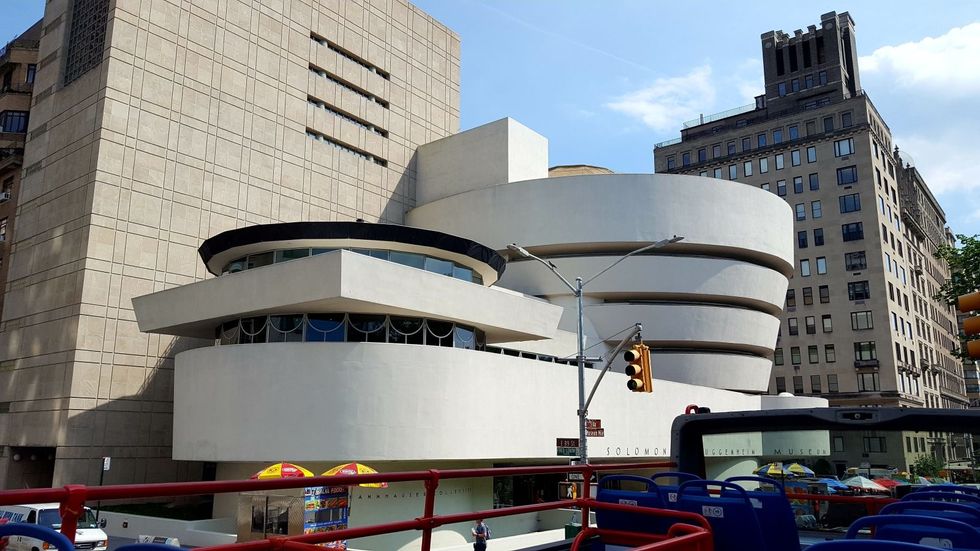 Solomon R. Guggenheim Museum. Photo: Upstateherd
Paid museums for (almost) free
Here is your guide to the free or pay-what-you-wish days and hours of the other New York City museums worth visiting.

Metropolitan Museum of Artstatic.reservedirect.com
The Metropolitan Museum of Art is probably one of the first names you think of when planning a museum visit in New York City. Its unfortunate new admissions policy means that out-of-state visitors must pay $25 (adult price; valid for 3 consecutive days) to explore its massive collection. New York residents can provide some form of ID to continue to get in for whatever tiny donation you choose to give. Inside, you'll find famous pieces by Van Gogh and Noguchi, in addition to numerous hidden gems. You can spend hours in Visible Storage, alone. And check out Thomas Cole's Journey, a new exhibition marking the two hundredth anniversary of his first Atlantic crossing.

The Noguchi Museum, in Long Island City, is free on the first Friday of every month (10am-5pm). It displays "the world's largest and most extensive collection of Noguchi's sculptures, drawings, models, and designs," including pieces handpicked by the artist.
On 70th St. and Central Park East, the Frick Collection offers pay-what-you-wish admission every Wednesday from 2pm to 6pm and free admission every first Friday from 6pm to 9pm. See Zurbarán's Jacob and His Twelve Sons until April 22.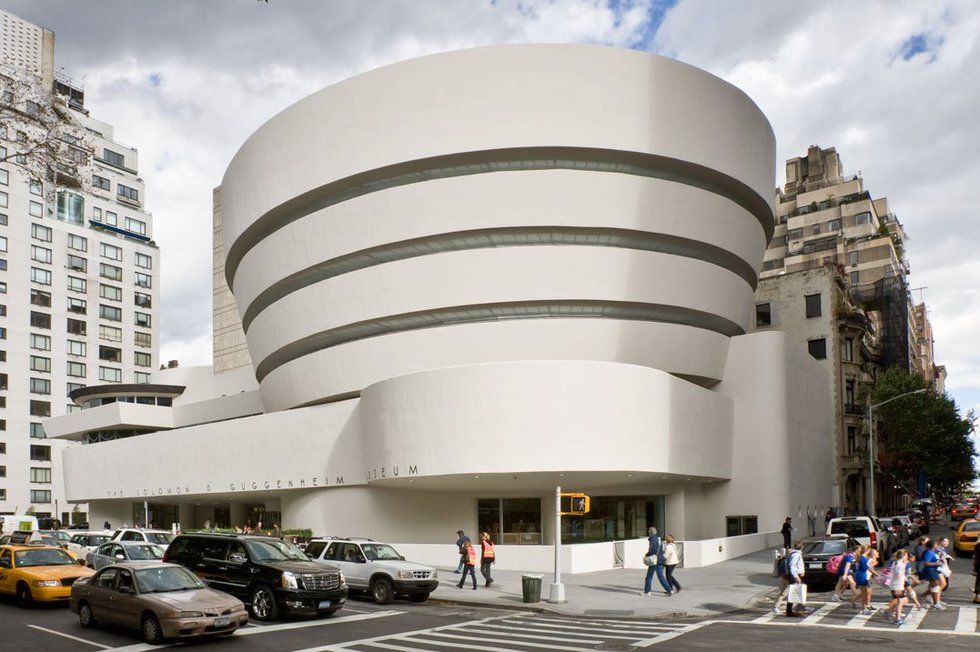 Guggenheimi1.wp.com
The building that is the Solomon R. Guggenheim Museum is worth seeing, in itself. But to get into the museum on a budget, head there on any Saturday evening when the price is up to you from 5:45 (go early, there will be a line) to 7:45pm.
The Museum of Modern Art presents quite a journey into the world of contemporary artists. It's free every Friday, 4-8pm. Its other location, MoMA PS1, is always free for NYC residents and pay-what-you-wish for everyone else.
The New-York Historical Society is New York City's oldest museum and holds the history of the city within its walls. It's also filled with treasures like Thomas Cole's Course of Empire and the Gallery of Tiffany Lamps. It's pay-what-you-wish every Friday from 6pm to 8pm.

The New Museum displays a variety of contemporary art at its location just a block north of Houston Street. Check out Songs for Sabotage, a multimedia exploration of the connections between images and cultures. The museum is pay-what-you-wish every Thursday, 7-9pm.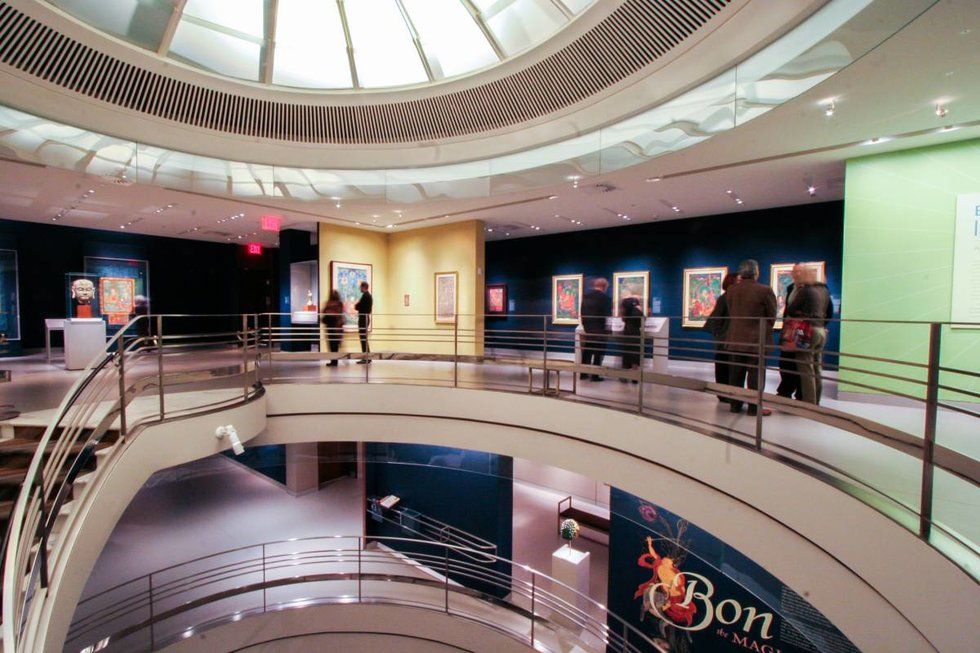 Rubin Museum www.nycgo.com
At the Rubin Museum, the theme of 2018 is "The Future." The museum is exploring many different perspectives and visions of the future throughout the year. Every Friday, from 6pm to 10pm, admission is free.

At the top of Bleecker Street, the gorgeous Whitney Museum of Art features exhibitions such as Between the Waters and An Incomplete History of Protest. Pay what you wish on Fridays from 7pm to 10pm, unless you're under 18, in which case you're always free (that is, until you turn 18).
Finally, head to Queens on a Friday between 4pm and 8pm for free admission to the Museum of the Moving Image. There, you can enjoy the Jim Henson Exhibition, A Decade of Game Design, The GIF Elevator and more.
Tom Twardzik is a travel writer for the Journiest. He also covers music, film, TV and gaming for Popdust and contributes financial tips to Paypath. Read more on his page and follow him on Twitter.