My mom and aunt were dying to visit Salem, Massachusetts during Halloween. They love all things witchy and they enlisted me to be their travel companion. Since it's just a quick four hour drive, we piled in my aunt's car and hit the road for an impromptu girls weekend. We ended up having a blast enjoying all of the Halloween paraphernalia, walking around the crisp autumn streets, and munching in the countless cafes in the area.
We definitely did a number of notorious tourist activities for the area like taking part in one of the many dress-up photo opps around town (pictures below). We went inside the business and the employee helped us pick out the perfect gowns, cloaks, hats, and broomsticks. I chose a dark purple to match the blood red lipstick I had chosen for the weekend's festivities. Even my aunt's dog Jackson partook and dressed up in a little cape. The employee then escorted us to an area with various backdrops and props and let us play. Definitely the most fun photo shoot I've ever been a part of.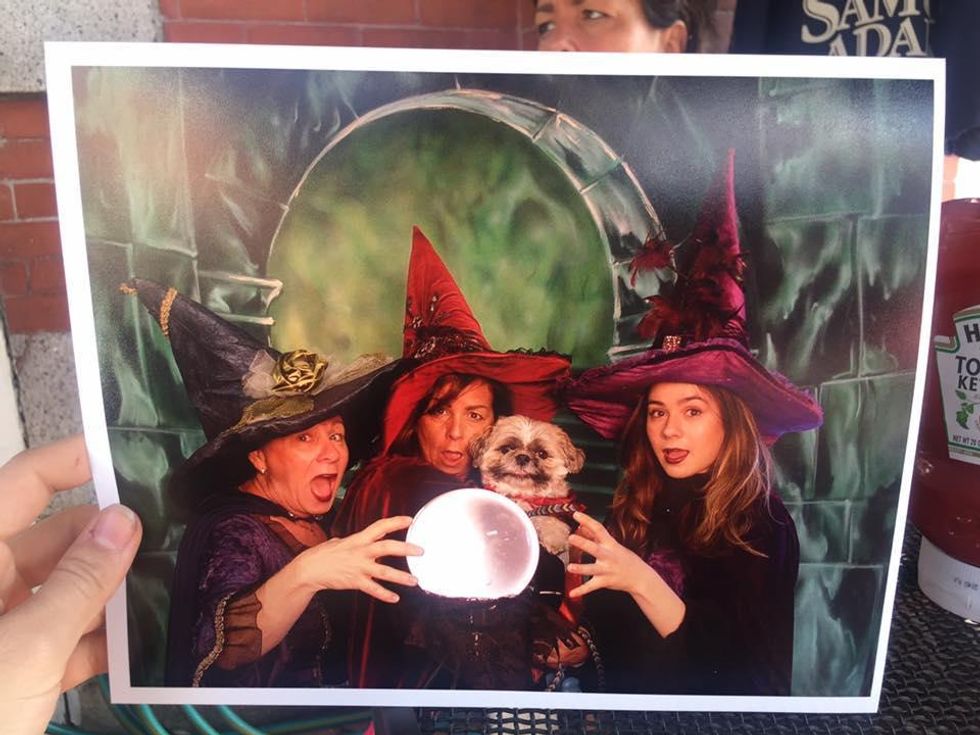 Witch photo opp in Salem, MAPhoto by: Anie Delgado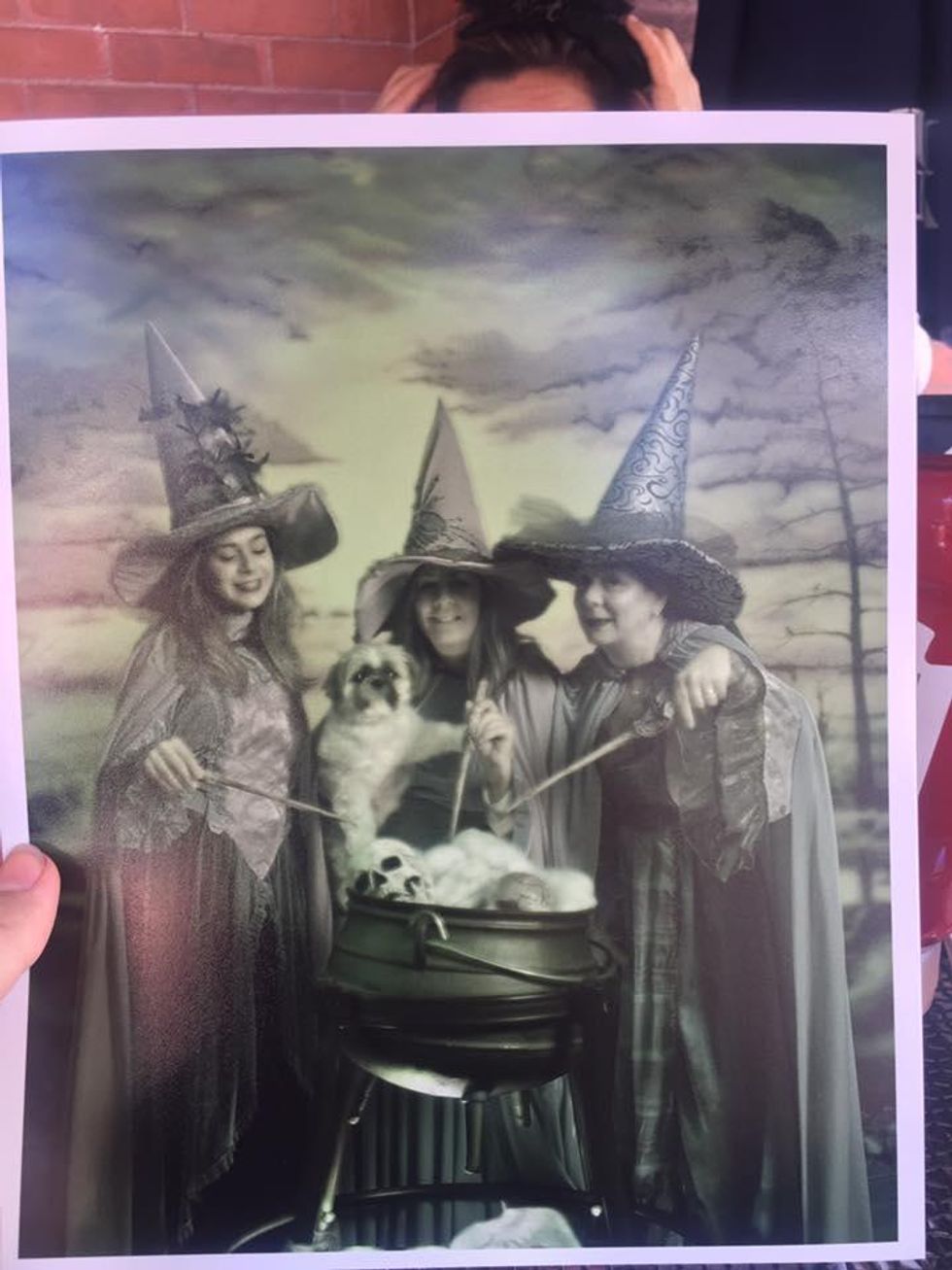 Witch photo opp in Salem, MAPhoto by Anie Delgado
Inspired by the fun hats we wore in the photos, we walked around the center of town or what they refer to as Heritage Trail and purchased our own witches hats off the street. The area surrounding the Visitor Center has many tours and attractions to offer but we skipped most of them to opt for a more self-led weekend. Our top priority was to see the house that they shot Hocus Pocus in since we're such big fans of the movies. It was very exciting seeing the real house from one of my favorite childhood movies, but an even better surprise was around the corner. As we were walking to another Hocus Pocus site, we happened across the Salem Harbor which is absolutely gorgeous. We couldn't help but stop for some photos and to enjoy the sunny autumn day.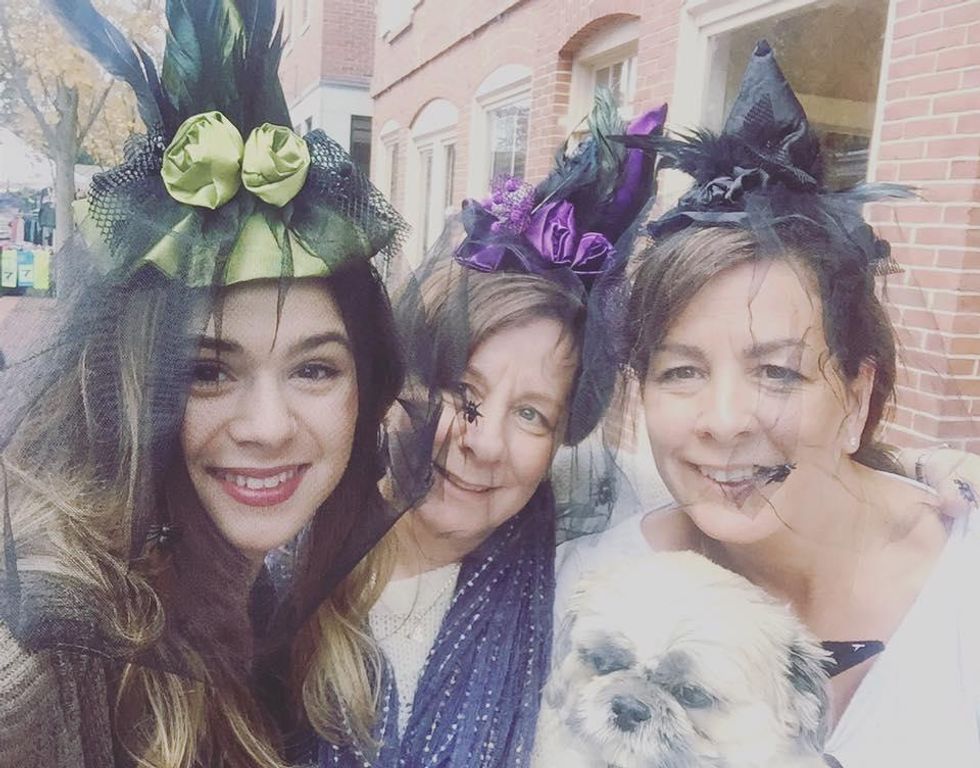 With our new witch hats near the Visitor CenterPhoto by Anie Delgado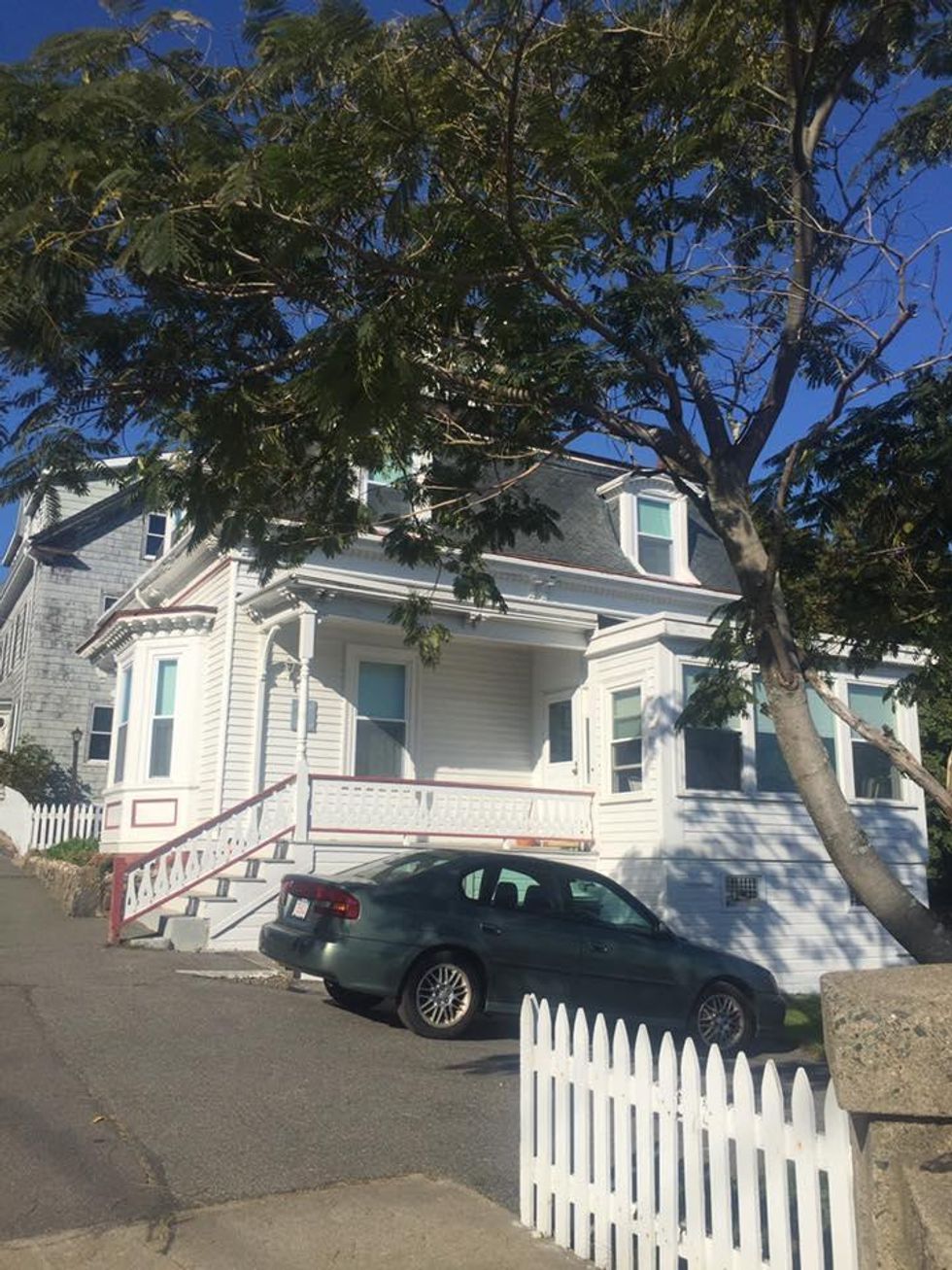 The Hocus Pocus HousePhoto by Anie Delgado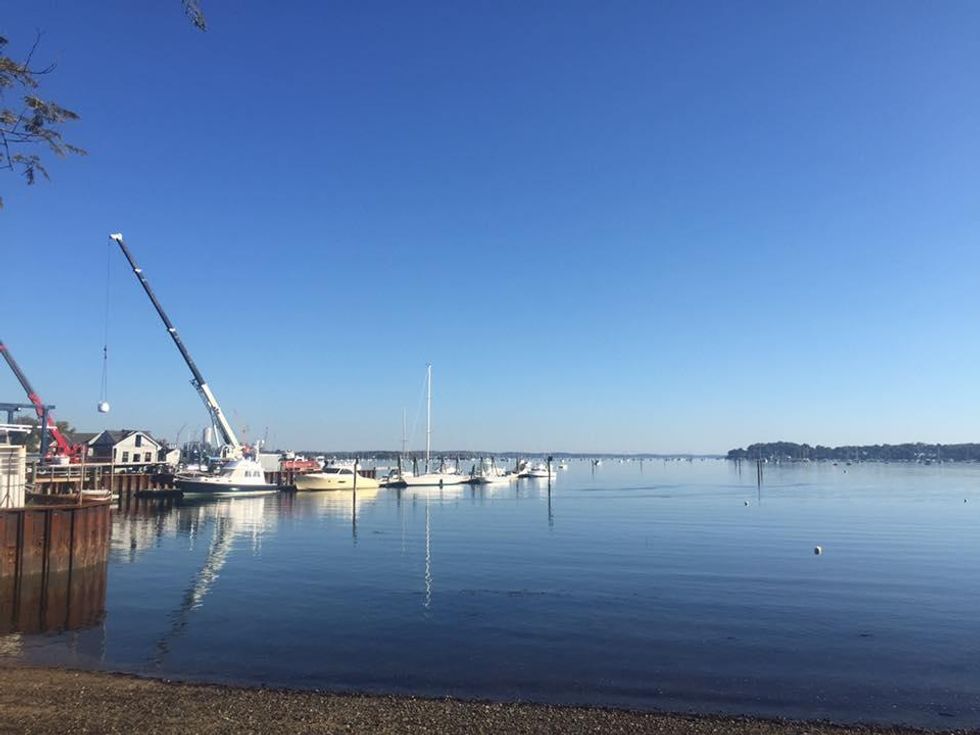 Gorgeous Salem HarborPhoto by Anie Delgado
After all of this walking we were hungry. We stopped in the Witch's Brew Cafe, solely for its namesake and were not let down! Mainly bar food with some seasonal fare. I had a salad because I was vegan at the time and though simple, it was refreshing and filling. My mom and I shared one of their seasonal pumpkin pie martinis which tasted just like the real thing and definitely had a kick to it.
To follow our late lunch, we continued to stroll around the more residential parts of Salem admiring the beautiful architecture. Many of the buildings are marked with a plaque that tells you about the history of the property. Many of the residential homes here are painted muted bright colors that contrast the gorgeous bay brilliantly. There are tons of little shops along the way. We stopped in a shop that advertised psychic readings which seemed to be popular in this area. We decided to give it a shot. The women who read me sat in a big chair surrounded by colorful pillows in a curtained off section in the back of a spiritual bookstore. She had a large book with tons of numbers and diagrams in it in front of her. She had me pull tarot cards and did a reading of them. If you're wanting to know all the juicy details, to put it simply I would have an amazing career that would begin to flourish in a few years. As for love? I'd be destined to have trouble with men. A flourishing career? I'll take it!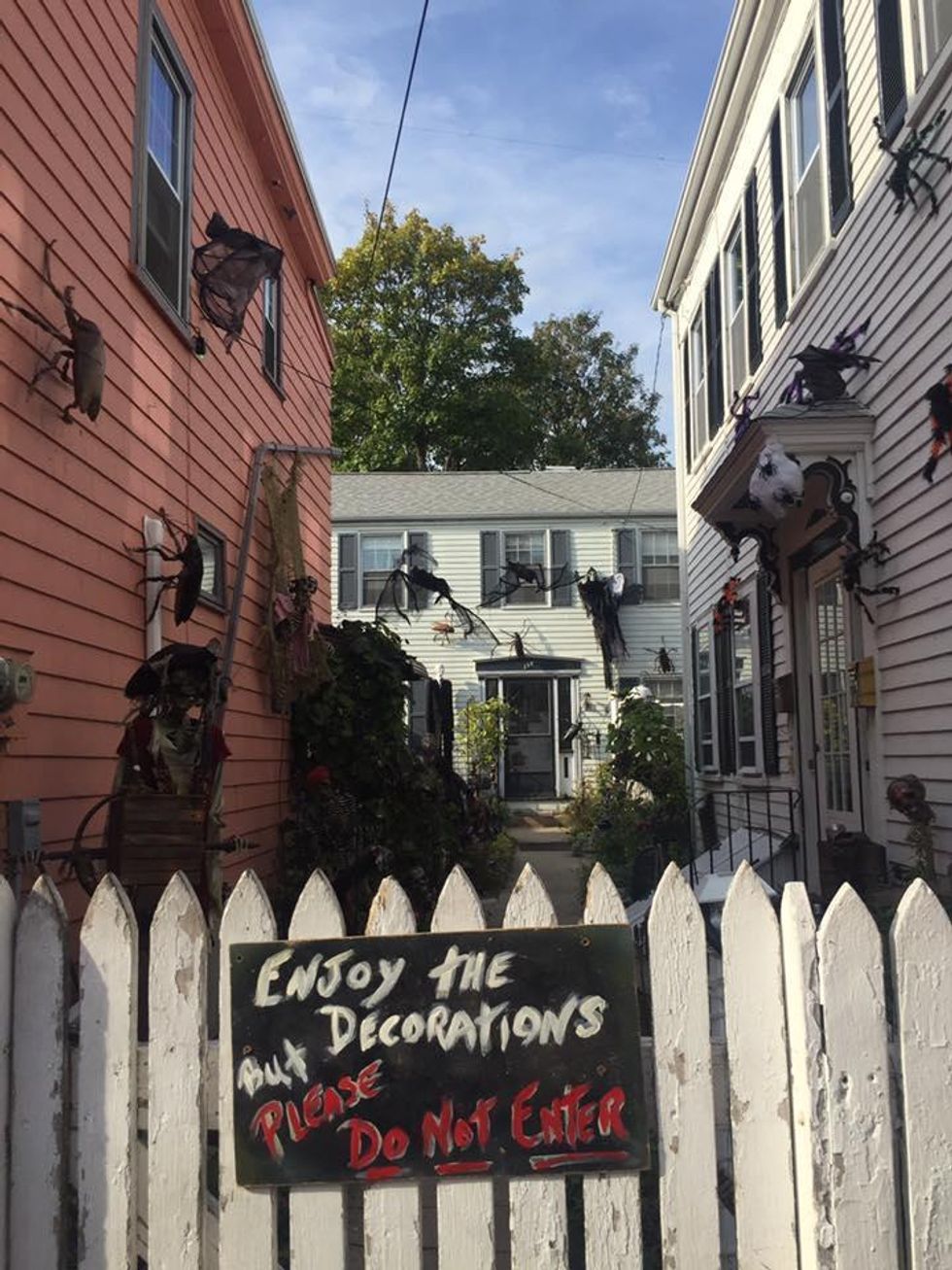 Spooky Halloween decorations in SalemPhoto by Anie Delgado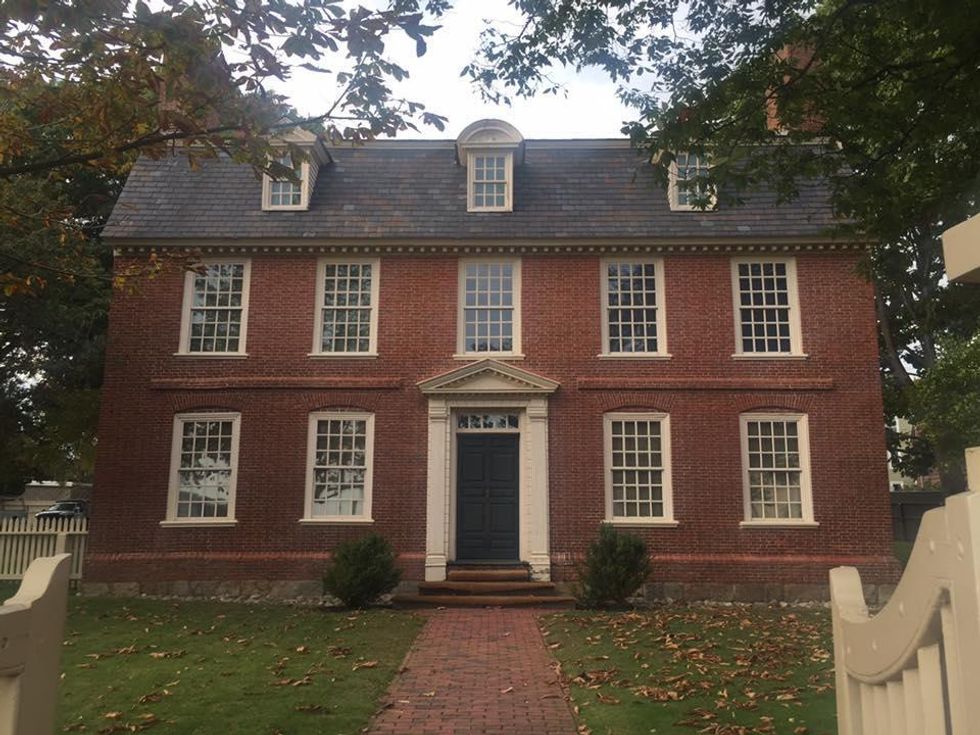 One of Salem's many gorgeous historical buildingsPhoto by Anie Delgado
We ended our adventure with another stroll by the gorgeous Salem Harbor. We were reluctant to leave it but the weekend was over and it was time to return to the city. Salem is definitely one of the most beautiful places I've visited and a perfect weekend getaway for New Englanders and Northerners. Check out visitor information here.