Image Courtesy Emma Chamberlain
In this day and age, one of the best compliments you can give an internet personality is that they're "relatable."
Don't tell the blogger-era girlies — they were all taught to be niche, distinguishable, and aspirational. But that feels dated. Now, to make it on social media, people have to believe you're like them. To like you, they have to feel like they might be like you.
And honestly, if we were to pin this shift down to one person, it would be Emma Chamberlain.
Let's start at the beginning:
There was a time when Tumblr and YouTube ruled the alternative side of the internet. Sure, those days began with scrappy videos (how Justin Bieber got discovered — oh how times have changed), but the landscape quickly evolved to razor-sharp images on expensive DSLRs.
Suddenly, YouTubers were all rich people with professional editing and large teams behind the scenes.
Then, other social media followed suit. Instagram pictures were highly edited and the most successful personalities were celebrities and nepotism babies with picture-perfect lives. Is anyone surprised that we got tired of it?
Then came Emma Chamberlain, who gained an unprecedented following by doing exactly none of that. Emma's unedited vlogs, everyday content, and charming personality made her vlogs impossible to look away from.
"Emma Chamberlain shuns make-up, sometimes skips a shower, and doesn't seem to care if she looks weird or if her camera is poised at an unflattering angle," described an article in The Atlantic, which called her the "most important YouTuber today."
Inevitably, her content gained traction and as she went from the girl next door to another LA vlogger. But her impact can't be overstated. Despite her life changing drastically, her charisma carried through. And her love of fashion — which pioneered the VSCO girl aesthetic — also stayed consistent.
Emma was never a fashion vlogger per-se, but much of her content included thrifting videos and cute yet attainable outfit choices. As her career has progressed, her style has elevated, and fashion has become a major part of her brand.
She is one of the faces of Louis Vuitton, a constant staple at fashion week front rows, and let's not forget — she hosted the Met Gala 2022. It seems only fitting that now she graces the cover of the September issue of Vogue Australia.
\u201cthe evolution of Emma Chamberlain will never cease to amaze me. this girl birthed chaotic imovie vloggers and THE VSCO GIRL MOVEMENT just to denounce it & RAN to sign with Louis fkn Vuitton.\n\nnow she has a mental wellness podcast, a coffee company, and is covering Vogue. a WOMAN.\u201d

— a/o (@a/o) 1660614295
In her cover interview, Emma said that she never expected her career to take off how it did.

"Naturally, I'm a talker," she said.. "But it ended up giving me this special ability to share with random people on the internet."
Now, Emma is an undeniable Gen-Z fashion maverick. She navigates trends by putting her own signature stamp on internet aesthetics. Her stylist told Vogue, "Emma has such a good understanding of who she is. She's very authentic while still being imaginative, which is so exciting as a stylist. We tend to look at [each look] as a character or some distant fantasy version of her."
But this fantasy is not too distant to relate to. Even if she's dressed in head to toe designer and prepping for glamorous events, she still has the authenticity and humility of the girl she was in her Youtube videos. (Only now she's also frequently on Vogue's official YouTube channel, too.)
24 Hours With Emma Chamberlain in Copenhagen | Vogueyoutu.be
Part of what makes her style so compelling is the way she invents and reinvents herself while staying true to what she likes. She's not afraid of an unexpected pairing. Hence, the surprising vitality of her unexpected summer uniform.
For most of us, a "uniform" is a generous way of calling the oft-repeated outfits in our closets. For me, it's jeans and a white tee. For some, it's their formulaic work attire. But Chamberlain, founder of the delicious Chamberlain Coffee, is making a case for the stylish summer uniform. It doesn't have to be boring and ritualistic. It can be whimsical, fun, and dynamic.
Chamberlain's viral outfit formula, as she told listeners on her podcast, consists of three simple but unexpected elements: a maxi skirt, a pair of loafers with scrunched-up socks, and a basic tank top.
Many of us have these elements in out closets, but I would never think to combine them. Yet, Emma wore this formula all through her recent Euro Summer, and I found myself saving her Instagram photos religiously.
Deceptively simple yet irresistibly chic — this describes both Emma herself and her now-viral outfit formula that is the perfect transition between summer and fall.
Want to elevate your daily uniform? Get the look with effortless but effective pieces from Everlane, the place for the best basics. This formula will make you seem like the coolest person in the room:
All products featured are independently selected by our editors. Things you buy through our links may earn us a commission.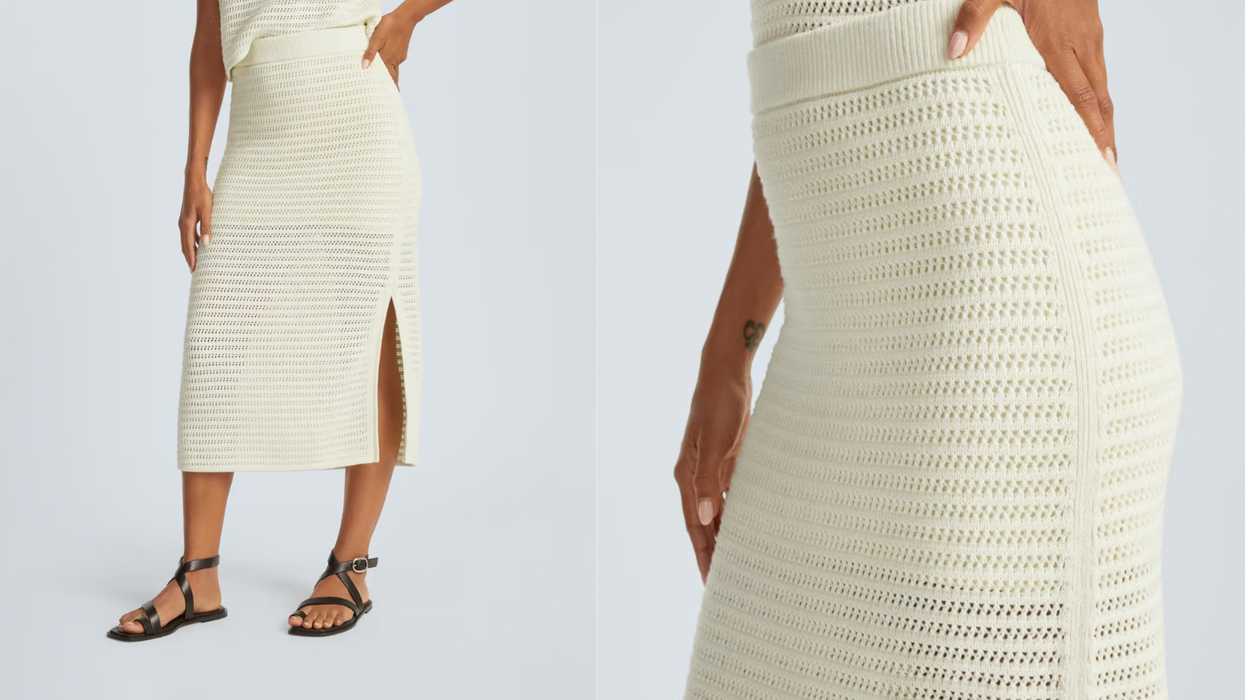 via Everlane
It's still summer! Dress up the vacation aesthetic with this Crochet Knit Skirt with a partial lining, so you can wear it as a coverup or let it fly solo. This will feel right at home at the beach or traipsing through cobbled city streets. Light enough that it doesn't feel like pants, chic enough to wear out at night.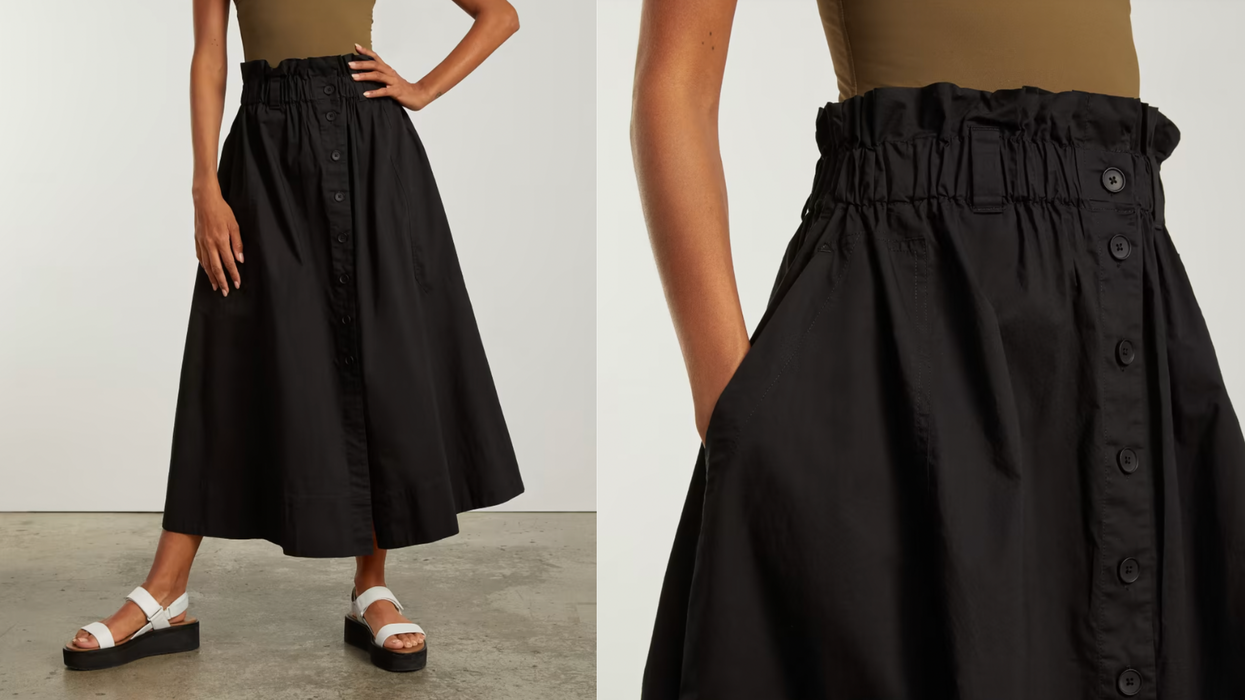 via Everlane
Buttoned up doesn't mean boring! This tailored skirt is the perfect contrast to a breezy, casual tank. Think juxtaposition! And it's begging to be paired with some loafers. Thank me later.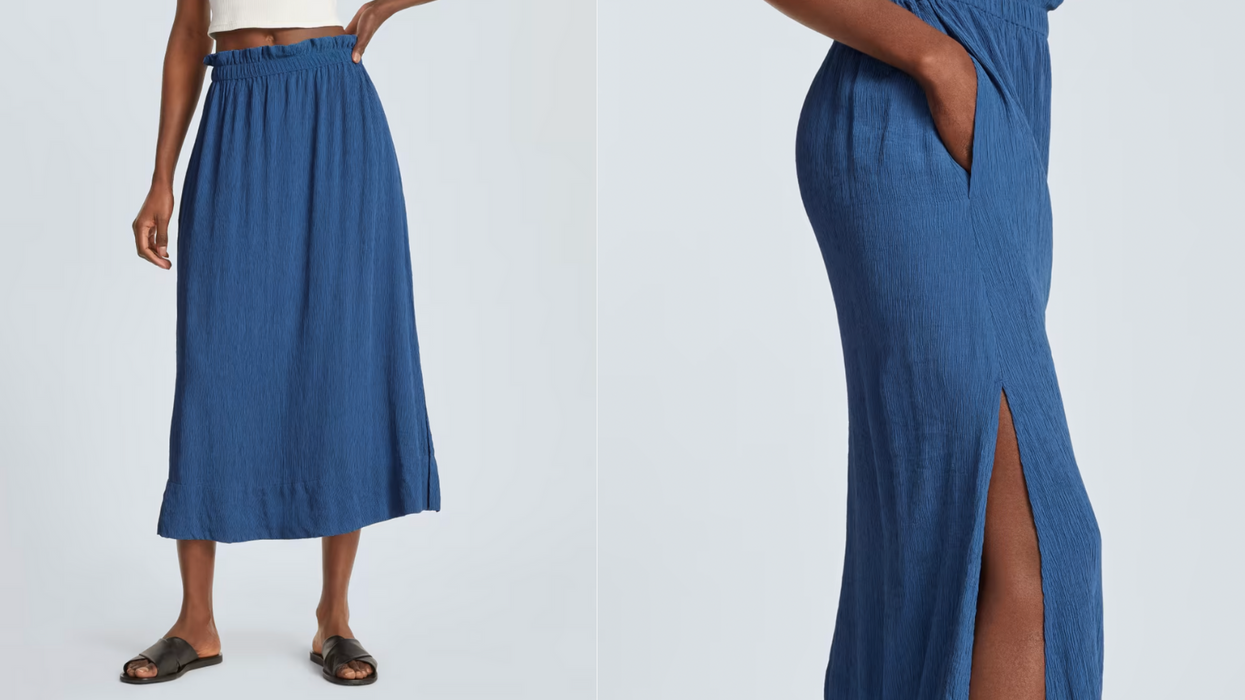 via Everlane
This is the perfect, easy skirt for a casual, everyday look that will make you look chic no matter how little effort you actually put into your look. The elastic waist features a pull-on ruffled waistband and two side slits for breathability.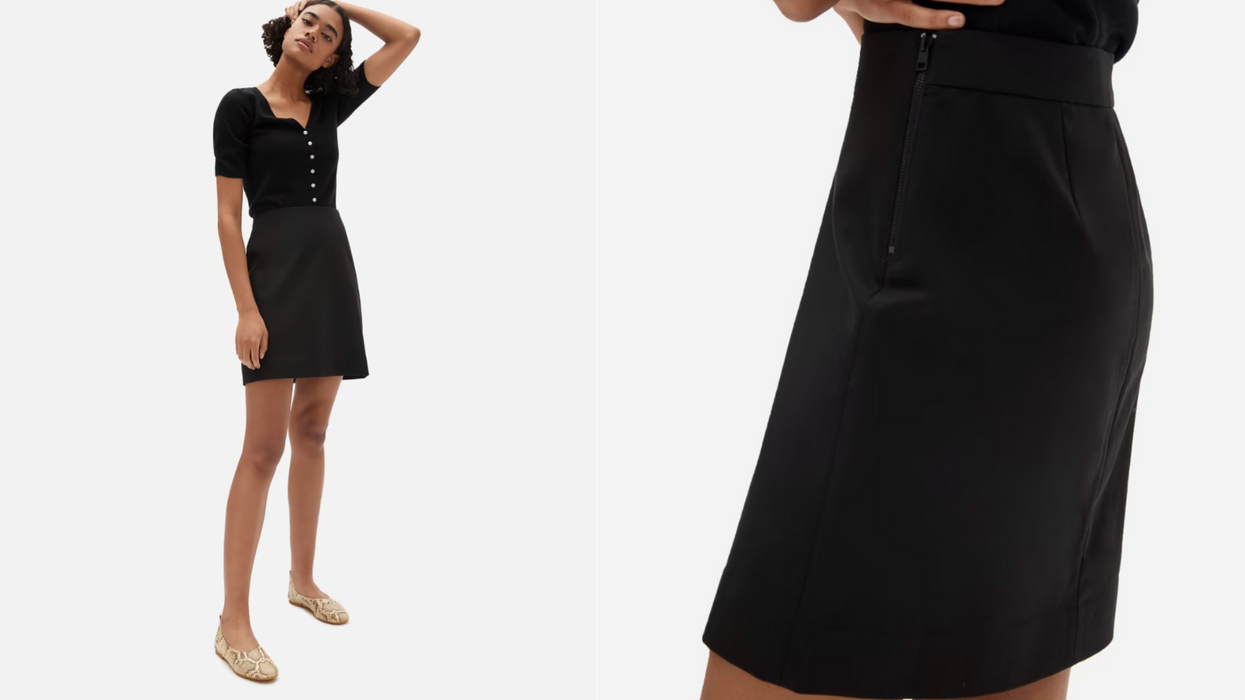 via Everlane
Maxi skirt not for you? Go for something shorter but still put together with this structured midi/mini skirt. Make your own rules. Emma would want it that way. Business meets casual.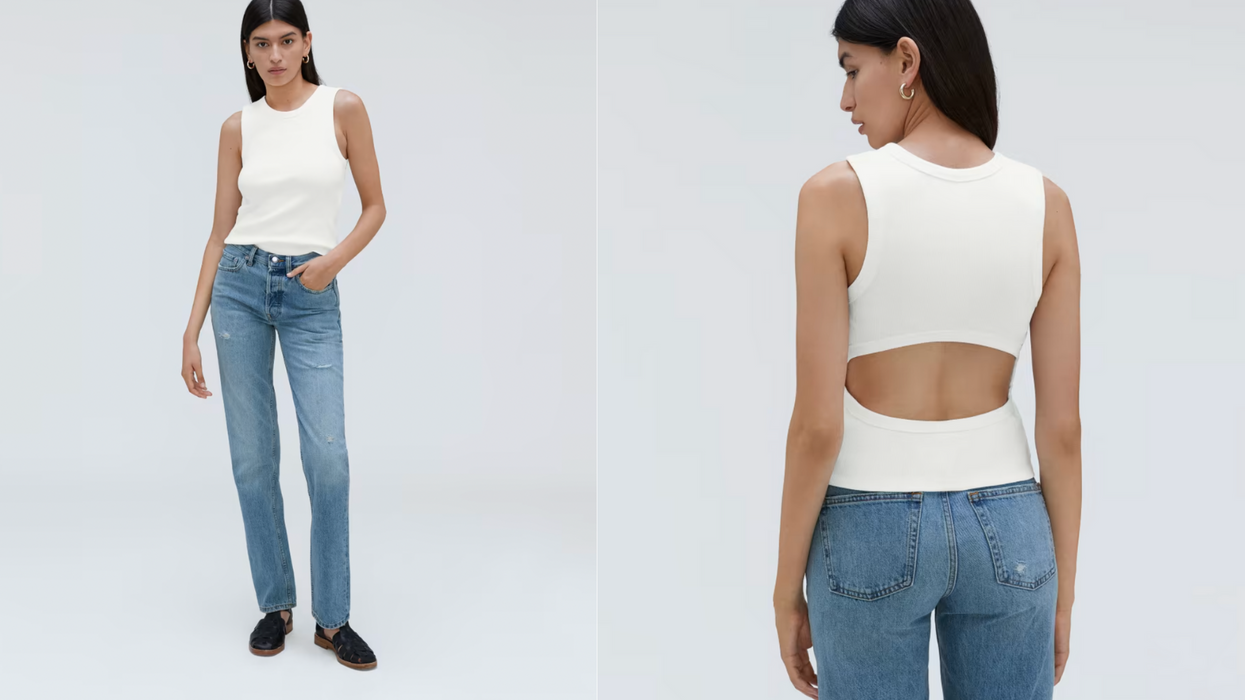 via Everlane
This is the essential tank to add to your wardrobe. It's a borrowed-from-the-boys silhouette with more precise tailoring and clean lines for an androgynous look. It's like taking your favorite tank and adding cute side cutouts and an open-back style. Its textured, fine-rib fabric is made from organic cotton with a touch of elastane for that flattering slim-fit silhouette.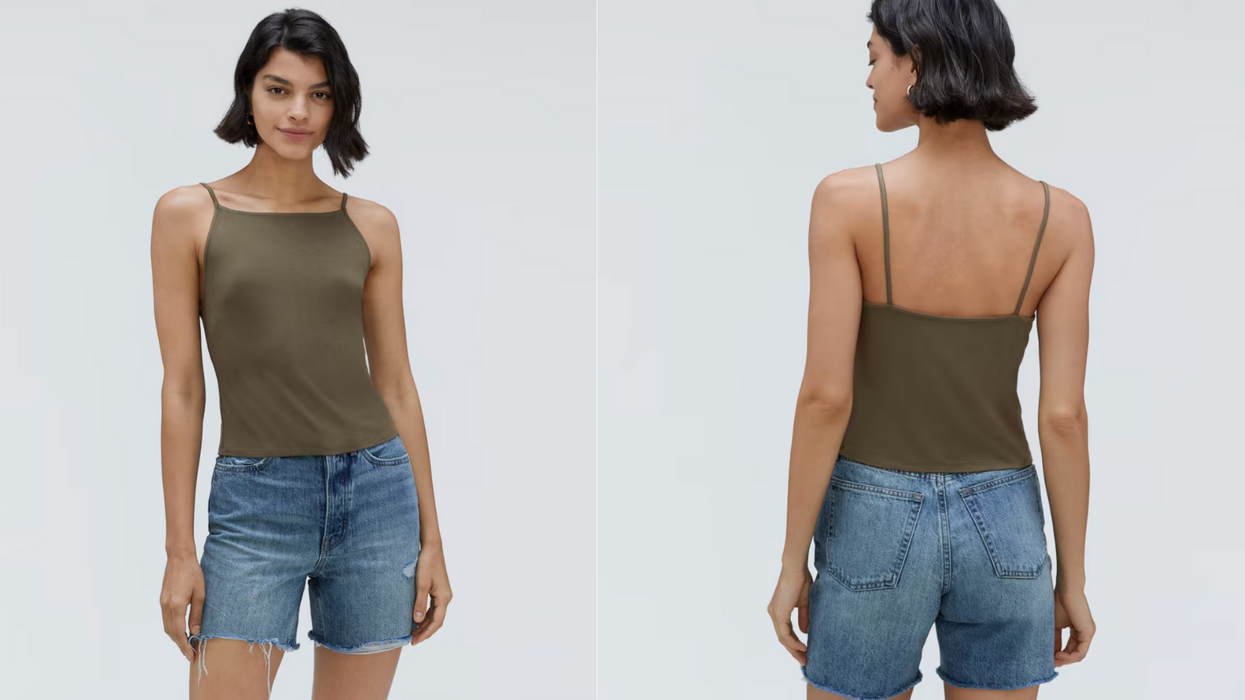 via Everlane
This 90's inspired silhouette is casual but put together. The square-neck cut is simple but chic, making it the perfect pairing for your Emma-inspired outfit. A classic basic to have in your wardrobe year round.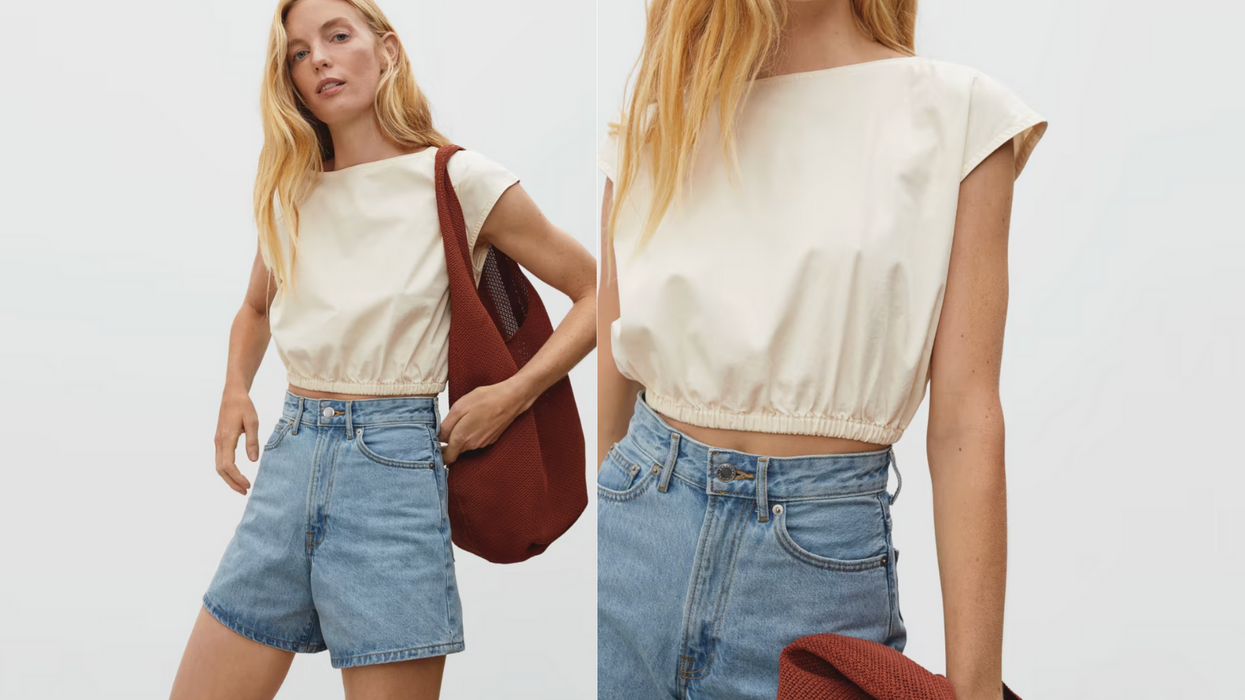 via Everlane
The Bubble Top features a flattering boat neckline, cap sleeves, a back button closure, and a cropped, rounded fit with an elasticized hem. Plus, it's made of lightweight organic cotton with a touch of stretch, which makes it extra breathable and ideal for warm-weather days.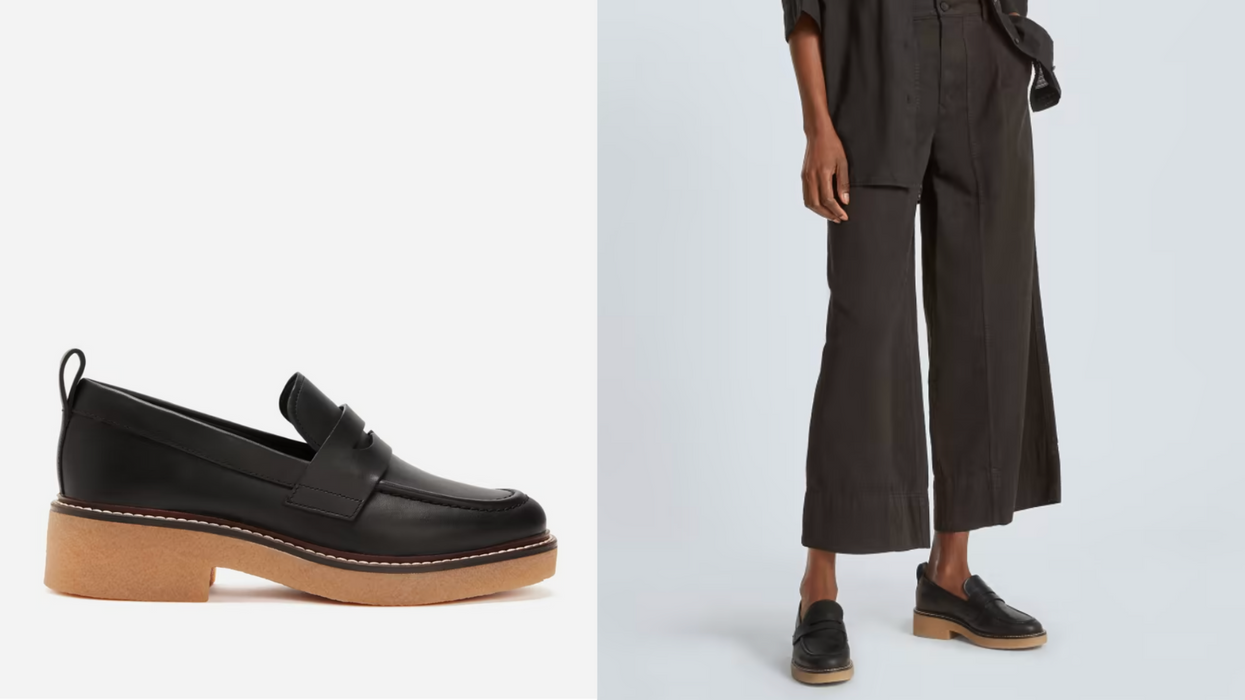 via Everlane
The perfect loafer is here. Choose your fighter: black or white. Either way, your outfit recipe is not complete without this elevated classic. The slightly chunky style makes it feel modern, but the considered design makes me sure they're timeless. A classic. One of the best loafers out there — and at an affordable price!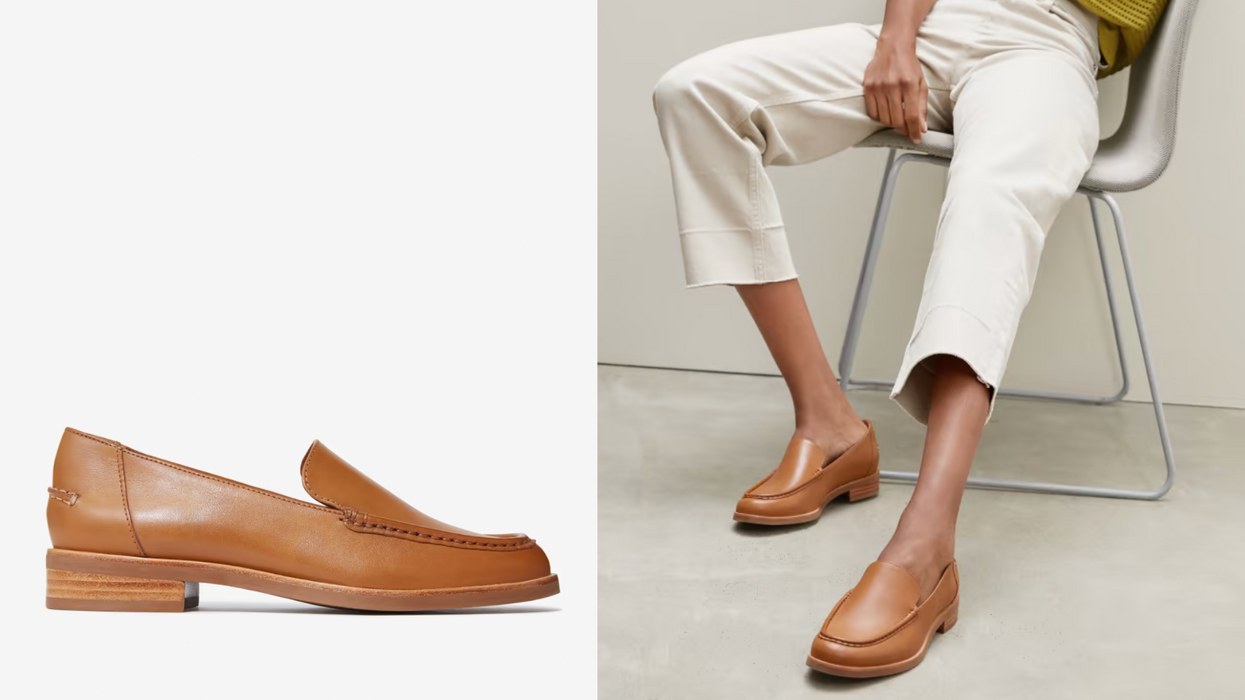 via Everlane
For a more understated take on the loafer style, this neutral colorway of the Modern Loafer will replace your everyday shoe. Your feet will beg to be cradled in this comfortable but stylish staple. You'll look put-together even if you're running out the bodega. And that's the power of a loafer.