Since its inception over 120 years ago, brunch has been gaining popularity among the American public. The practice first began among the wealthy and the practice soon trickled down to the lower economic classes. Now, there are entire restaurants centered around the idea of the pre-midday meal. Looking for a good spot? Here are the top three spots in five big cities around the country.
New York City
1. Sunday in Brooklyn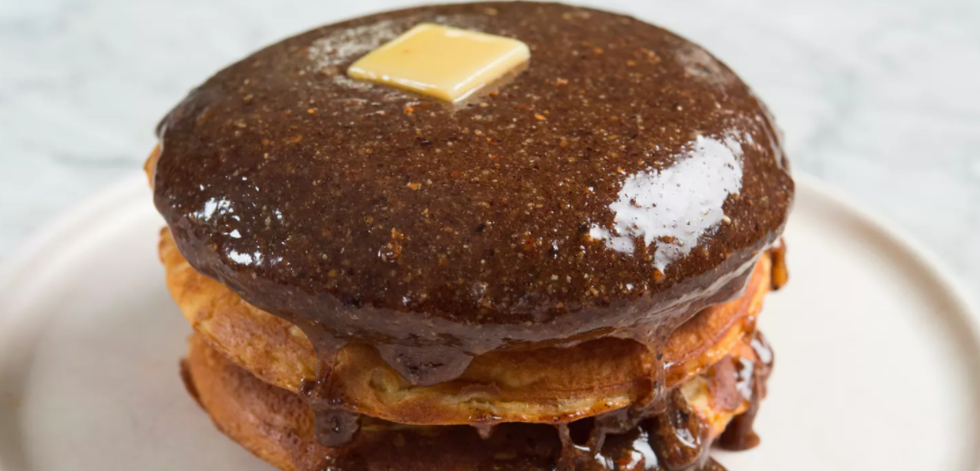 Sunday In Brooklyn
Want some pancakes? This classic breakfast meal is Sunday in Brooklyn's specialty. You'll get a fluffy, fat stack covered in hand-whisked chocolate syrup when you order them. You can also start off your meal with some honey-butter or cinnamon-sugar biscuits. There is a three-hour wait on a typical day, but it's worth it to dive into that signature dish.

2. Brunswick Café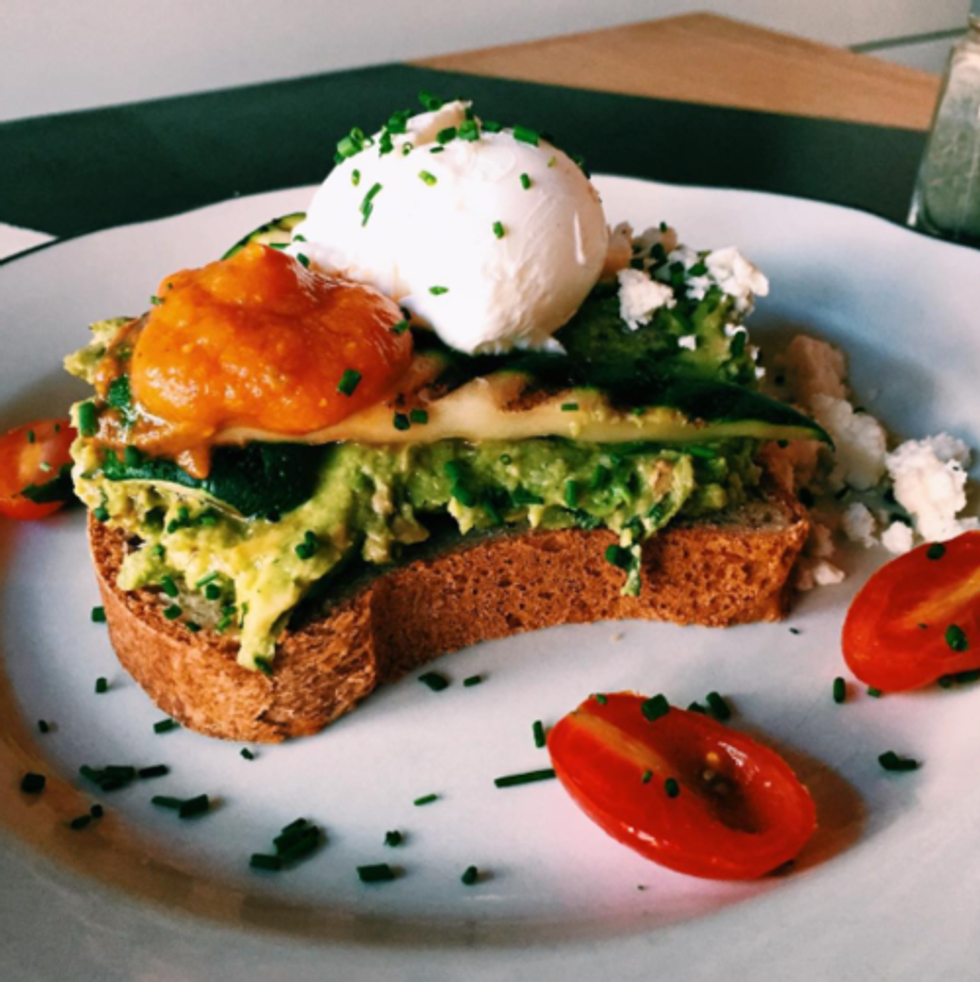 Brunswick Café
Just off of Prospect Park, Brunswick Cafe offers the perfect relaxed atmosphere for the party of one. The main front side of this cafe is primarily a to-go coffee and pastry counter. But the heated back patio provides plenty of natural light to read or work by. The staff will gladly leave you to enjoy your book even during peak times. And the menu is impressive, including the Cheddar chive biscuit egg sandwich.
3. Ess-A-Bagel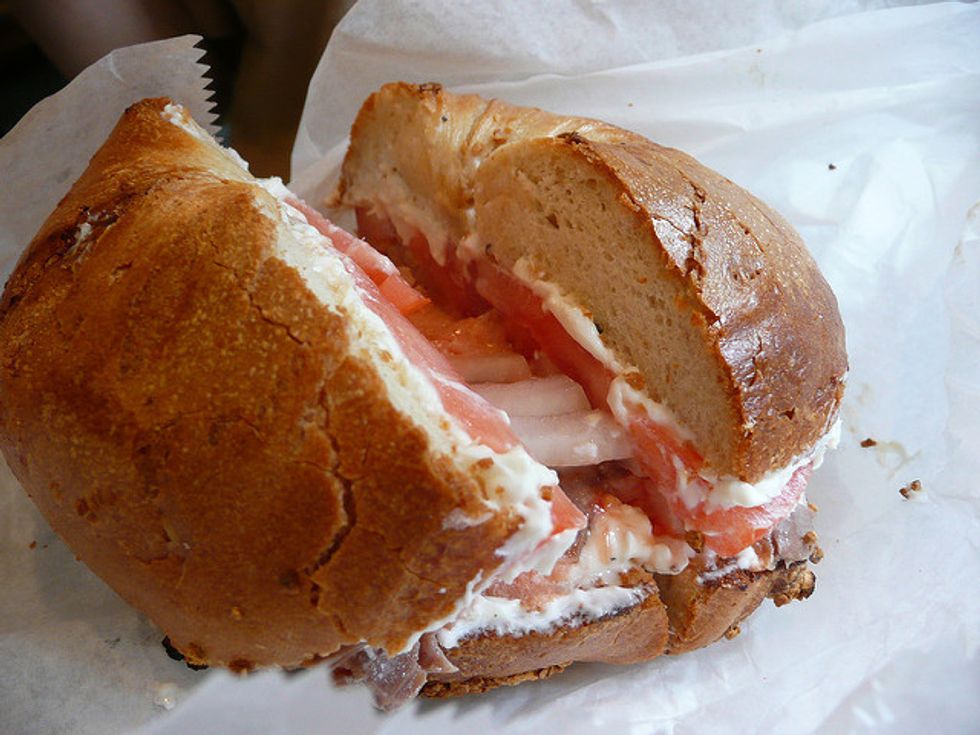 Angela N./Flickr
Want a quick bite or on a budget? Enjoy a hearty mid-morning meal with Ess-A-Bagel. Most New Yorkers appreciate a quality bagel and this place does not disappoint. You'll find everything from the classics to avant garden flavor pairings here. And for a fraction of the cost of a traditional sit-down brunch.

New Orleans
1. Cavan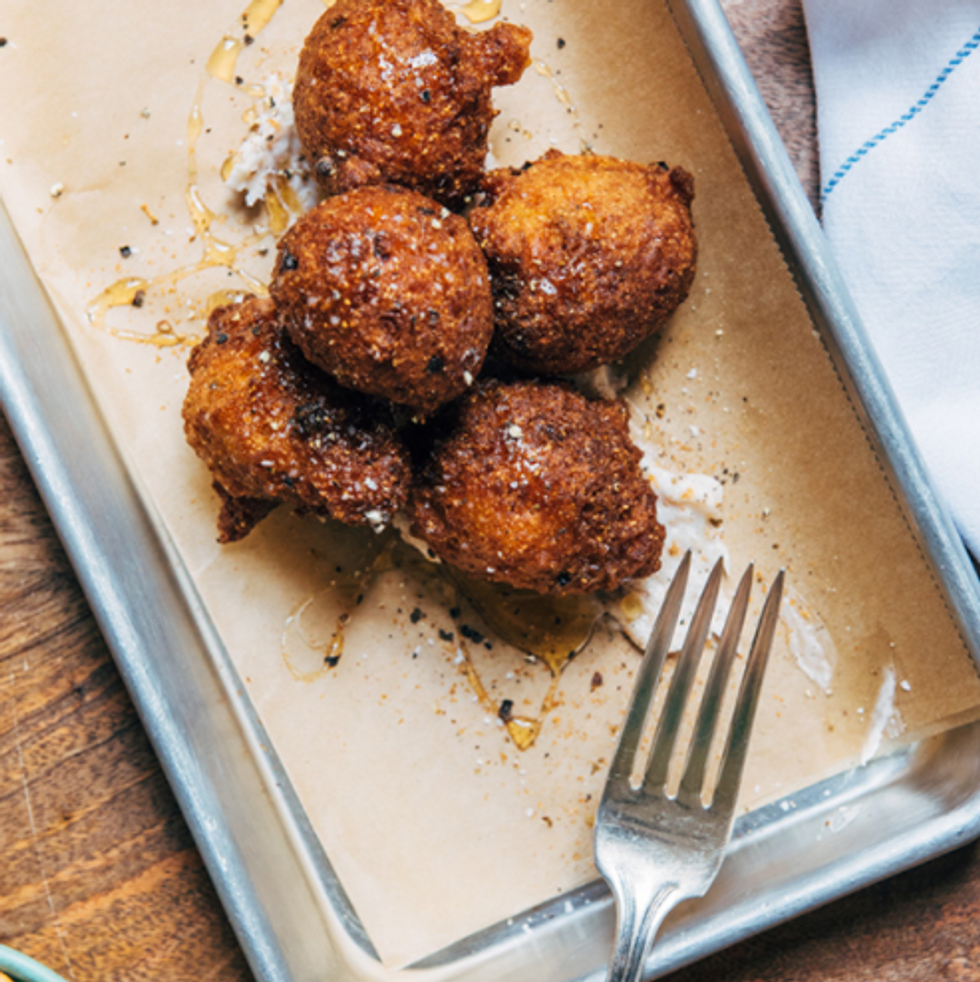 Cavan
Visit a decorated 1800s mansion on Magazine Street for brunch at Cavan. The menu includes blackened redfish and crawfish bake as well as an Andouille croque madame. You can also order fried oysters as a side dish. Brunch is served Fridays, Saturdays, and Sundays starting at 10:30 a.m.

2. Café Degas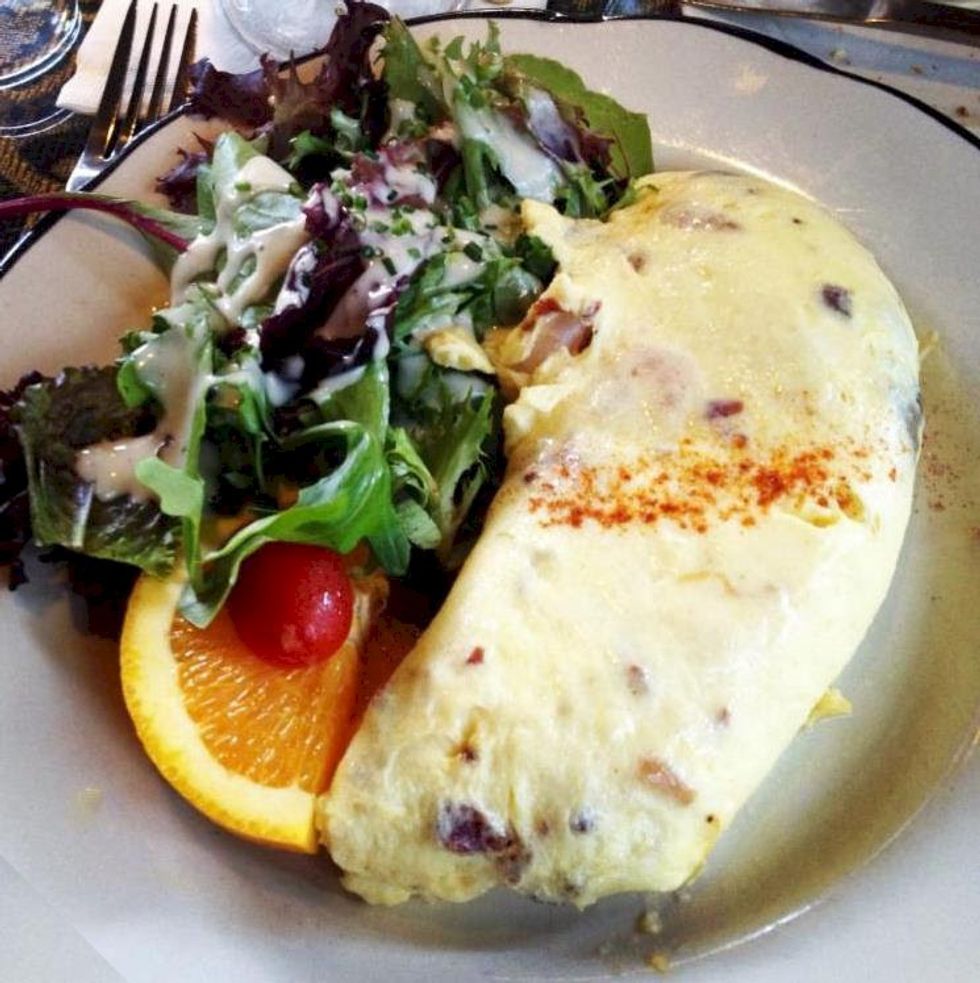 Café Degas
This cafe is named after the 19th century French impressionist Edgar Degas, who lived nearby in the Creole district. Cafe Degas makes eating outdoors as easy and comfortable as indoor dining. The menu consists of classic French fare and a touch of Creole.

3. Spotted Cat - Food & Spirits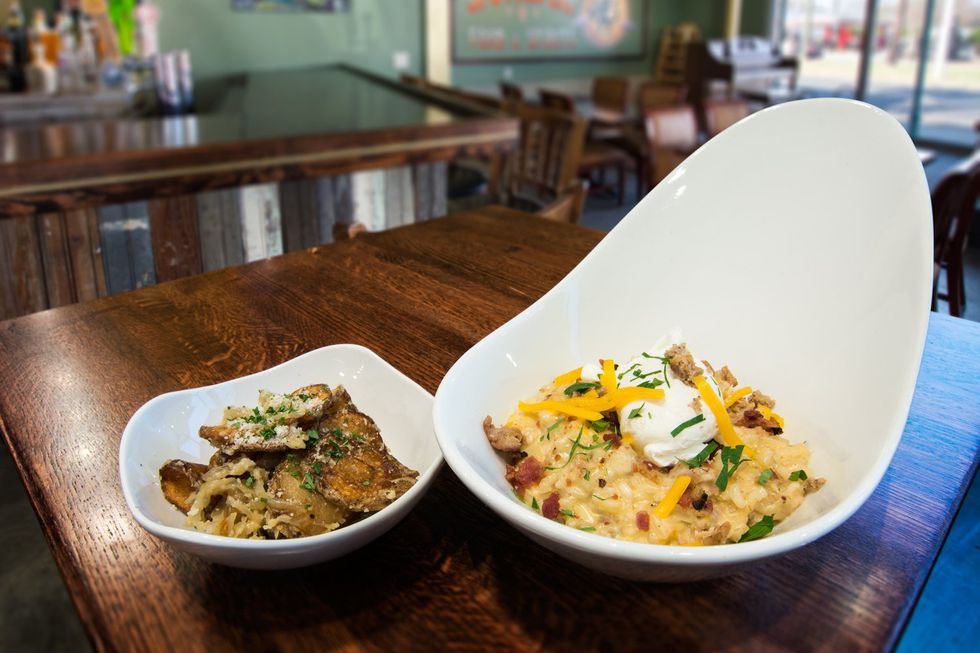 Spotted Cat Food & Spirits
This is where the locals brunch. Spotted Cat Food & Spirits is family-friendly and serves breakfast all day long. On the weekends, never expect two brunches to be the same. The menu constantly rotates, but regulars include arancini and maple bacon pop tarts. Brunch is served Saturdays and Sundays from 9 a.m. to 3 p.m.

Austin
1. Searsucker
Searsucker offers brunch classics with a twist. Breakfast classics in Texas like migas are served with a short rib. There's also biscuits with duck fat gravy. Kick off the meal with a daytime cocktail, including mimosas. And then dive into these delicious twists.

2. Tacos and Tequila
Love brunch and buffets? Tacos and Tequila is your answer. For just $22, you get an all-you-can-eat buffet, including two mimosas. But this buffet isn't food just sitting out. The restaurant as a number of made-to-order chef stations. Expect a carving station, an omelet bar, classic migas, eggs benedict, and the establishment's famous street tacos.

3. 24 Diner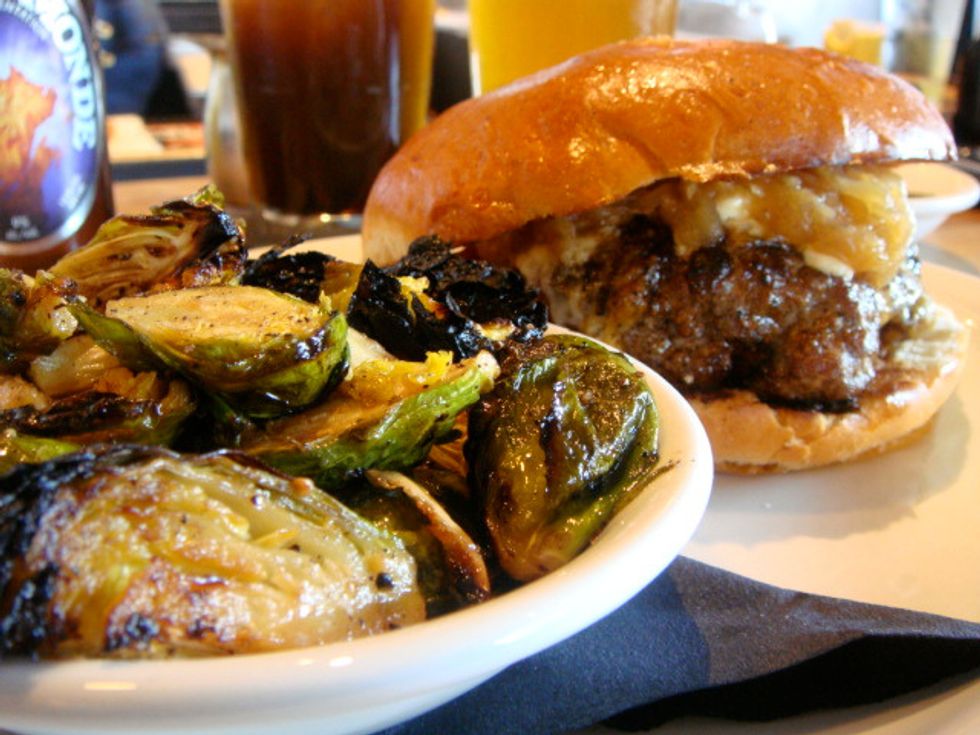 Emily C/Flickr
This diner is actually open for 24 hours a day. So 24 Diner will be there no matter when you want to satisfy your brunch craving. The menu is filled with casual comfort food. Their most famous dish is chicken and waffles served with brown sugar butter. But they also serve plenty of heartwarming classics.

Portland
1. Imperial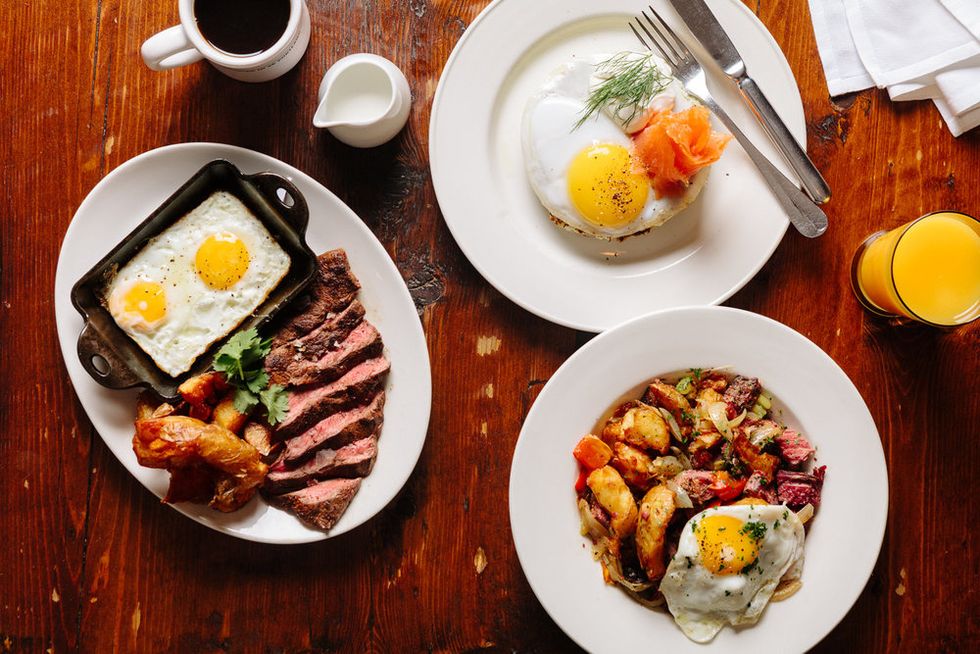 Imperial
This restaurant has received attention from its newly-promoted chef Doug Adams, who was one of the stand out stars on Top Chef: Boston. Imperial hosts his signature moist-meets-crunchy fried chicken with Texas-size watermelon chunks, pickled onions, jalapeños, roof-top honey, and barrel-aged hot sauce.

2. AND Café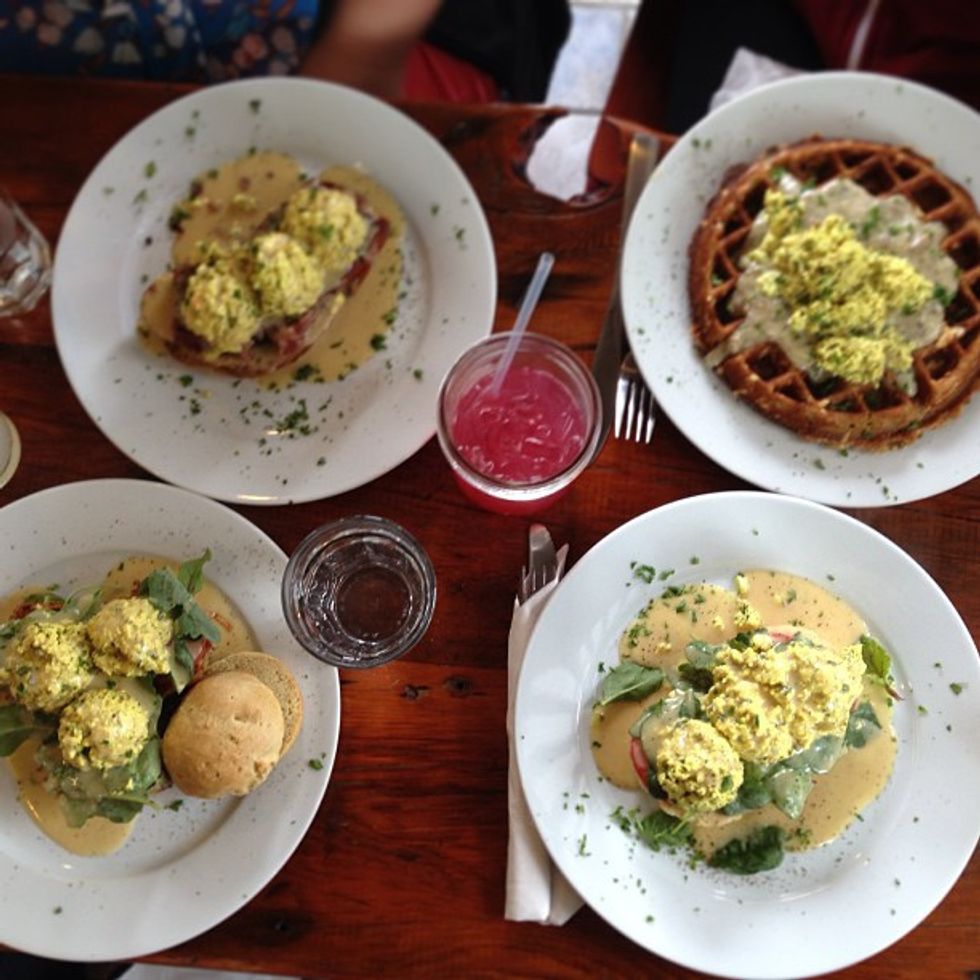 Stephanie/AND Café
AND Café specializes in vegan and gluten-free brunch menus, but their meals are just as savory as any other. The Feast Waffle is a speciality stuffed with soy sausage, potation and non-diary mozzarella and then smothered in rich, creamy mushroom-dill gravy. You don't have to be vegan or gluten-free to enjoy these rich palates.

3. James John Café
James John Café stands out with its unique blend of seasonal ingredients, house-cured meats and house-baked goods. All three come together to create a satisfying breakfast of Canadian bacon, egg, and cheese biscuits. Brunch is served Wednesday through Sunday between 10 a.m. and 2 p.m. Perfect if you want to have brunch outside of the weekend.

Los Angeles
1. M.B. Post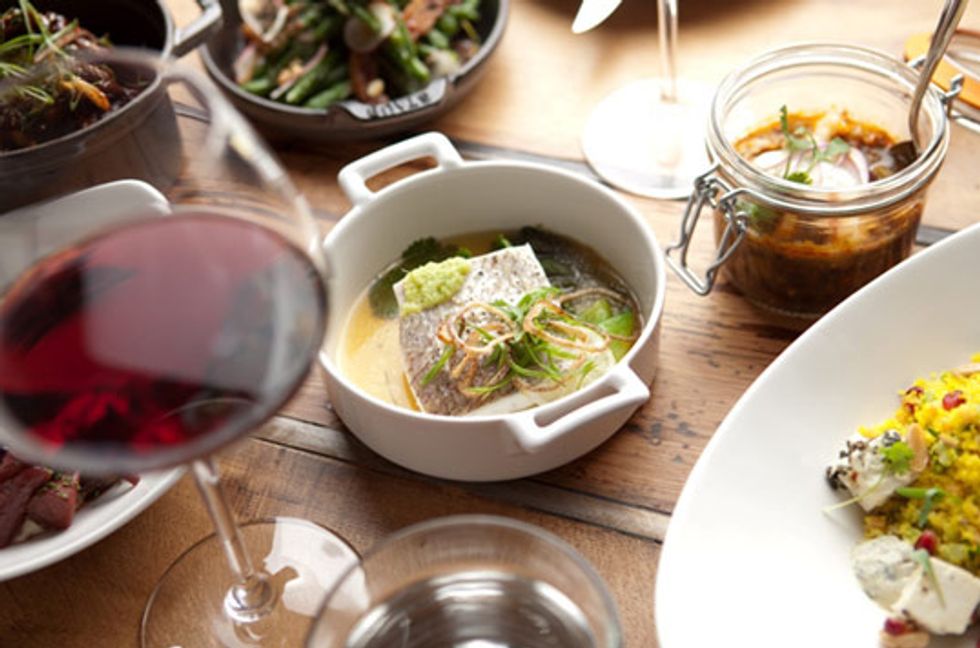 M.B. Post
This brunch spot has seasonal menus, but the bacon cheddar buttermilk biscuits never leave. M.B. Post often plays throwback '90s tracks. Most dishes are easily shareable, which might lead to nearby tables trying out each other's meals.

2. République
On the weekends, République usually has a line after 9:30 a.m. While waiting, you can order from the pastry case, which hosts piles of thick cookies, and flaky pastries and tarts. Once you're seated, you'll be able to enjoy bowls of shakshouka and kimchi fried rice. This is a sophisticated restaurant for a high-class experience.

3. Gracias Madre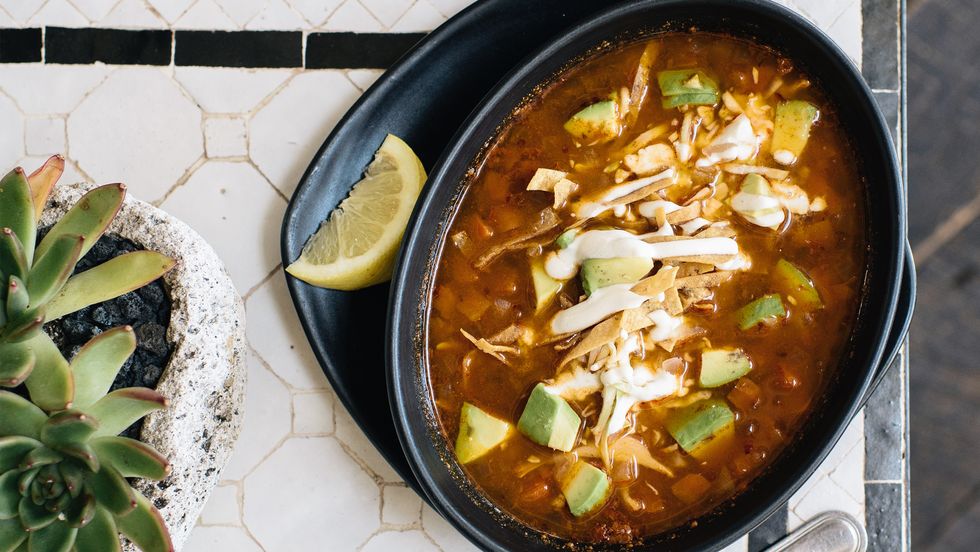 Gracias Madre
Gracias Madre specializes in vegan fare. If you had any reservations about this diet, all of them will be gone after you eat here. Their biscuits with gravy or chimichangas will put your doubts to rest. They also serve Mexican-style mimosas.