Humans love the coasts; the first civilizations were built along them, and along the rivers and lakes that flow into them. Humans do not love the coasts enough to protect them. Plastic waste washes up on beaches around the world, traveling from one continent to another and overwhelming whatever small group of people are responsible for cleaning it up. On coasts where there are no people, it collects. This is not the worst case scenario for everyone's favorite coastlines. The worst case scenario is extreme flooding (ask Miami Beach) followed by, according to most models, submersion.
What happens to a resort town when the beach suddenly moves a hundred yards inland? What happens when the waters move in on an island town where people struggle for food rather than with a greasy bottle of sunscreen? What happens when the subway tunnels of Manhattan flood beyond the pumps' capacities and the waters creep up to FDR Drive and the Westside Highway?
One inevitable consequence: the people on the coasts will have to crowd inland and the people living inland will not be happy about it.
Whether you believe that humans are responsible or not (we are), the waters are, undoubtedly, rising and with them, the future costs of flood defense and repairs. Famous beaches and coastlines could disappear. Tourism and farming economies in many coastal areas will suffer. Look at it a different way: the homes of millions of people—even entire countries—are in danger of rising sea levels. These are some of the stunning, important and delicate places at risk of disappearing.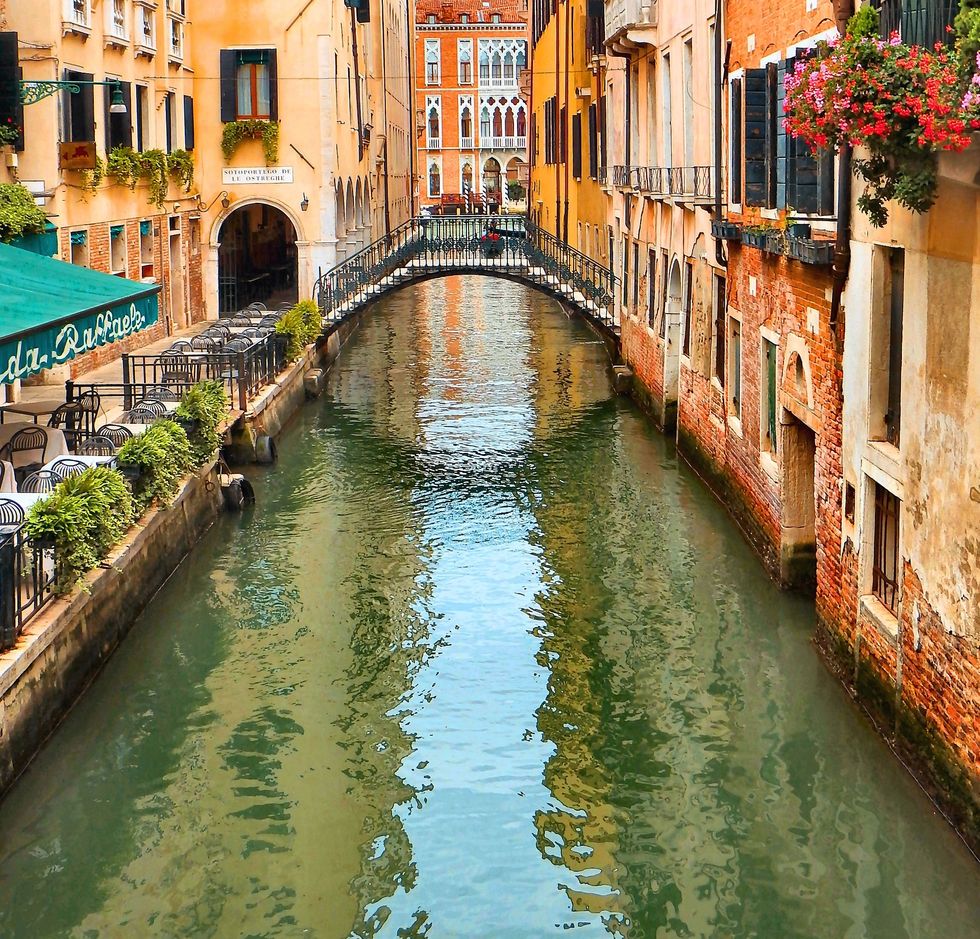 Venice, Italy
Venice

Venice—Italy's romantic, legendary, literary, beautiful floating city—is sinking. Flooding has been a regular, fairly manageable problem for the city for decades but it is becoming worse due the rising water under and around Venice. According to city measurements, the Adriatic Sea and the Venice Lagoon have risen 5.5 inches since 1900. They will continue to rise, and more quickly, as global water levels rise. A city that has lost nearly two thirds of its full-time residents (as tourists sweep in as quickly as the waters) in a matter of decades risks losing more as its buildings sink and their foundations erode.
Venice is working on a system of hinged walls, called the Mose Project, that can be raised from the sea floor during floods to block the high waters from reaching the city. The system is unprecedented and officials hope it will work. Final cost estimates are now $5-6 billion. There are currently no alternatives. Visit Venice (just don't take a cruise) and, while you're there, spend money in the city—support its economy so that it can continue its survival efforts.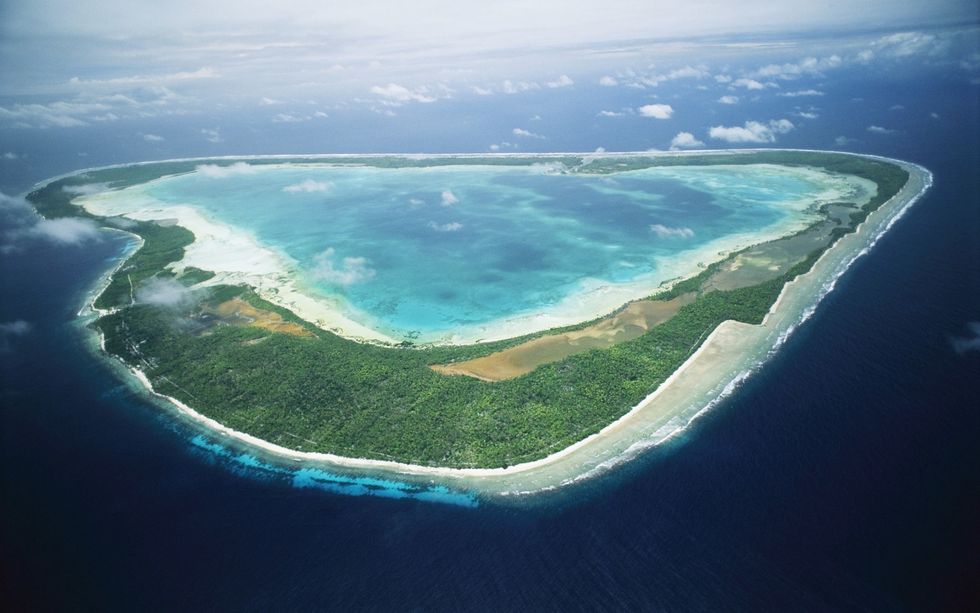 Kiribati (Charly W. Karl)
Kiribati
In the central Pacific Ocean, Kiribati is a country of just under 110,000 people that sits on 33 coral atolls). The biggest of which, South Tarawa, has a population density comparable to Tokyo. These atolls are low-lying and face extreme flooding from even small rises in ocean levels.
The president of these beautiful, Pacific Islands, Anote Tong, fears total "uninhabitability." He hopes to focus flood defense efforts on at least one island but acknowledges the impossibility of the task ahead. In 2014, his government bought five thousand acres in Fiji to give to the citizens of Kiribati who will be displaced by water in the future. Fly or float to the Kiribati islands and meet the residents of this Pacific island nation.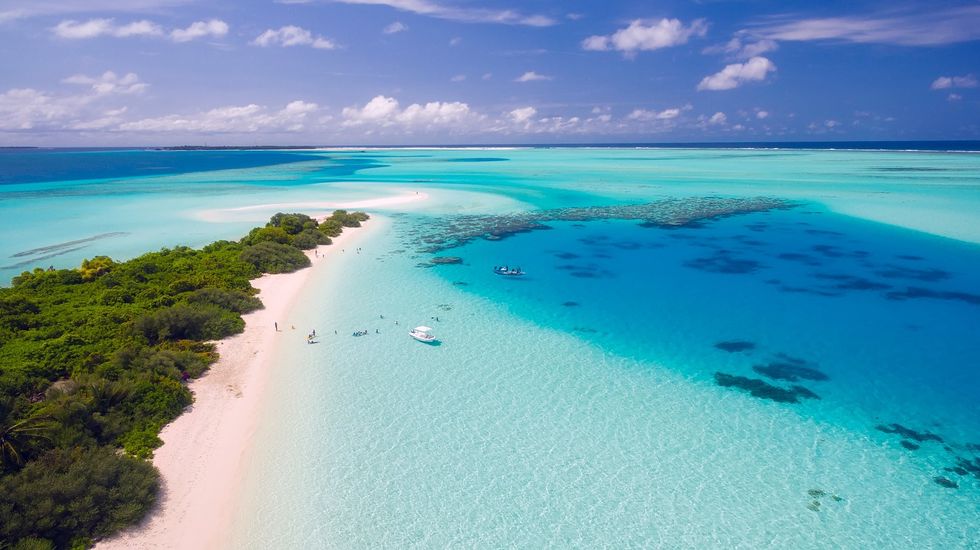 Maldive Islands
Maldive Islands
The Maldives, an archipelago spanning one thousand kilometers in the Indian Ocean, is the lowest-lying country in the world. Like Kiribati, the islands are made up of coral reefs and face immediate threats in addition to looming flooding. In addition to raising ocean levels around the world—the long-term, extreme danger for the islands—the changing climate has warmed the oceans and acidified them.
Earth's oceans absorb over 90% of the increase in the planet's heat. Warmer water forces algae away from the coral, causing bleaching events that, if too severe or frequent, could kill the coral. This would literally undermine atoll countries like Kiribati and the Maldives. In 2008, the president of the Maldives announced that he was in talks with countries such as Sri Lanka and India to buy land for the 300,000 Maldives citizens who could be forced from their islands by flooding. Next time you're planning an island escape, check out the resorts on the Maldives.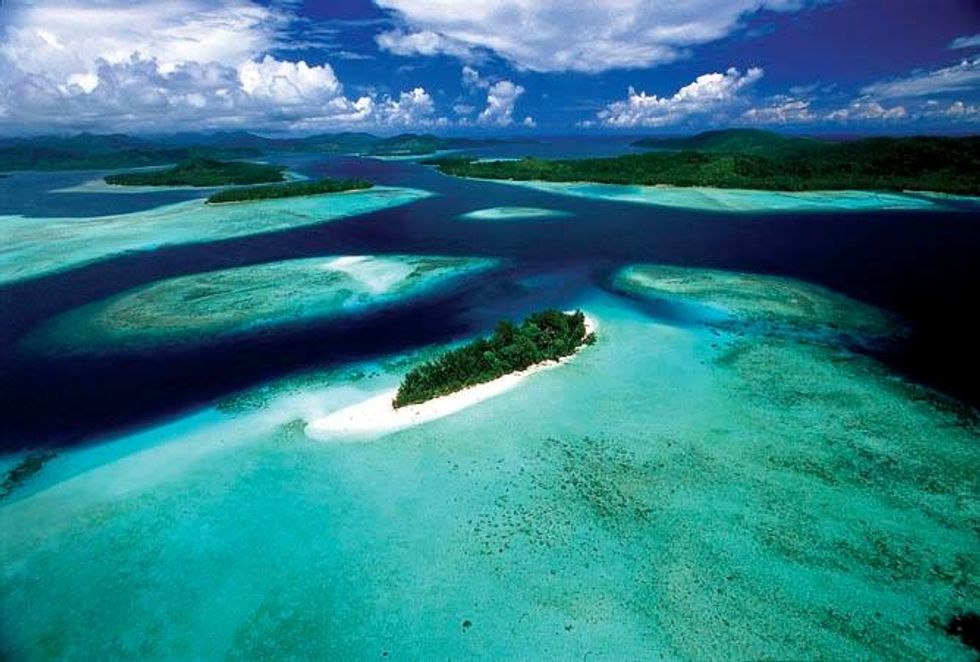 Solomon Islands (Facebook)
Solomon Islands
Northeast of Australia, another chain of atolls, the Solomon Islands, has already begun to disappear beneath the rising Pacific. The Sydney Morning Herald says its capital, Taro Island, could become "the first provincial capital in the world to be abandoned due to climate change." The island briefly disappeared during a tsunami in 2007, when 52 people died because there was no higher land to which to evacuate. Researchers have already recorded five Solomon Islands that have drowned completely and six more that are suffering extreme erosion. Their study showed that the rate of sea level rise in this area is three times higher than average. Visit the islands and learn more about how to help.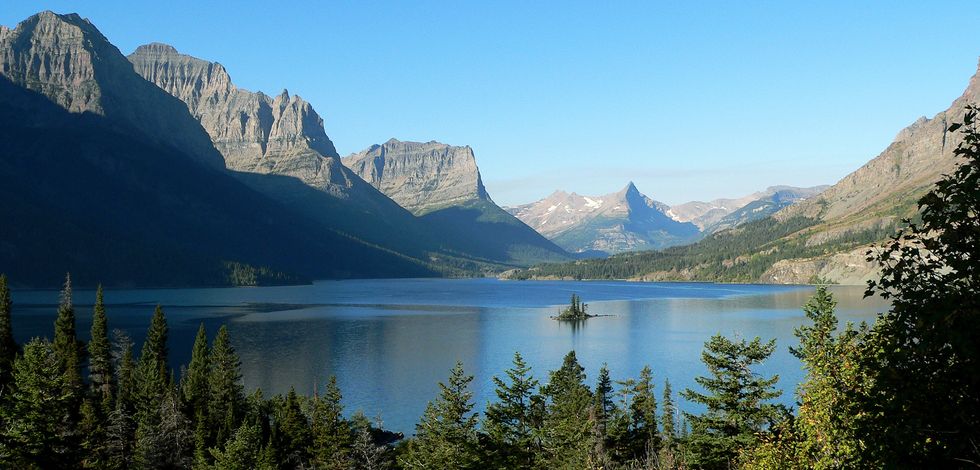 St. Mary Lake
Glacier National Park
Of the 150 ice sheets that, in the early 1900s, covered the mountains that make up Glacier National Park in Montana, less than 30 remain. On average, the glaciers in the park have been reduced by 39% in the past 50 years.
Not only do disappearing glaciers mean cosmetic changes for the national park named after them, but also a changing water supply. While populations continue to grow, the supply of fresh water usually stored by the glaciers is melting and struggling to refreeze in the way the ecosystem is used to. Fish and other animals that depend on cold streams and snow-covered forests will have to abandon the area and move increasingly northward. In 2012, 2 million tourists to Glacier National Park contributed $172 million to Montana's economy. All of that could change with the changing park ecosystem. Explore the park to learn about how to preserve it for the future.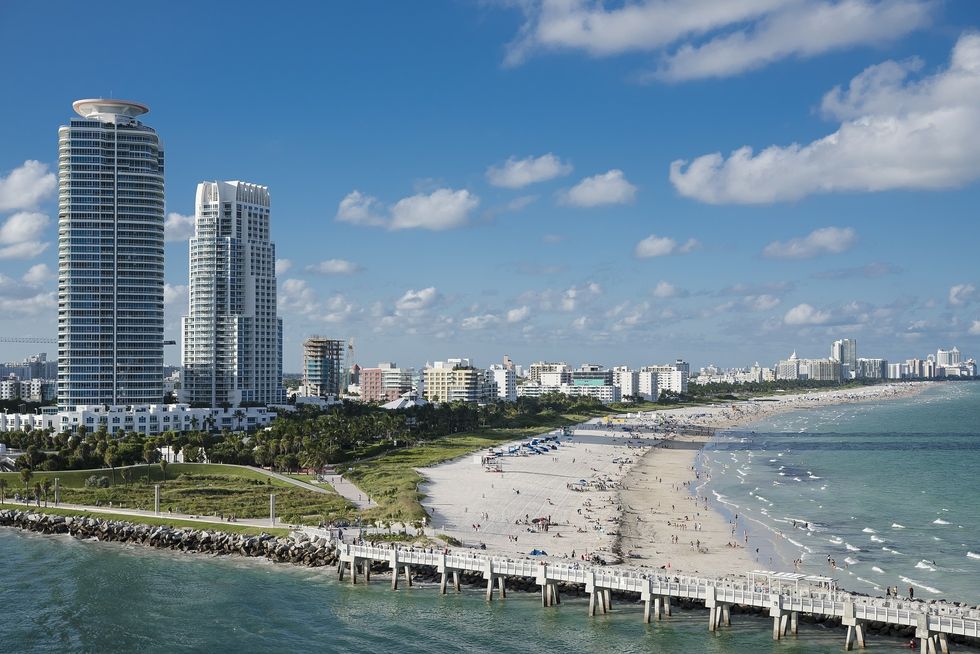 Miami Beach
U.S. coastal cities
Some of the biggest urban travel destinations in the U.S. are also some of the country's largest population centers. Manhattan, Southern Florida and other coastal cities contain millions of residents whose communities and homes will be threatened by rising waters. Hurricane Sandy demonstrated the crippling effects of severe storm flooding in New York, New Jersey and the surrounding areas. Sandy-sized storms ($75 billion in damage) have been and will continue to occur more and more often, according to a sediment study in PNAS.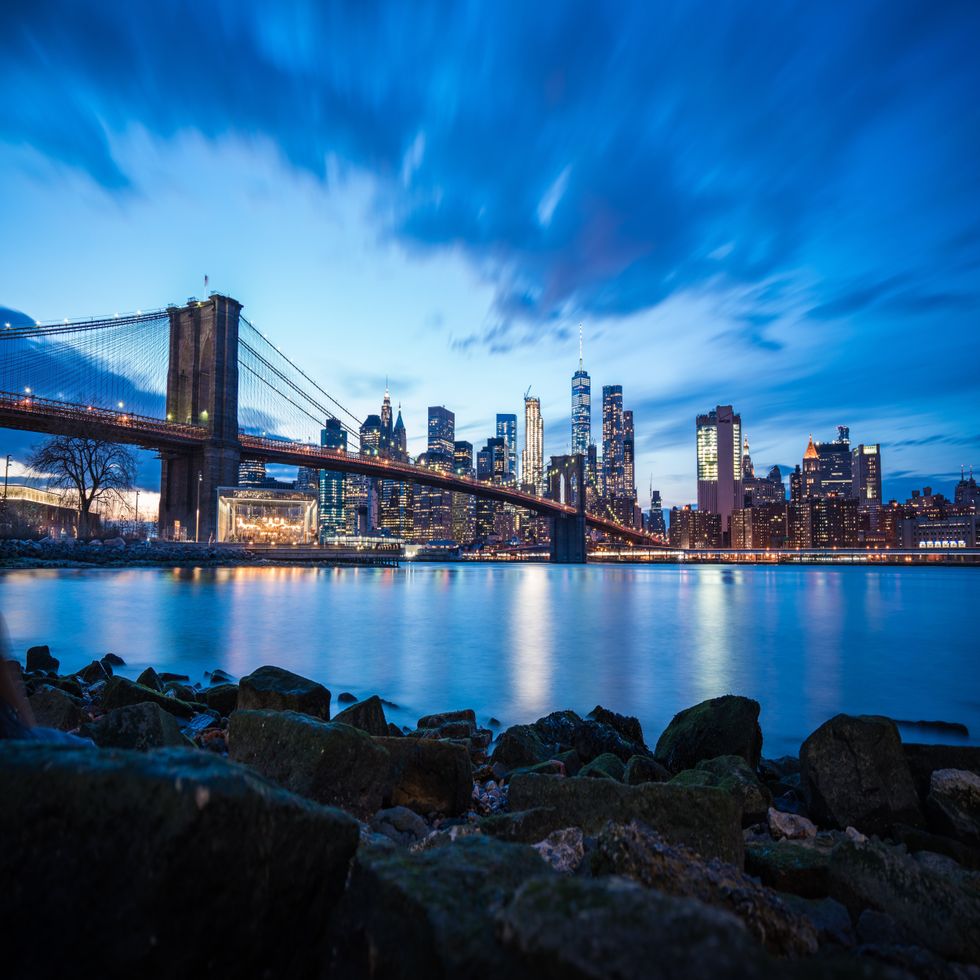 East River, New York (Jared Verdi)
According to the projected 6-foot sea level change possible by 2100, New York, Queens, Kings, Nassau and Suffolk counties (including and surrounding Manhattan) are at severe risk for flooding or worse. This area includes hundreds of thousands of people who could be displaced. It also spells danger for the vast subway system beneath the boroughs. Beneath one station in Brooklyn, 650 gallons of water per minute pour from the bedrock.
Alan Weisman details the potential for catastrophe in his excellent book, The World Without Us: "'When this pump facility shuts down,' says [Paul] Schuber, 'in half an hour water reaches a level where trains can't pass anymore.'" Without the constant attention of hundreds of pumps throughout the city's subway system, flooding would be immediate and insurmountable, today. This will only get more dangerous.
Southern Florida also faces immense danger. In Monroe County, which includes the Florida Keys, 83.1% of its residents could be at risk. You can use the interactive Time map to explore the potential effects of climate change in your area.
This is not an East Coast problem; as many as 13.1 million people face danger along U.S. coastlines. A report by the NOAA and USGS warns that "all U.S. coasts are highly vulnerable to the effects of climate change such as sea-level rise, erosion, storms and flooding."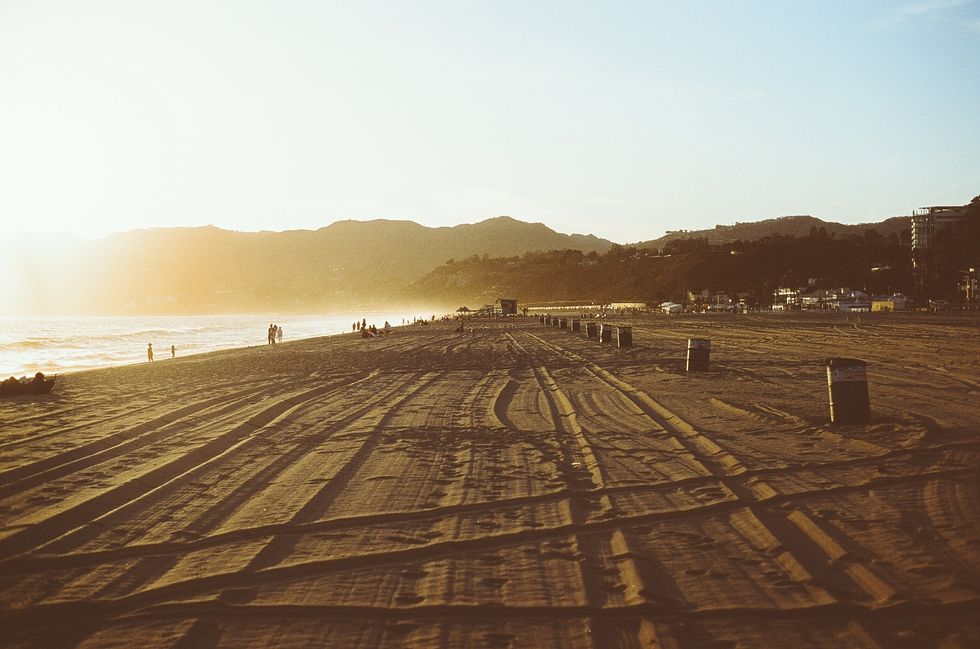 Miami Beach
Cambridge, Massachusetts and Oakland, California are two more of the 670 coastal U.S. communities in danger of flooding. While local and federal politicians dance around the topic as if they fear some curse on their descendants (which their own political quarrels might, in the end, produce), some areas have already begun preparations for the inevitable. Since 2014, Miami Beach has been implementing a $400+ million electric pump system and raising its roads to save its picturesque residences and beaches.
Vacation cities and cultural centers around the world will be looking for solutions to the problems of rising waters. The futures of these islands, countries, cities and communities are not guaranteed. If you're the type of person who has an elaborate bucket list, it's time to start revising. Suddenly, some of your destinations might be places to see before they're gone. So go, see them, explore and learn, and, in the meantime, do whatever you can to help them survive.