When you look down at this square you might notice how it's different from other sites. Something down there is moving? No, actually a lot of things are moving! You have stumbled upon the Torre Argentina Cat Sanctuary! A no-kill shelter hiding in plain sight, you can see hundreds of cats amongst the ancient ruins.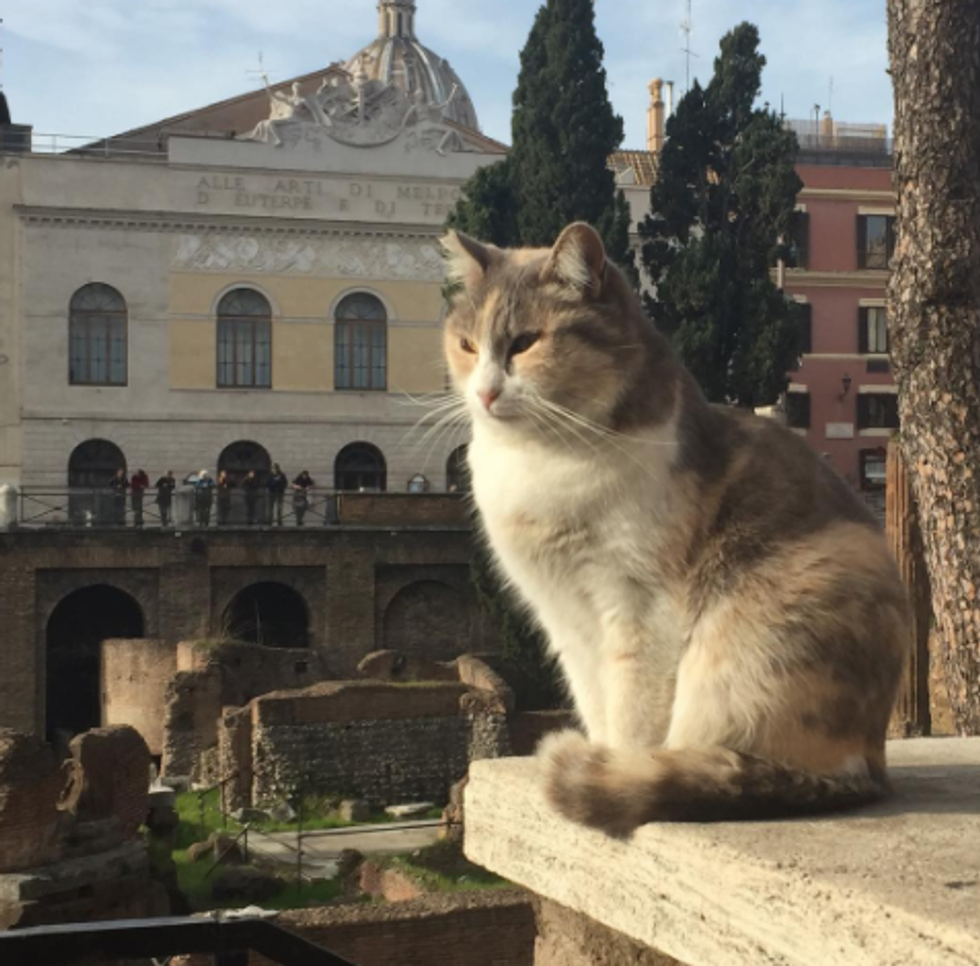 receitaitaliana
Located in the heart of Rome you can find the ruins of the Largo di Torre Argentina. Excavated during Mussolini's reign the site is a small square set down deep in the earth, where the ancient city of Rome lies underneath our modern streets. Once part of a larger complex originating in 400-300 BC, this section holds four roman temples and the remains of an ancient theatre. It contains the remains of the building where Julius Caesar met his bloody demise… now it appears as crumbling structures whose foundation outlines and lone pillars remind us of Rome's long history. But, Rome is a city of rebirth where the past and the present live in harmony! So now these ruins have been given new life.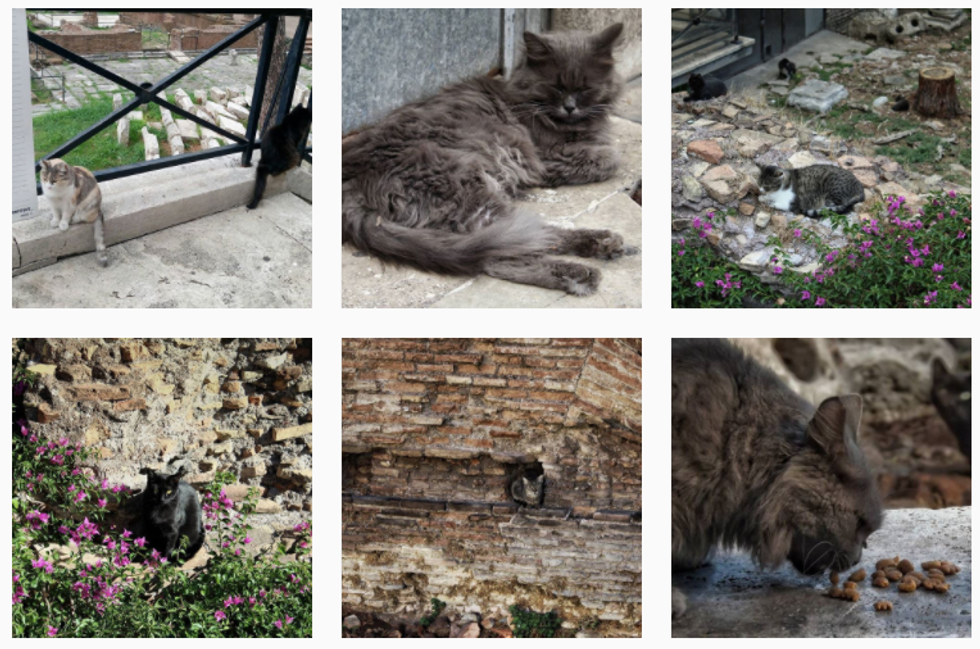 Instagram
Rome has as much history with its stray cats as its ancient ruins, and there's no shortage of either. So what's a city to do? There are laws banning the euthanasia of homeless cats and so someone has to care for them! Historically the people who cared for and fed these cats were just local cat lovers called "gattare." There was a near constant need for food, neutering, and spaying and finally it was too much work for a few women to achieve. So in 1993 with a lot of dedication and hard work the cat sanctuary was born!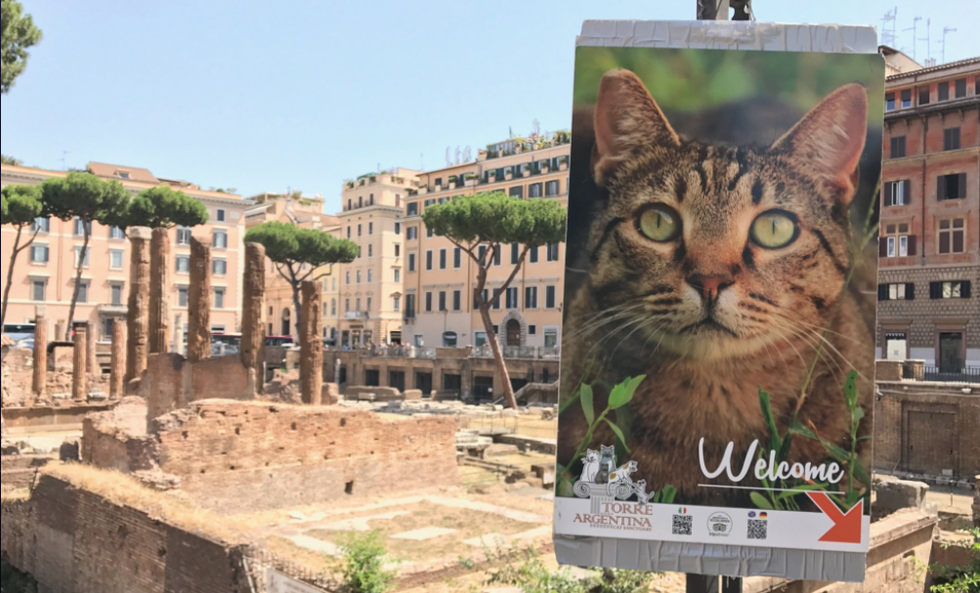 Trip AdvisorBy Danielle B
The excavation team had left a very small space that could be converted to a shelter, and that is still there today. An organization tries hard to make sure every cat can get the medical attention, food, and sterilization it needs. Many cats who live in the shelter have special needs. The residents are missing limbs, have bad eyes, and are recovering from the past traumas that have led them to Torre Argentina. Still, life isn't all bad for these cats who find the love and care they need at the shelter. Lying amongst the ruins you can enjoy seeing plenty of happy cats soaking up the sunshine.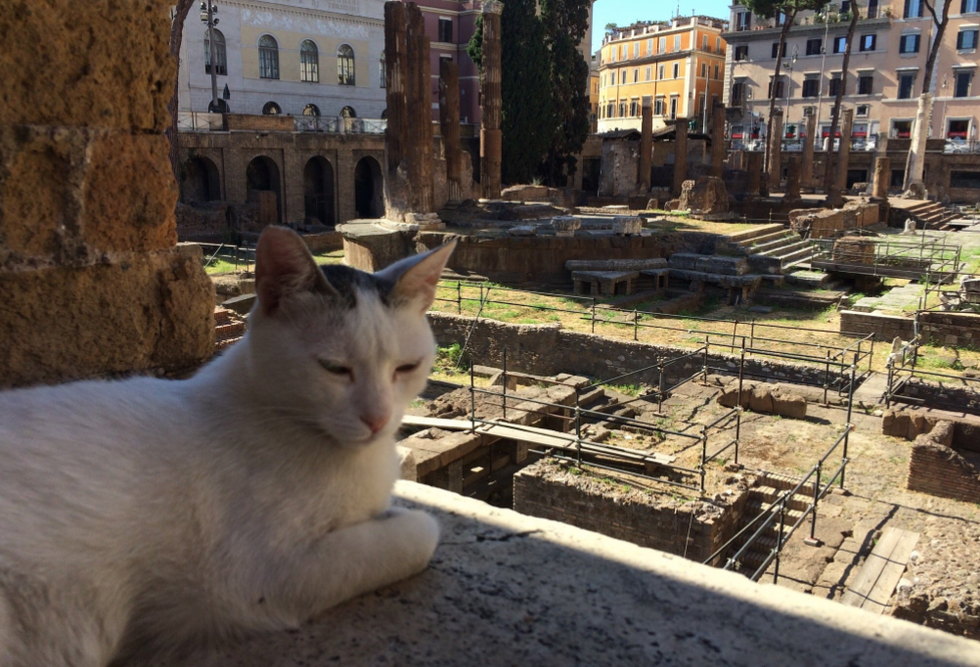 Trip AdvisorBy p_nn_nn
Instead of chasing out these local cats, the shelter welcomes them. The Torre Argentina is home to over 200 cats which are cared for daily by volunteers. These volunteers feed, clean, and care for our feline friends. While the ruins are always available to view the shelter located down the steps in the corner have set hours. You can visit every day from noon to 6pm, and all of the cats are available for adoption.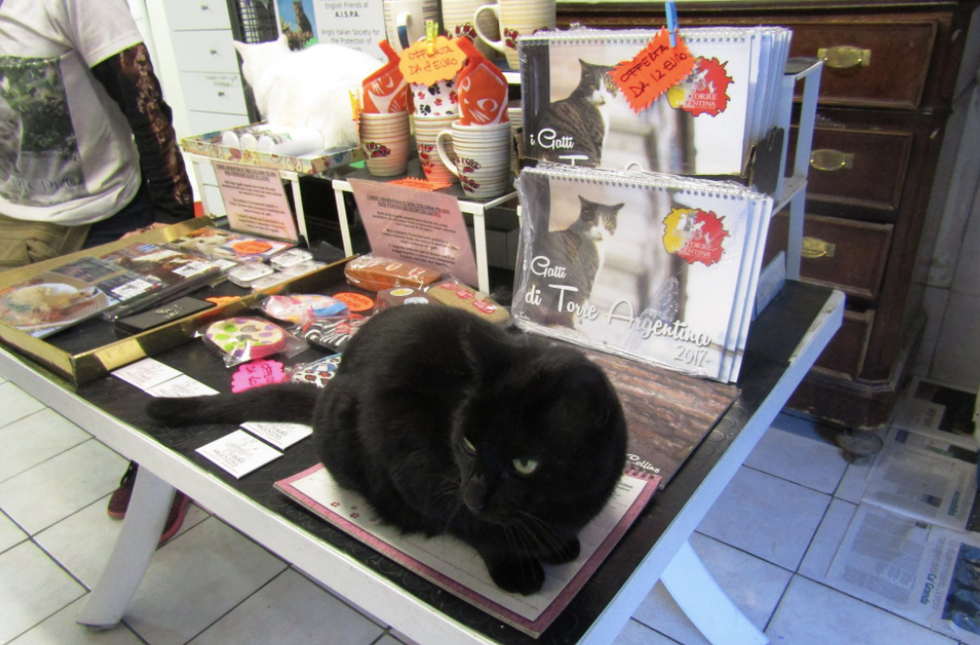 Trip Advisorby MaryLeBone24
My recommendation? Get yourself a gelato and cruise around the edge of the square. Look down and see how many cats you can spot in the ruins. There are cats lying in the shade, sunning on stone pillars, and walking through the bushes. How many can you find? Once you're satisfied head down the steps to check out the shelter. They have small gifts and calendars for sale and are always thankful for donations.