The onset of fall signifies many things: jewel-colored foliage, a smokiness in the air, and…Celtic festivals? That's right. While pumpkin and craft beer festivals are far more ubiquitous this time of year, Celtic festivals remain popular with people yearning for a taste of Ireland and Scotland.

The Celtic people have a long and storied history dating back to the 7th or 8th century BC. The other existing populations, the Romans and Greeks, saw them as barbarians, but this was a misleading label. They were fierce warriors (often rushing into battle naked accompanied by a cacophony of shouting, war-horns, songs and insults), but the barbarian description was a bit far-fetched.
In fact, during the Iron Age, the Celts fairly exploded with forged (instead of cast) jewelry that was distinctly different from other styles of the age. The torq, or torc, an iconic neck ring emblematic of Celtic jewelry, still survives today. It is believed that the Celts were quite proud of their creations and often wore torqs into battle.
Today, Celtic people reside primarily in Ireland, Wales, Scotland, Cornwall, and Brittany, but many descendants also live in the US. And, of course, you don't need to have Celtic ancestors to enjoy the delights of the Celtic culture today. Here are some of the most popular Celtic festivals to partake in this fall:
Tucson Celtic Festival, November 2-4
This combination Celtic festival and Scottish highland games event happens yearly in sunny Tucson, Arizona. You'll encounter vendors hawking hand-forged decorative weaponry, Celtic jewelry of all shapes and sizes, and traditional Scottish apparel. In between the highland games (where men and women sporting kilts attempt to throw various heavy items as far as they can and carry tall wooden beams across a field course in record time), you can listen to the bagpipe bands or cheer for your favorite piper at the solo piping and drumming competition. There's also the opportunity to catch the ever-popular highland dance routines. At the Tucson Celtic Festival you may get to watch people performing the Ghillie Callum (the sword dance of war), or even the Seann Truibhas, which is a traditional nod to shedding the hated constraining trousers in favor of the beloved kilts worn by native Highlanders.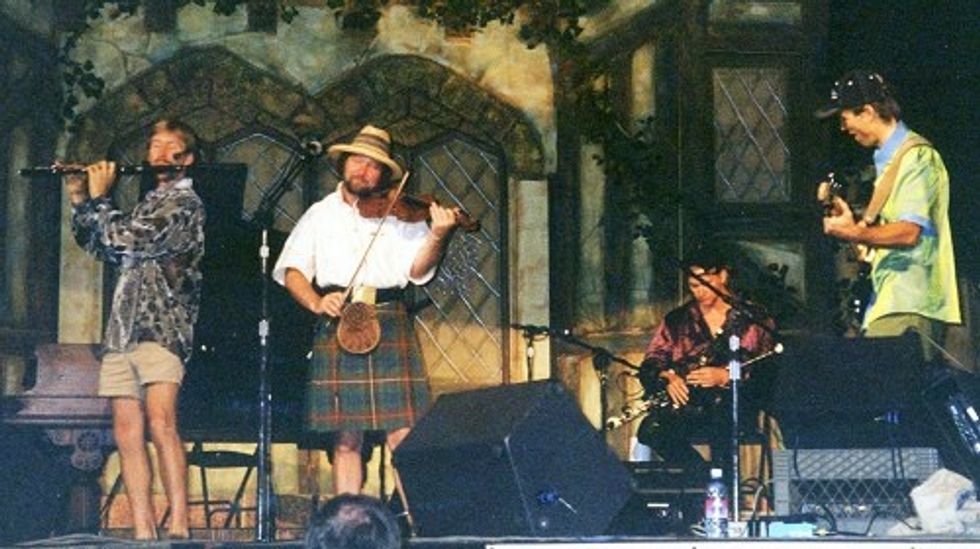 You haven't lived until you've jammed with a man in a kilt
KMVR Celtic Festival and Marketplace, September 28-30
This 22-year-old mainstay takes place in the Nevada County Fairgrounds in Grass Valley, CA. Started by KMVR star Annie O'Dea in 1996, it now acts as a fundraiser for KMVR Community Radio and draws over 7,000 visitors of all ages who flock to the festival to watch musical and dance performances on a total of 11 stages. This year the lineup includes the Seamus Egan Project, helmed by the teen prodigy Seamus Egan. Egan, who is widely known as the founder of the beloved Irish-American band Solas, as well as the composer ofThe Brothers McMullen soundtrack, will perform with other talented Irish musicians. Also featured are The Black Brothers, singing siblings who supplement their harmonizing Irish brogues with banjo, cittern, and guitar. If dancing's more your taste, stop by the Friday Night Ceilidh (an Irish/Scottish social event) where you can kick up your heels and get down to the sounds of live traditional Irish music, or watch the competitive dance troupes whirl across the various stages.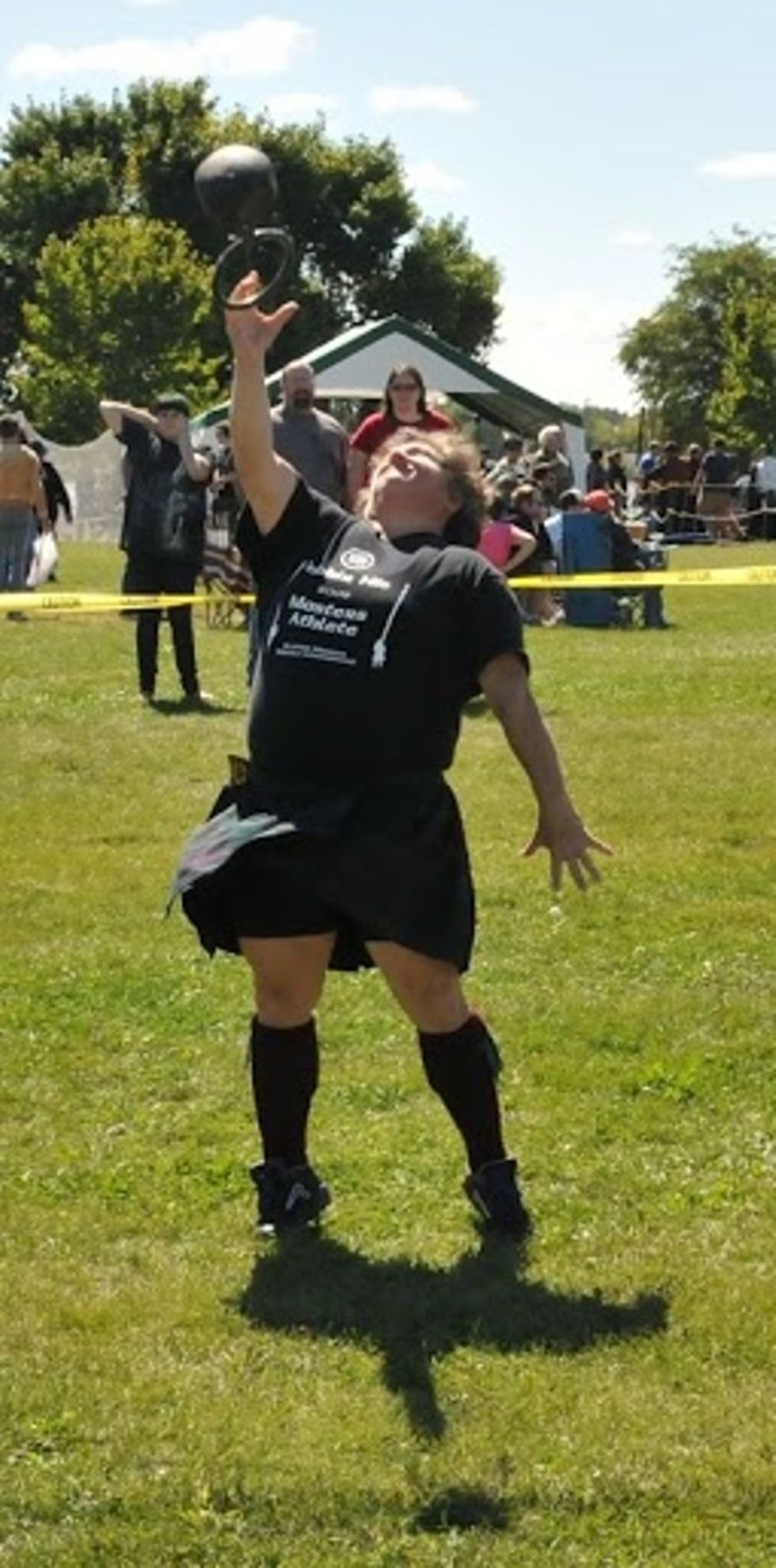 Reach for the sky and don't drop the weight!
Celtic Festival and Highland Games of the Quad Cities, September 14-15
Iowans love this Celtic festival, held in Centennial Park in Davenport. Learn more about the storied history of the Celtic people in the Education area (specifically the Celtic language, customs, music, and dance), or admire the colorful tartans on display as the various Clans march with the time-honored parade through the festival. Of course, no Celtic festival would be complete without the Heavy Athletics competition (throwing events), featuring the Clachneart and Braemar Stone throw, the weight throw, and the sheaf toss. While many other Highland game events evolved into modern day Olympic sports (including shot put and hammer throw), unsurprisingly, the sheaf toss never quite made the cut; the goal is to toss a bale of hay as high as you can using a pitchfork. Nevertheless, it's an enjoyable activity to watch others partake in. There's also lively music from the Black Hawk Pipes and Drums, and dance performances by Colleen's Clogging and Celtic, and the Champagne Academy of Irish Dance, among others.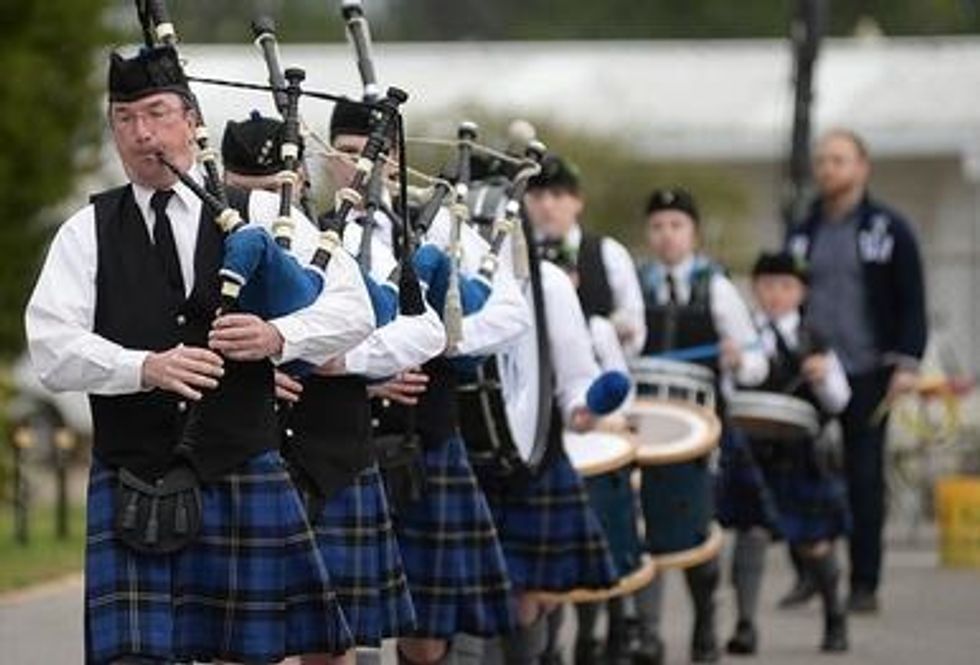 The mighty pipers lead the way
Celtic Music Festival & Scottish Highland Games, November 10-11
Southerners in Harrison County, Mississippi gather every year to celebrate Celtic heritage at this combination music and Highland games festival. Boasting musicians like Kracker Dan, a seven-member folk string band hailing from Alabama, and Seven Nations, which has been pleasing fans with their unique take on Celtic music since 1993, this festival is sure to entertain even those who claim no Celtic heritage. Feast on meat pies and gourmet Welsh cakes, shop for charming kilts (and even corsets) at the marketplace, and keep an eye out for the parade of Clans.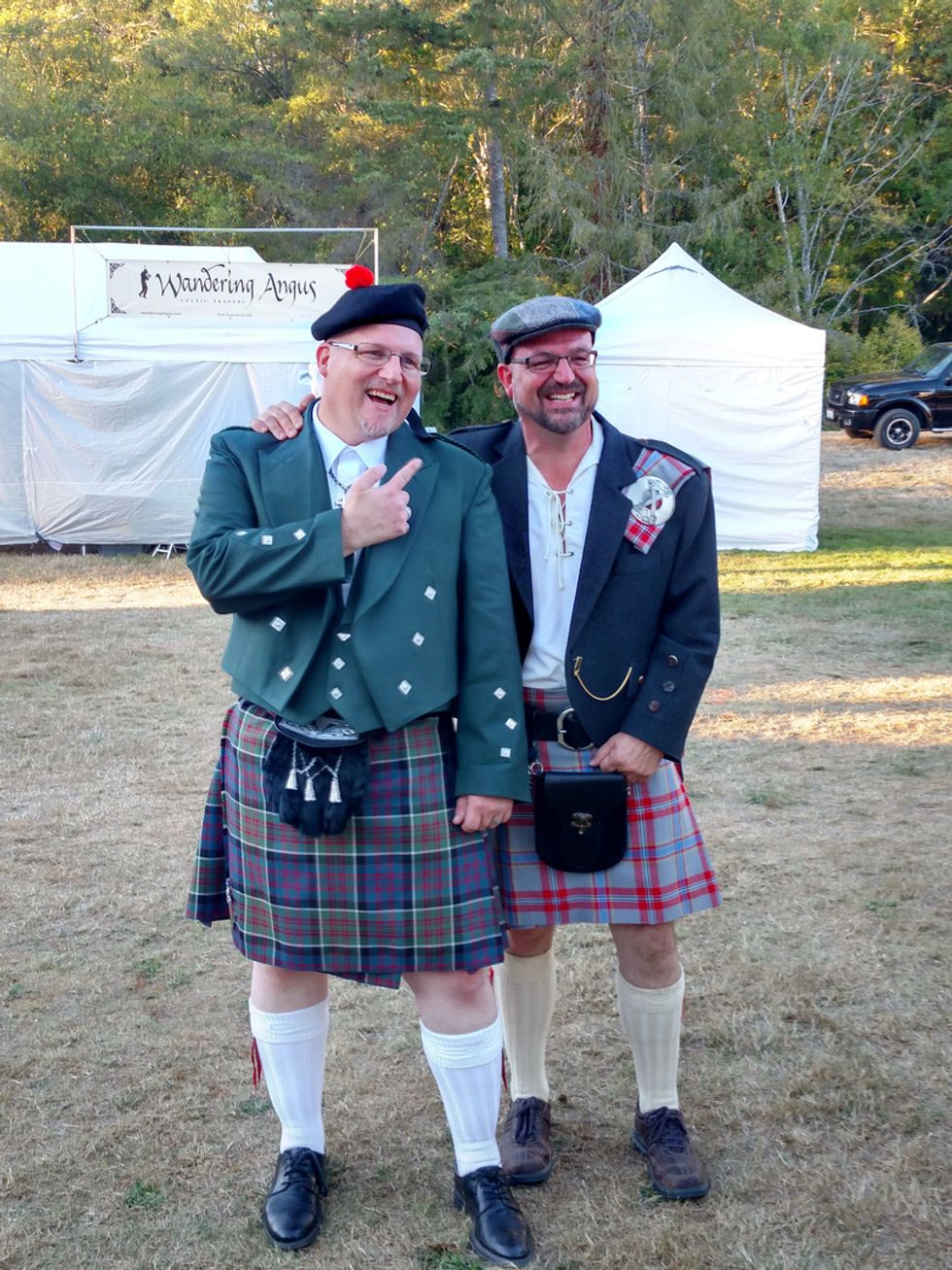 Sometimes we like to coordinate
Hood Canal Highland Celtic Festival, September 1-2
Grab your tartan and hotfoot over to this yearly Celtic festival in Belfair State Park in Washington. You can meet the queen and her court, or watch herding demonstrations every few hours. There's a beer tent that opens at 10am (pace yourself!) and traditional athletic events spaced throughout the day. You'll certainly get your fill of jousting as well: the Seattle Knights, the Pacific Northwest's favorite jousting troupe, perform every half hour throughout the festival. For those looking to indulge in some lighthearted Clan camaraderie, be sure to bring your official flag and clothing to proudly show off during the parade.
Don't worry about your heritage playing a role in your enjoyment of these festivals. No matter your ancestry, a Celtic festival is a winsome experience for anyone seeking some piping, hearty meat pies, kick-up-your-heels dancing, and, of course, brawny men and women hurling large boulders across a field.