Asian artist Zoe Lau will make all of you and all of your wanderlust goals green with envy, having worked all over the world. Originally from Hong Kong, she moved to Singapore at an early age but moved back to Hong Kong shortly after when she was given the opportunity to study at an International school and be immersed in many different cultures. This was the first trace of her affection for exploration. She continued to immerse herself in different cultures when she moved to the UK to study at The Royal Central School of Speech and Drama, previously known as Central School of Speech and Drama. Zoe was not done exploring though. The top market for entertainment in the world was cultivated in New York City and Zoe had her sights set on it. She moved to NYC three years ago and has made leaps and bounds both as an artist and also in aiding our market in diversification, something we need to make significant strides in soon.
When Zoe moved to NYC, she studied at the Lee Strasberg Institute all the while doing short films and independent plays and whatever else she could get her hands on. "I was ambitious in wanting to build my resume up," Lau told me. Thanks to that ambition, it seems Zoe had a given herself a coveted leg up in the industry upon graduation. She told me that she didn't have any local connections, so her only option was to work as much as possible and as well as possible to build those relationships which she seemed to have a knack for. Zoe said that even from her first project which was a small NYU student film, she made relationships with other young and promising artists that would bring her back for more work in the future or recommend her to their colleagues. This is how she pieced together her flourishing career brick by brick.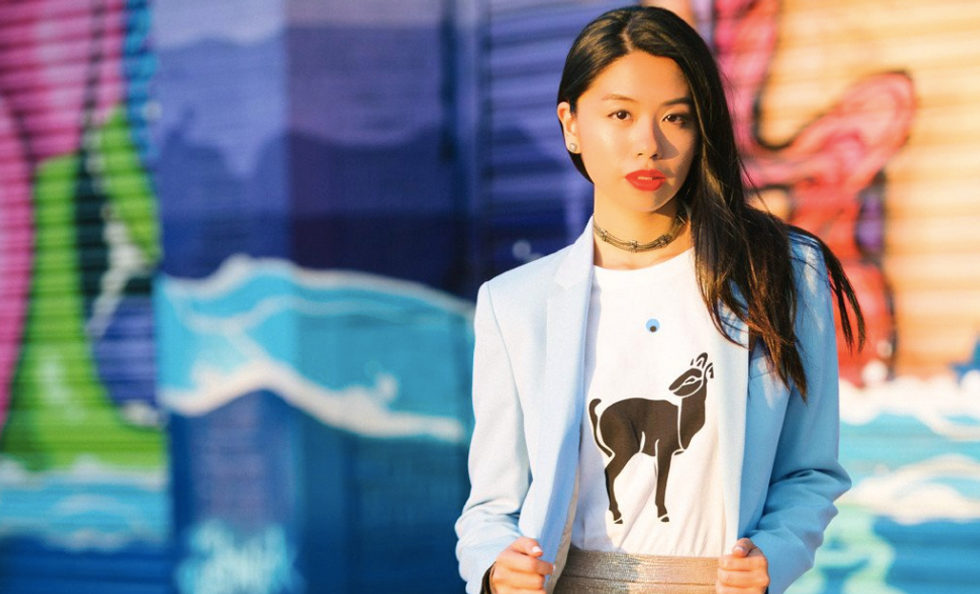 Zoe Lau
Since entering the professional industry several years ago, Zoe has racked up a number of accomplishments. The greatest accomplishment; however, has been getting to share her culture with our audience in the US. It is apparent that the US is still behind in diversifying their media and entertainment. While we did do better last year for our black community during Oscar season after an embarrassing lack of diversity the season prior, it is still apparent that there is work to be done, especially for the asian community. Recently, the national tour of The Little Mermaid has received criticisms from audiences because their Ariel is of asian descent. Diane Huey spoke out about this saying, "I want to believe in a world where racism and bigotry no longer exists. I want to believe that we can truly have equality in this world ― and the arts are a damn good place to start."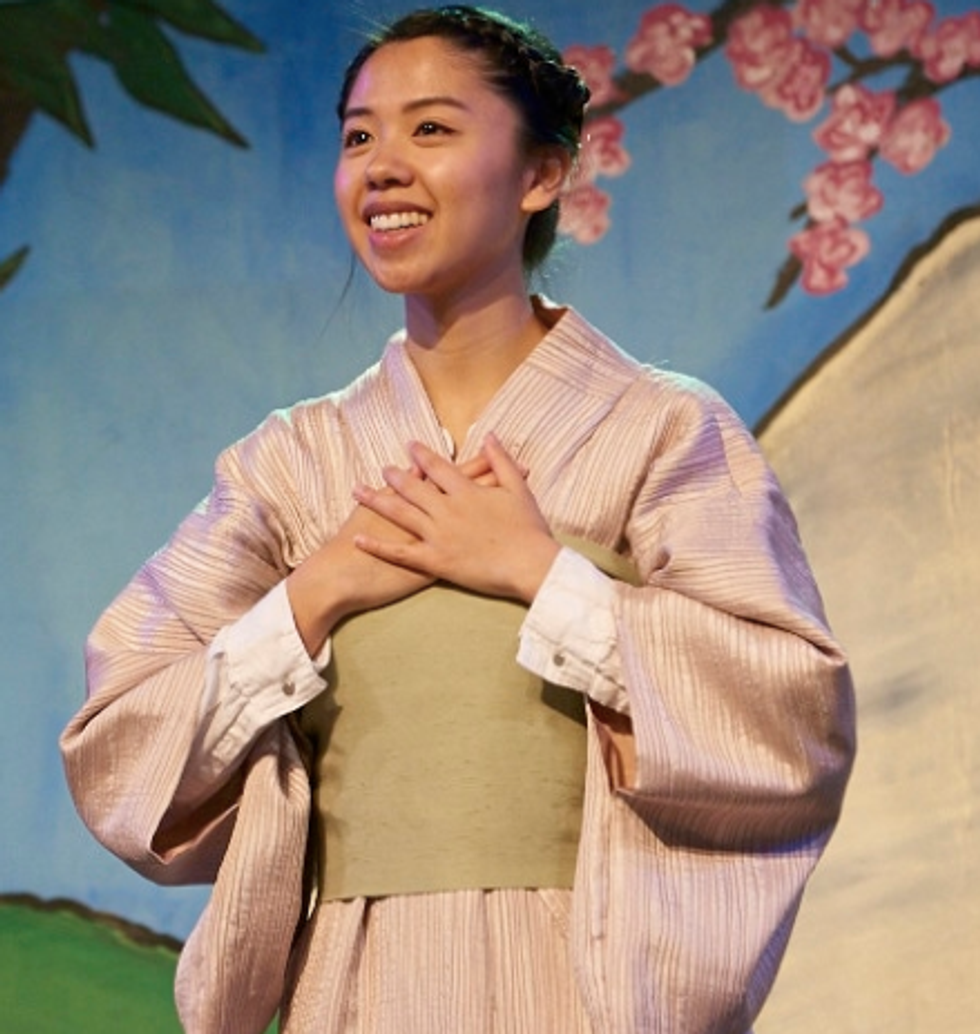 Zoe Lau as Princess Kaguya
Zoe tells me that she has been fortunate in casting. One of her favorite projects was a new play reading at Columbia University that soon later moved to the prestigious Roundabout Theater's new play reading series. The play written by Anchuli Felicia King welcomed diversity and did not use tokenism or diversify for the sake of diversity like we see so often. In addition, she's been fortunate to bring to life asian characters in stories that bring asian culture to a Western audience. She was fortunate to go on tour in Maine with Theatre at Monmouth, playing the lead in the education theatre work The Tale of Princess Kaguya which is a Japanese folk tale from the 10th Century that encourages audiences to conserve the Earth and not take what we have for granted.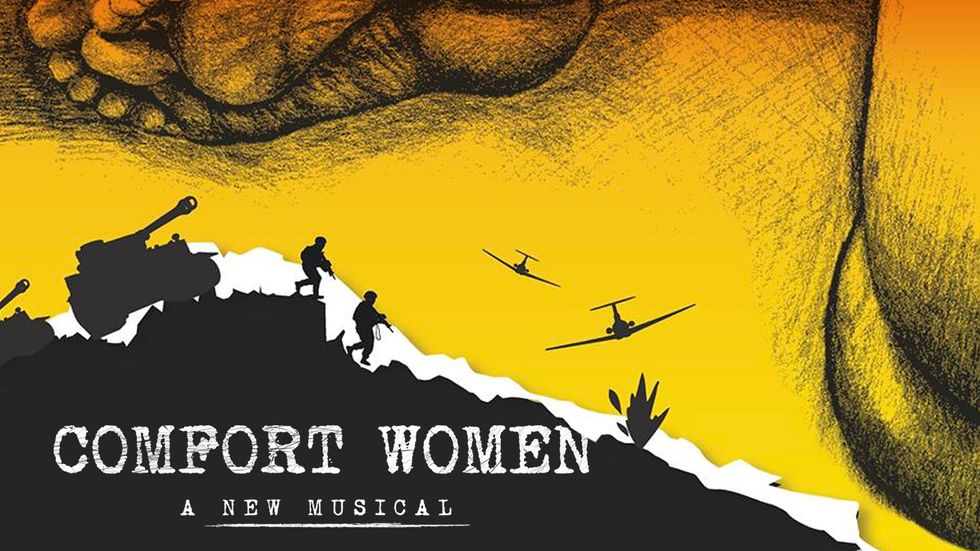 The National Black Calendar
Perhaps her favorite project; however, was an Off-Broadway show called Comfort Women. Comfort Women touched on a tragic historical happening that we don't really talk about in Western culture. The show follows young women in Japan during World War II who were taken as sex slaves. Zoe told me that though the play was really heavy, she felt like she was doing really important work by telling this story to a modern Western audience and to Asian American people who may have not heard about this part of their people's history.
There's no slowing down in Zoe's success. She told me that she'll be working with Anchuli Felicia King again on another new work this month and has a few other projects in development. Over the next six months, Zoe will be working with a media company in China to bring Broadway to the Chinese market and introduce them to the lifestyle of an actress in New York City by showing them a glimpse into her life of auditioning, rehearsing, and performing. She says that she hopes that it inspires others with the same dreams as her to take the leap of faith and go after them and in turn helps to bridge the gap between mainstreamed Western popular entertainment and Asian culture.
---
Anie Delgado is a contributor to Journiest and is an actress and musician based in NYC. Follow her on Instagram and Twitter @anie_delgado and on Facebook and check out her music on Spotify.
---