Save the airfare and hop in the car instead for an American road trip experience you won't soon forget. Plan a route that allows you to take in the beauty of the country from the driver's or passenger's seat. While the journey may take a bit longer, that's all part of the adventure, making the drive as well as the destination rewarding and fulfilling.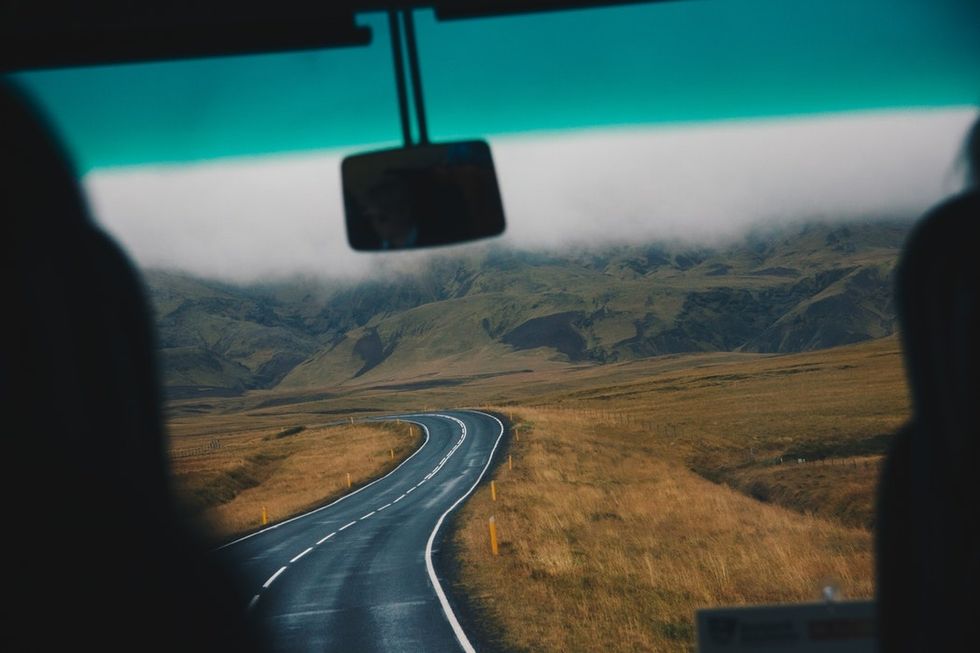 unsplash.com
Taking a road trip has many perks that are far more desirable than waiting in baggage check or sitting for hours cramped into a seat designed to fit a (small) 9-year-old. Sure, you won't get the free bag of mini pretzels, but in your car, you can tote along whatever goodies you like.
Some additional road trip pros from Trip Savvy? "You are in charge. You control your departure time, arrival time, itinerary and stops along the way. You don't have to pay attention to train schedules or airline routes as you plan your trip. If you see something interesting on the side of the road, you can stop and take a look." You can't say the same for air travel, unless you literally want to be on "cloud 9."
Audley Travel adds, "You can enjoy greater comfort and privacy. Don't be in a hurry to cover those miles. Instead, set off as early as you can each day, as this will enable you to make regular stops along the route to take photos. You can visit those little-known or out-of-the-way places that might be nearby."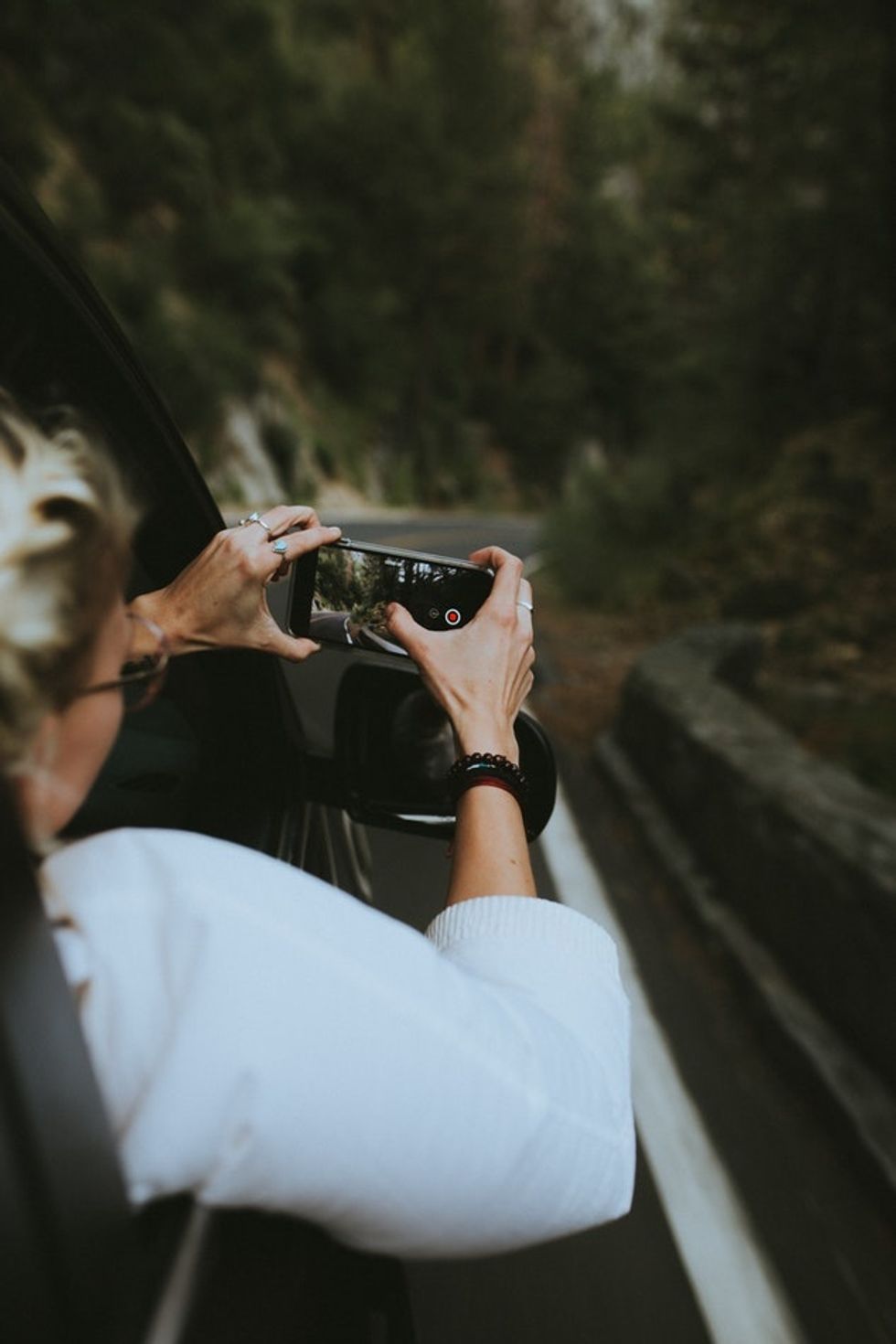 unsplash.com
Time in the car with family or friends also allows for connecting and bonding. As per Odyssey, "Spending quality time with the people that are important to you, or even getting to know a new person in the car, is an amazing experience. Having a group in a car with various music tastes, political opinions, life experience, and so on allows for deep conversations and the passage of knowledge. Because you're trapped together for so long, you search for ways to kill time. Meaningful conversation is an excellent choice for this."

So, a road trip sounds fun, right? But before you put the pedal to the metal, consider a recent report put out by the personal finance website, WalletHub – 2018's Best & Worst States to Drive In. According to their write-up, "The U.S. has 11 out of the world's 25 worst cities for traffic." Congestion and bumper-to-bumper traffic does not a pleasant road trip make.
And traffic is not the only road trip trip up to worry about. There's road quality, gas prices, weather, and more to factor into account. Thankfully, WalletHub reviewed all 50 states across 23 key indicators of a "positive commute" to rank the states from best to worst for driving. When planning your road trip, the drive may be more delightful if you map your course through WalletHub's picks for the best states for driving. Their top 3 are:
1.Texas
2.Kansas
3.Nebraska
The worst 3 states to drive in are Hawaii, Washington, and Maryland.
There is plenty to do in the big ole state of Texas and making your way towards them will be a breeze, being the state clocked in at #1.
While California ranked all the way down at an overall #47, it's the state with the fewest days of precipitation. So, if you are willing to deal with traffic congestion and car theft, at least you'll have those sunny skies as an upside. And if your car breaks down, California has the most auto repair shops per capita. Just pray you don't have engine trouble in Alaska where the fewest auto-repair shops per capita are found. Alaska came in at an unimpressive #45 on the ranking.
Got gas? For your car, that is. The cheapest gas is on sale in Missouri, which was ranked #28. But you'll pay a pretty penny in the worst state of all to drive in – Hawaii. There you'll shell out a hefty $3.301 per gallon.
For the full 50-state ranking and more insight into WalletHub's report, see the full details.
No matter where you choose to go, always drive safely. You may not rack up those frequent flyer miles, but you will gain a new appreciation for our beautiful country as you turn the key and hit the open road.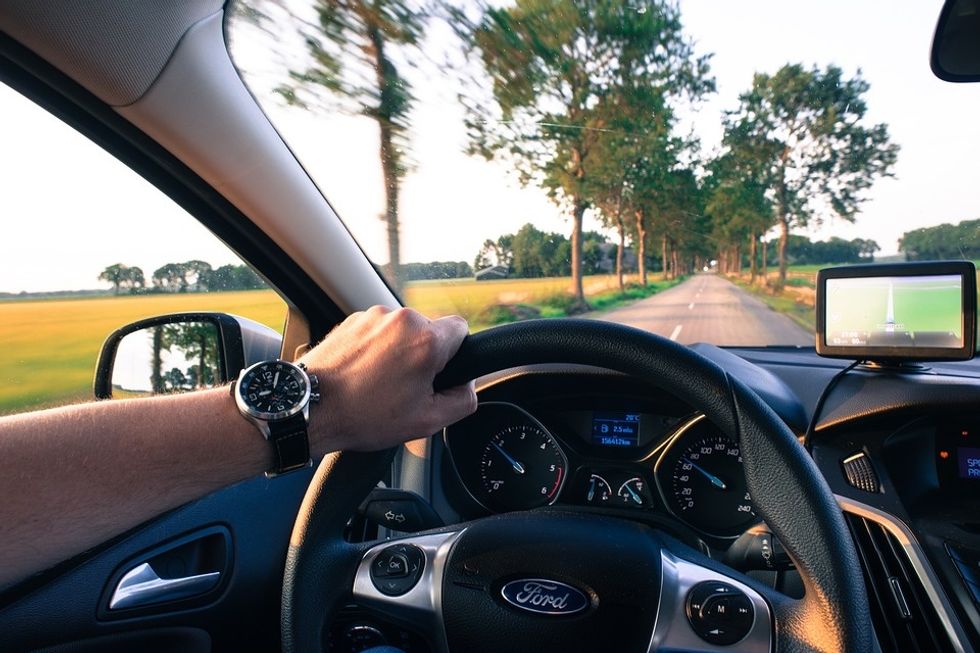 pixabay.com