As I've gotten older, I've started to empathize with many of the fictional characters that eluded me in my youth. Squidward, first and foremost. But during the holiday season, I totally get Kate McCallister.
If the name alone doesn't immediately conjure up her image and her voice screaming, "Kevin!!!!" — let me help you out. Kate McCallister is the mom of the Home Alone franchise. AKA, a mother who frequently loses her child. How could she do that? I used to think. But as I go through another holiday season, rushing around and trying to keep my life together in this chaos, I sincerely empathize with Ms. Kate.
I mean, I get it. It's tough to make it through the holidays unscathed. And traveling during the holiday season is infinitely more difficult. But sadly, so many of us have to do it.
In fact, 54.6 million people are expected to travel over the holiday period — a 1.5% increase from 2021. Why do we do this to ourselves? Travel is more hectic than ever. Inflation is soaring. And yet, off we go — ho-ho-ho. "It seems counterintuitive given inflation and higher gas prices. But given how separated and isolated we were during the first 2 years of the pandemic -- and with travel restrictions now lifted — travel demand is high," AAA (Airport Airspace Analysis) spokesperson Aixa Diaz told CNN.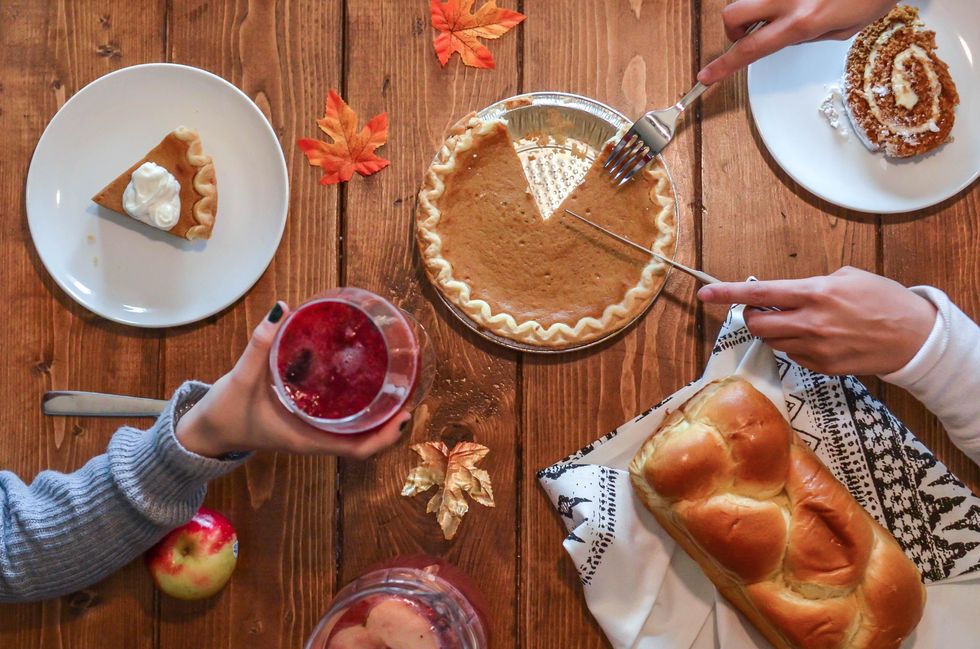 Photo by Element5 Digital on Unsplash
So, driven as we are to see and connect with our families, we try to grin and bear it. But let's suppose you're the most prepared you can be. You've travel hacked your way into free plane tickets and aisle seats. You've packed your bags, complete with snacks, and planned for extra time in line. Is there a way to be completely prepared? Or is holiday travel doomed to suck.
I'm here to assure you it doesn't have to be as bad as you dread. There are some strategic moves you can make before and during your travel itinerary to ensure your travel is as painless as possible.
Here are my hot tips and tricks:
All products featured are independently selected by our editors. Things you buy through our links may earn us a commission.
Get TSA PreCheck and Clear
If you travel more than once a year — especially during the holiday season — investing in TSA PreCheck is totally worth it. Not only does it save you time and stress at the airport, it can also keep you from missing your flight on those close calls.
But with more travelers than ever, even the PreCheck lines are getting longer. Enter: Clear. With just the touch of a fingerprint, Clear lets you skip to the front of the line. With this double whammy, you don't even have to take out your ID, and you definitely don't have to remove your shoes.
With
some credit cards
, you might be able to get these costs reimbursed! Elite, unhindered travel is only a few clicks away.
Keep your essentials close
For when you do have to provide your boarding pass, ID, vaccination card, hand sanitizer or whatever else, this trick has got you covered: traveling with a fanny pack.
You'll speed up your TSA process and have easy access to everything you'll need on the flight. No more digging to find your earphones — there's a pocket for that.
Get an Everlane fanny pack for everyone in the family. And you can double the efficiency by filling it with this passport, ID, and vax card holder. Genius.
To check bags or to carry on? That is the question…
The age-old questions: to be or not to be? Is a hot dog a sandwich? Should you carry on or check in your bc luggage? Each has its merits, but only if you do it right.
With nightmarish travel on the horizon, streamlining your operation is the only way to go for many of us. Packing light (Pro tip: invest in compression bags), will speed up travel and save you a headache on the other side.
However, if you're hauling gifts-upon-gifts home with you, or if you're concerned about boarding the plane and finding absolutely no. Overhead. Bin storage? Check your bag. If your ticket comes with a free bag? I'd say strolling along the airplane aisle with just your fanny pack is a power move. This is a great option for traveling with large groups or busy families. It saves you from dragging your luggage around the airport like Tom Hanks in The Terminal.
Skip the stress at baggage claim by grabbing some
Air Tags
so you'll always know where your luggage is. And make sure to choose your luggage wisely! I recommend
Beis
for everything from
duffel bags
, to
hanging cosmetic cases
, and even
full suitcases
.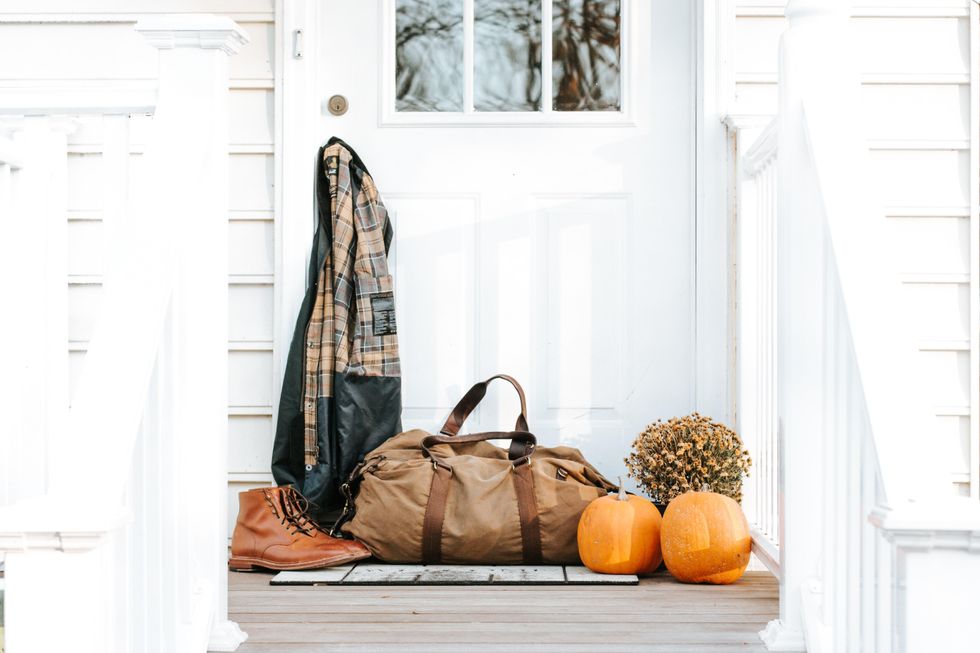 Photo by David Lezcano on Unsplash
Two words: Airport Lounges
Now that you've made it past security, what to do? Terminals are crushing at this time of year. You'll be lucky to find a seat anywhere near your gate. With Priority Pass, you gain access to lounges in hundreds of airports. You deserve to start your trip with complimentary drinks and snacks.
Don't wrap your gifts, carry the paper with you
Come bearing gifts? Your generosity might not be rewarded if you pre-wrap your gifts. While this might seem like conscientious preparation, TSA will rip apart your wrapping paper if they need to check out what's inside your package. Save the heartbreak. Bring your wrapping paper with you. Extra points if it's this eclectic, stylish option from Minted.
Have a clear exit strategy
Once you survive your airport time and make it through the flight, you'll be fiending to deplane quickly and escape the airport, fast. Schedule a ride on the other side to avoid rideshare markups and long waits!
And now, you're off. Safe travels!