A few years ago, I started to wonder: how come my vacation photos never look like the ones I pin on Pinterest or save on Instagram?

Even when I visited all the social-media favorite destinations — or just all the viral food spots back home in New York City … which, reader, I frequented — there was always something missing. Sure, I don't travel with professional lighting or a camera crew, but even if the photo quality could be forgiven, the vibes were always off.
Turns out, I just wasn't giving.
In my everyday life, I'm a proponent of dressing for functionality. Sure, it helps that my "core" of choice is 2010s Normcore. But after that fateful realization, I decided that when I go on vacation, I need to step it up.
Part of this is purely functional. Dress for the weather, dress for your activities. But as someone who will wear sneakers on hikes and in the snow, I'm no stranger to putting up with a little discomfort for *the vibe.* So I decided that, on vacation, I must commit if I'm ever to have a chance of being satisfied with what ends up on my camera roll.
@packslight

more tips to pack light and take good pics in the comments 💃🏽 #packingtips
Let me explain:
Travel and vacation are not the same things. You can travel for work, to-and-from obligatory family gatherings, or a whole host of potentially unpleasant things. Vacation is a state of mind. Vacation begins the second you slam your laptop shut before taking PTO and mentally switch off. Vacation can honestly be a well-timed nap. But generally, when you're heading out on vacation, it's a huge production. So treat it like one.
Vacation isn't merely being somewhere new. It's about being someone new. So, maybe don't pack your worn-in jeans. Maybe this is your chance to finally wear those clothes you've been "saving" for a special occasion. Vacation packing is about practicality just as much as it is about whimsy. Wear clothes suitable for tooling around, but don't wear your frumpy sweater vest in Italy. Yes, I'm looking at you Portia fromThe White Lotus.
I'm not advocating for a complete abandonment of self. Nor am I advocating for Emily In Paris behavior. But if you want your life to look like your Pinterest board, don't go halfway. So, here's how to shop for a vacation that you'll be proud to post photos of.
All products featured are independently selected by our editors. Things you buy through our links may earn us a commission.
The Essentials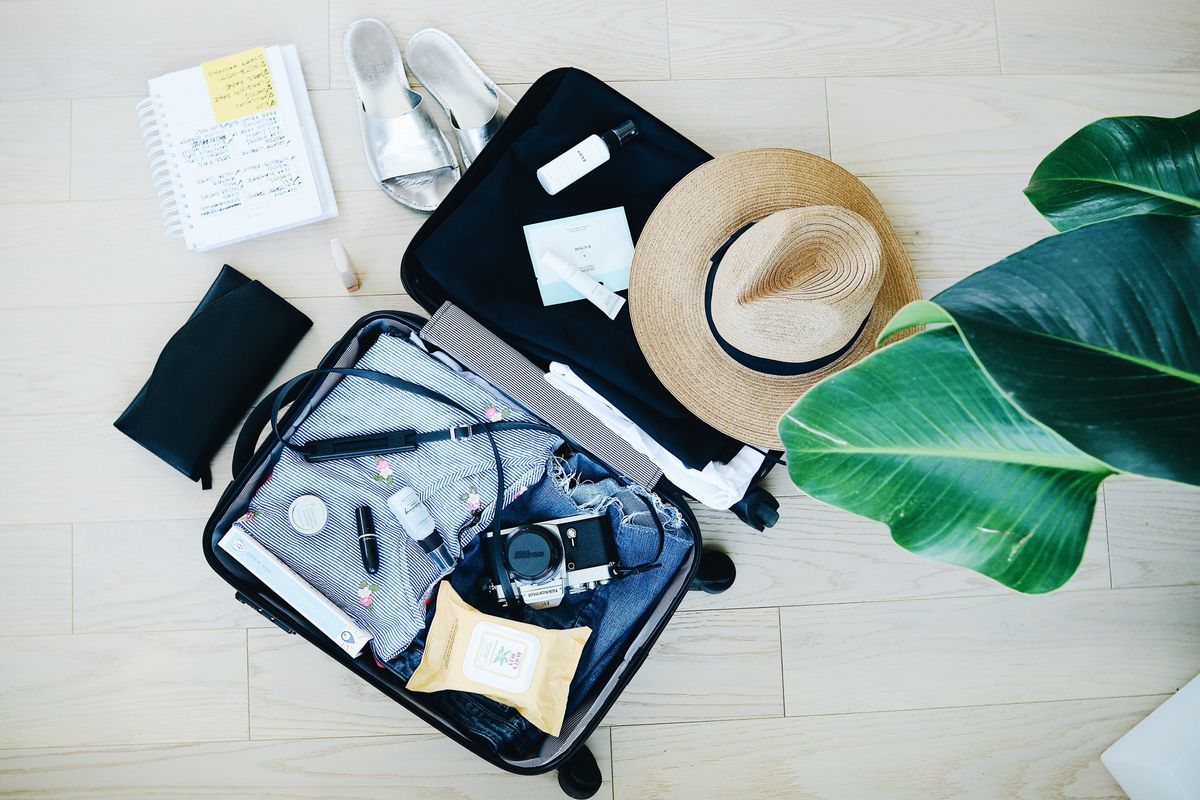 Photo by Marissa Grootes on Unsplash
Packing adventurously isn't the same as packing extravagantly. You can still pack light — or at least, avoid bringing multiple giant suitcases and paying for overstuffed bags. I like to travel with carry-on luggage, a duffel bag, and a fanny pack. This means curating pieces that go well together, as well as some fun mix-and-match combinations to drive me beyond my comfort zone and into my Pinterest mood board.
I also pack travel essentials that simplify the traveling part of vacation. That means staying hydrated, protecting myself from sunburns, and prioritizing health. The hardest part is streamlining my beauty products. My tip: work smarter, not harder.
​For a City Vacation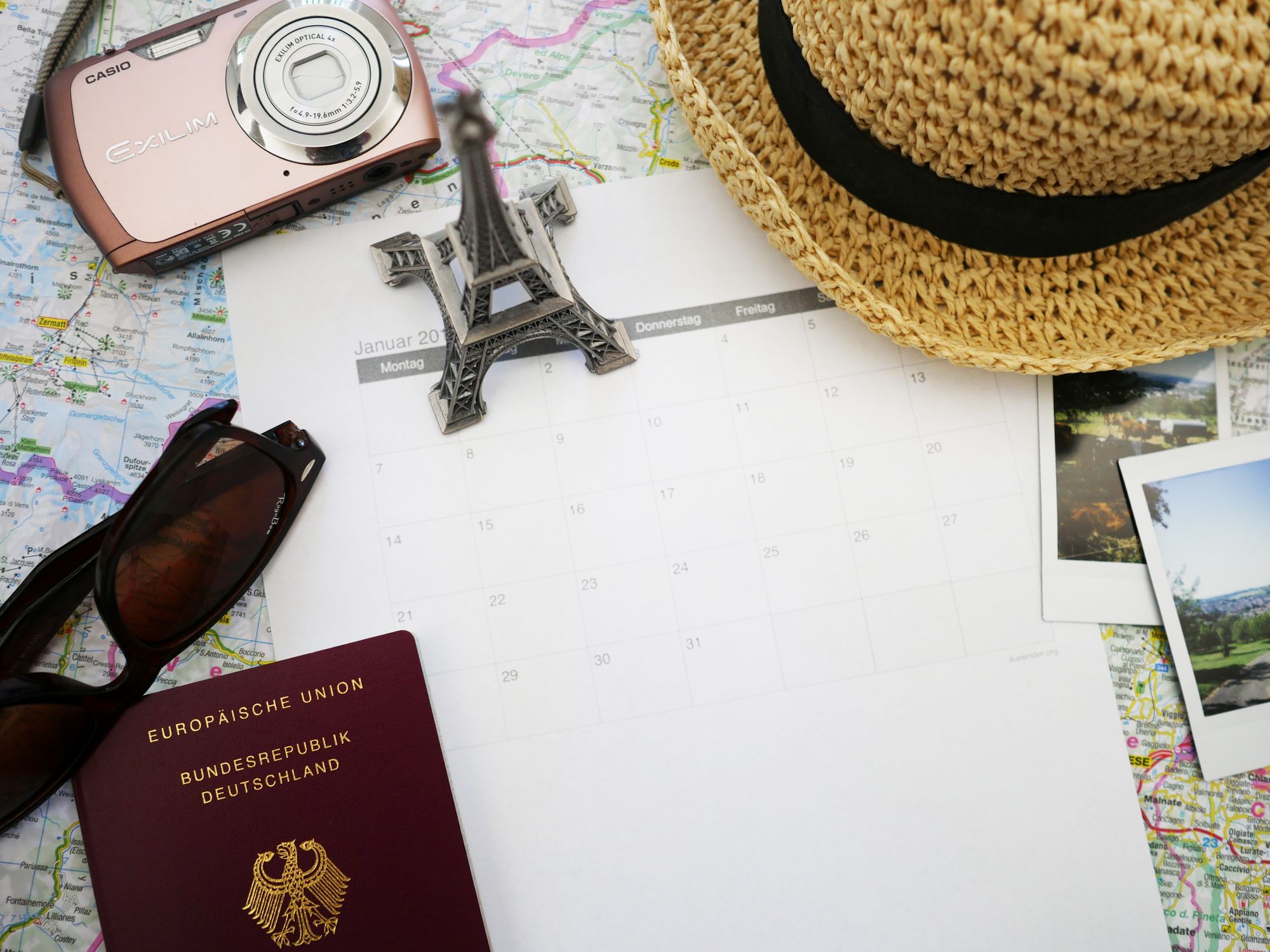 Photo by Barbara Maier on Unsplash
In a city, prioritize the balance between downtown chic and … downtown walking. Whether you're traipsing along shopping streets or wandering about museums, a city vacation is about taking in the sights, usually on foot. So pack some cool sneakers and clothes that are an elevated take on your errand outfit. Swap your sweatpants for some well-fitting jeans, add some colorful accessories, and read up on Spring fashion trends to really feel your coolest.

​For a Beach Vacation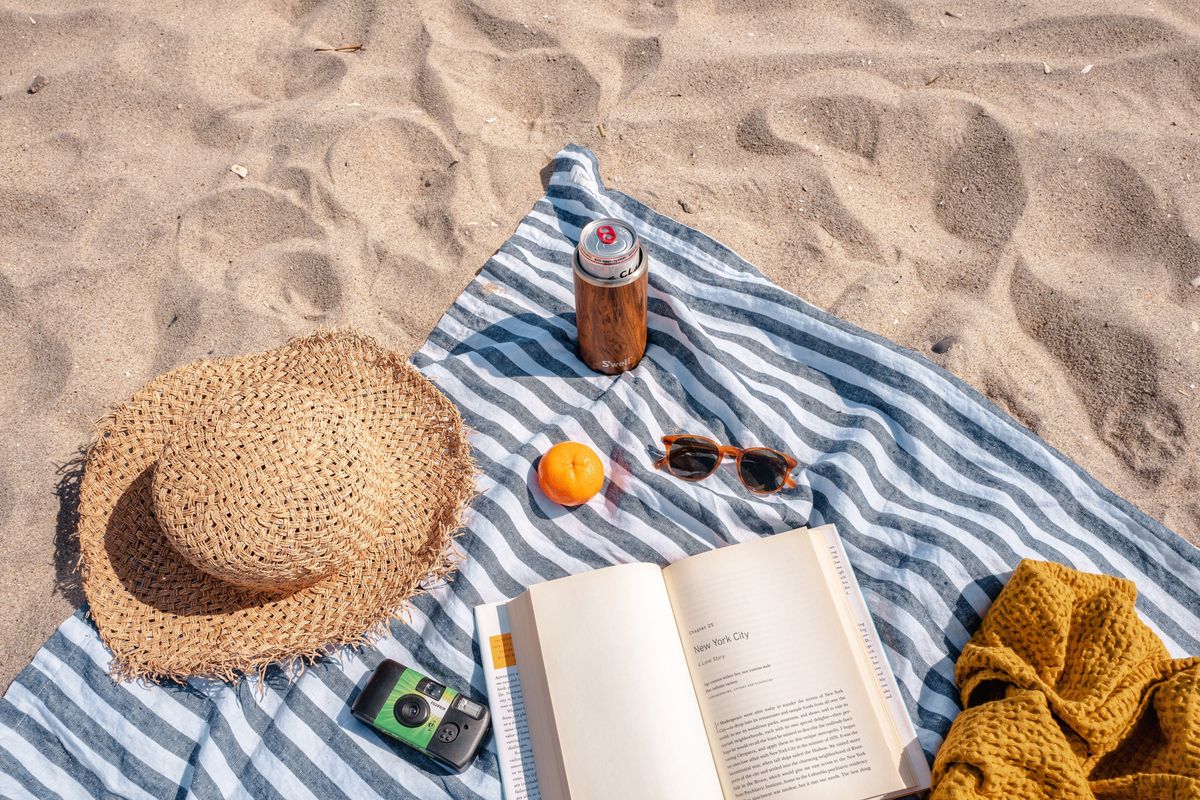 Sun, sand, and surf all await you on a beach vacation. But don't run into the water without properly protection. Sure, you won't likely end up like Tanya in The White Lotus, but you could end up sunburned to the point of chemical burn if you don't practice caution.

You'll want to plan for water-based adventures. Cliff jumping? You need water shoes. Surfing? A wetsuit, even if you're renting a board. Jetski-ing? Your best bathing suit. You're going to want to post that.
​For Adventure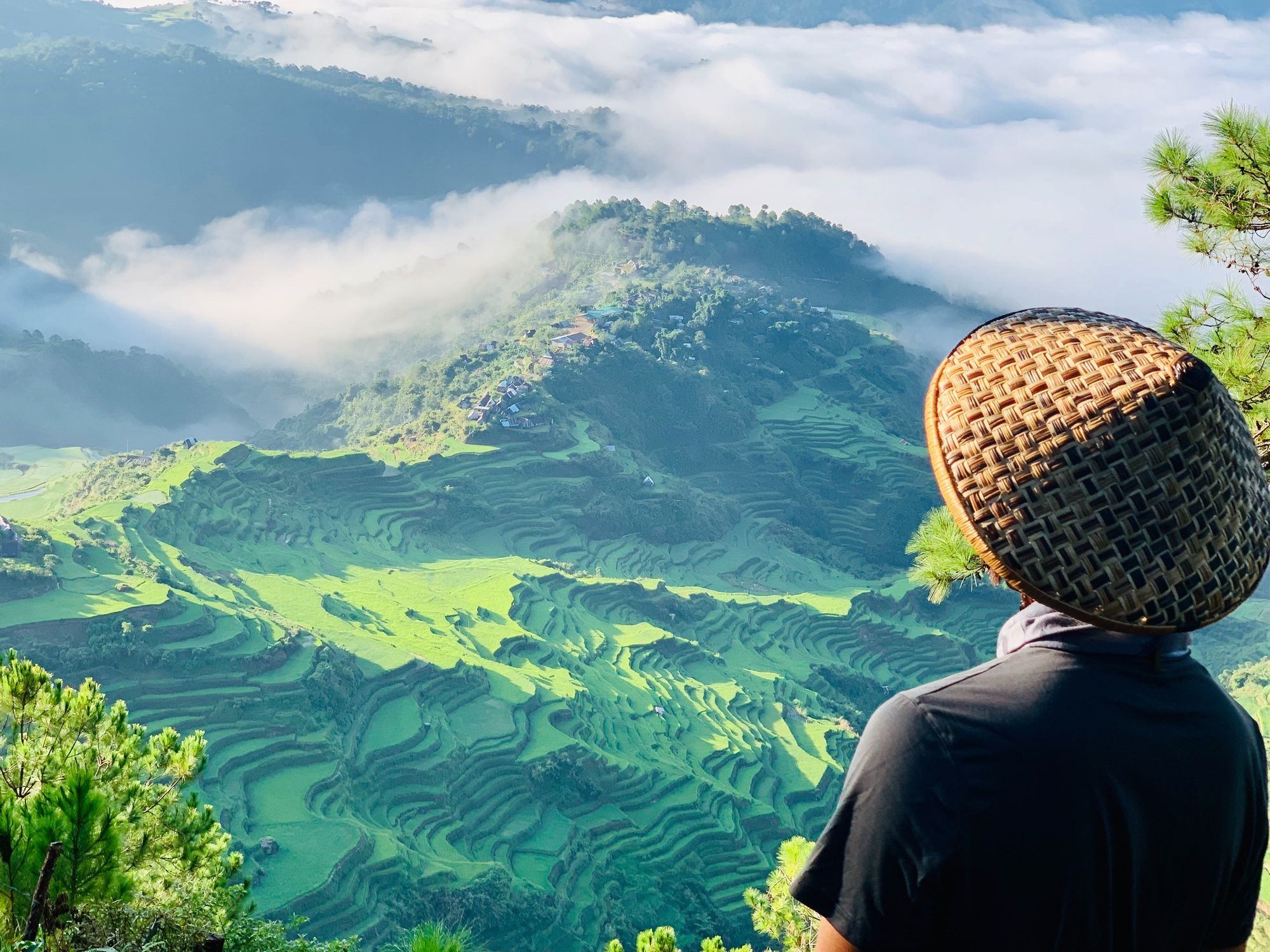 Photo by Mikel | ᜋᜒᜃᜒᜎ᜔ on Unsplash
Calling all thrill seekers! Even the most free-spirited among us are nothing without the right gear. For some, vacation means indulging your wild side — be it camping or ziplining or anything in between. But don't worry, you can still look fantastic while doing it.

For a Ski Trip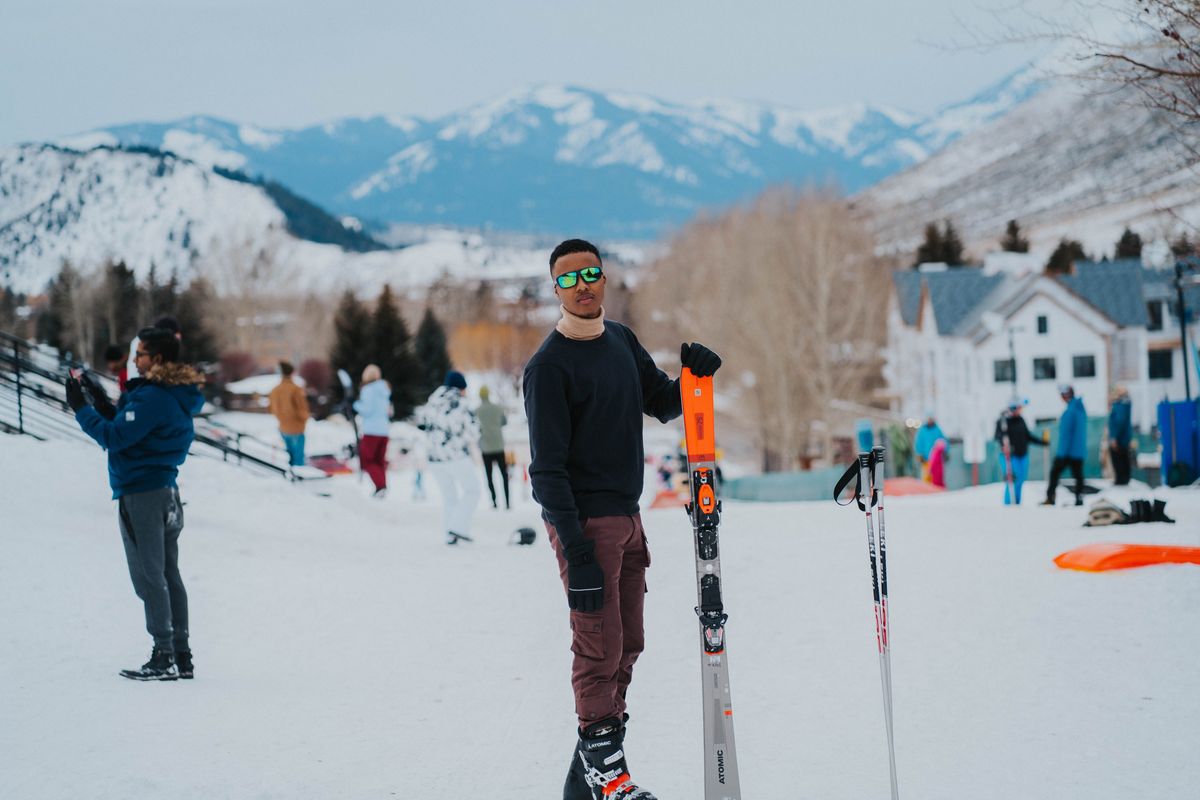 Photo by Nevels Media on Unsplash
Skiing is as exhilarating as it is exhausting. And not just the time on the slopes, but all the effort it takes to haul yourself up the mountain, lug your gear to your snowy destination, and then store it. If it weren't so much fun, it might not be worth it. But investing in killer ski gear will make your trips so much more enjoyable — as well as photogenic.

​For a Wellness Retreat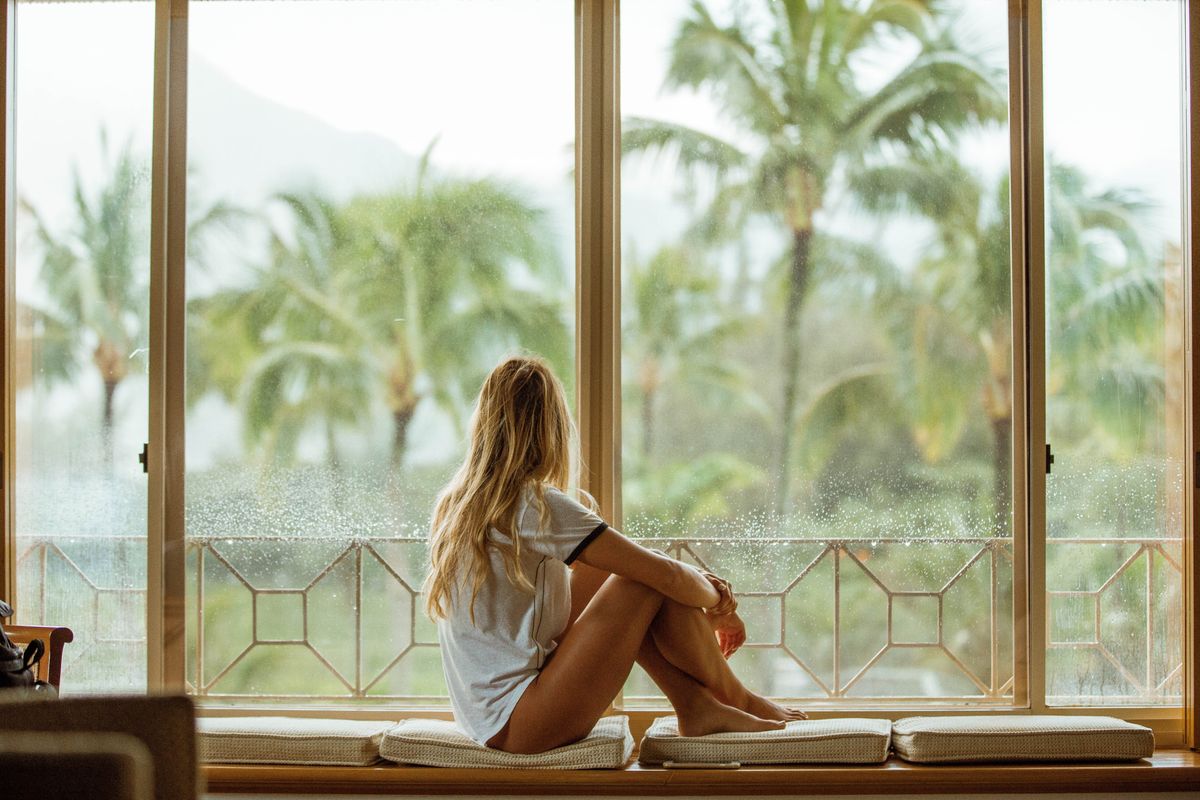 Photo by Roberto Nickson on Unsplash
If you take relaxing seriously, book a retreat. Get a massage, lay by a pool, and sit in a sauna. You deserve to completely turn off. But to avoid worrying about the vacation you're taking to actually quit worrying, ensure that you're adequately prepared to enjoy your time off … and to snap some pics!